Varda by Agnès (2019) – Film Review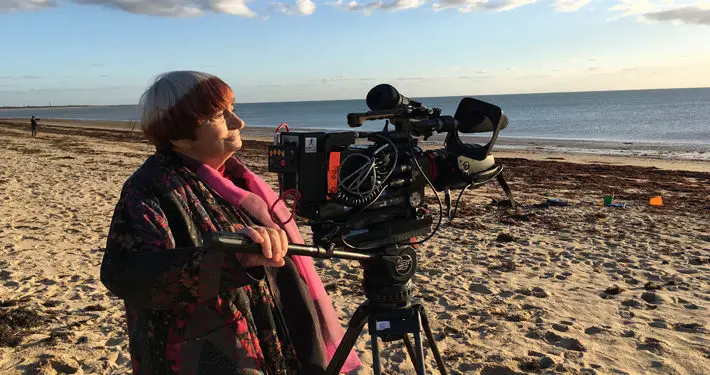 Director: Agnès Varda
Certificate: 15
by Sarah Morgan
I'm not familiar with the work of Agnès Varda, and I'm guessing that many people will be unaware of her name – she is by no means a mainstream film-maker. However, after watching this feature-length documentary, I'll be seeking out her projects in the future.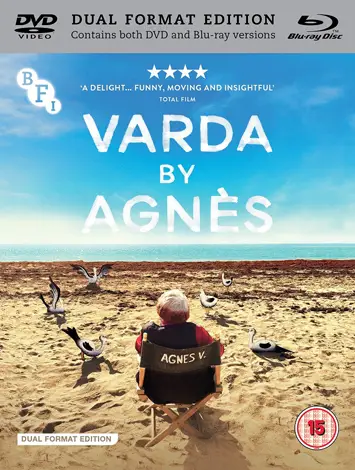 Varda was an influential member of the French New Wave movement of the 1950s and 1960s, but for some reason isn't as well known as her contemporaries, who include Francois Truffaut, Jean-Luc Godard and Alain Resnais, or even her own husband, celebrated director Jacques Demy.
Why that is is a mystery – is it because she's a woman who had her heyday during a time when female film-makers were not celebrated? Maybe, but whatever the reason, this documentary should bring her to a new audience.
"Extraordinary faces"
Varda passed away in March this year at the age of 90, leaving behind a legacy of ultra-realistic films, often using locations she knew and the extraordinary faces of people she saw on the street.
In a way, this documentary is made in a similar way. Varda isn't shot in a studio, but in a variety of real locations, from lecture theatres to fields in which she filmed scenes from her movies.
At the very start, Varda, who has the most extraordinary hairstyle (think Beatles mop top, but in two-tone white and purple), lays out her approach to her work: "Three words are important to me: inspiration, creation, sharing. Inspiration is why you make a film… Creation is how you make the film… Sharing… you don't make films to watch them alone, you make films to show them."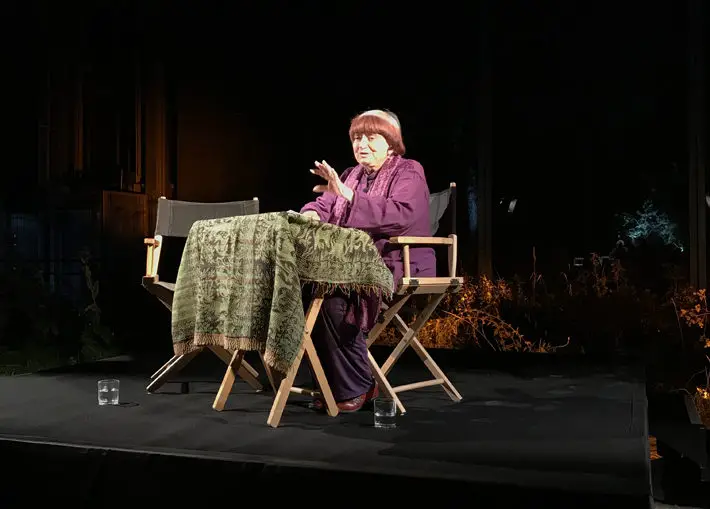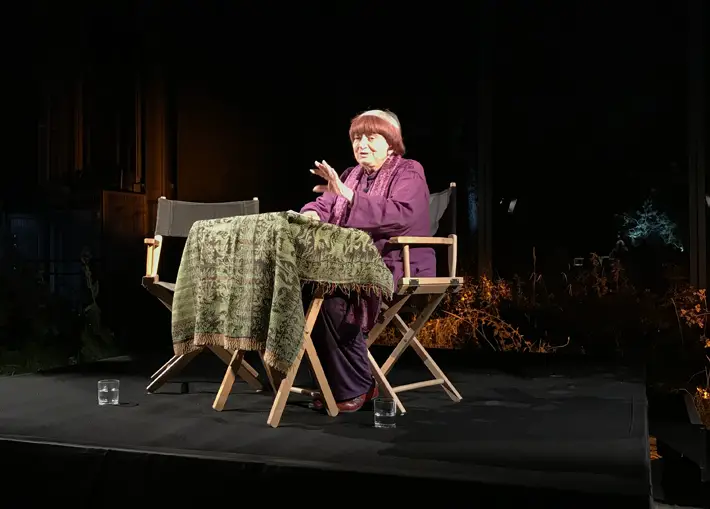 "Incredibly intimate"
From there she expands by discussing her life and work in more intricate detail, bringing in associates, from cinematographers to actors.
It's an incredibly intimate project, and a rather inspirational one too. Anybody who wants to be a film-maker, or who is interested in the process,
Although you may feel as if Varda by Agnès is her final word on her career, there are other delights to enjoy on this release via the special features, including an interview with her at BFI Southbank, as well as shorter insights into her use of Instagram and an audiovisual documentary about some of her lesser-known works.
Agnès Varda in Conversation (2018, 83 mins): the legendary director gives an illustrated talk about her career to an audience at BFI Southbank. Recorded on 10 July 2018
Agnès Varda: Filmmaker, Photographer, Instagrammer (2018, 12 mins): the veteran filmmaker and photographer explains how Instagram has become a favourite medium for her. Shot at the BFI Reuben Library in the summer of 2018
Agnès Varda: Righteous Joy and Anger (2019, 8 mins): film critic and author, Amy Simmons, discusses some of Varda's lesser-known films in this audiovisual essay
Original theatrical trailer
Illustrated booklet (***First pressing only***) with essays by So Mayer and Isabel Stevens, a contemporary review, credits, notes on the extras and more
Varda by Agnès is released on Dual Format DVD & Blu-ray (£22.99) with simultaneous TVOD release on BFI Player, iTunes and Amazon Prime