Model Shop (1969) – Film Review
Director: Jacques Demy
Cast: Anouk Aimée, Gary Lockwood, Alexandra Hay
Certificate: 15
by Sarah Morgan
Sometimes the stars align to lend you a hand. Or, in my case, to ease your frustration.
During the summer, around the time when Once Upon a Time in Hollywood was about to be released, Quentin Tarantino curated a personal selection of films on Sony Movies, and Model Shop was one of them.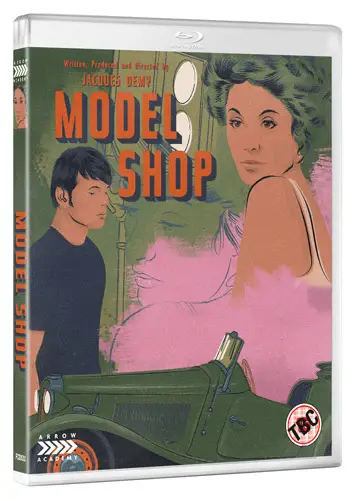 I recorded it and, after watching about 90 per cent of it, the recording cut out, so I had no way of finding out what happened at the end. I couldn't get a DVD copy, it wasn't going to be repeated and wasn't available on YouTube. And then, thank goodness, Arrow announced it was bringing it our on Blu-ray – so even if nobody else cares, this reviewer was somewhat relieved.
"Re-evaluated"
And it was worth waiting to see the production in its entirety. Model Shop was a flop on its initial cinema release, but is now being re-evaluated – and quite rightly so. Better late than never, as they say.
Gary Lockwood, perhaps best known for his role in 2001: A Space Odyssey, plays George Matthews, an architect disillusioned with the rat race. Having 'dropped out', he's living in a rundown shack near the beach in a rundown area of LA with a girlfriend he doesn't love and a car that's about to be repossessed.
While trying to raise the money he needs to keep his beloved vehicle, he becomes almost bewitched by a French woman he sees by chance, and follows her to the eponymous model shop – a seedy establishment where men gather to take erotic photos of the women who work there.
George, who also learns during the course of the film that he's about to be drafted into the army and sent to Vietnam, sets out to get to know her. She's called Lola and is a damaged soul, and after a long night together, they forge an unlikely bond.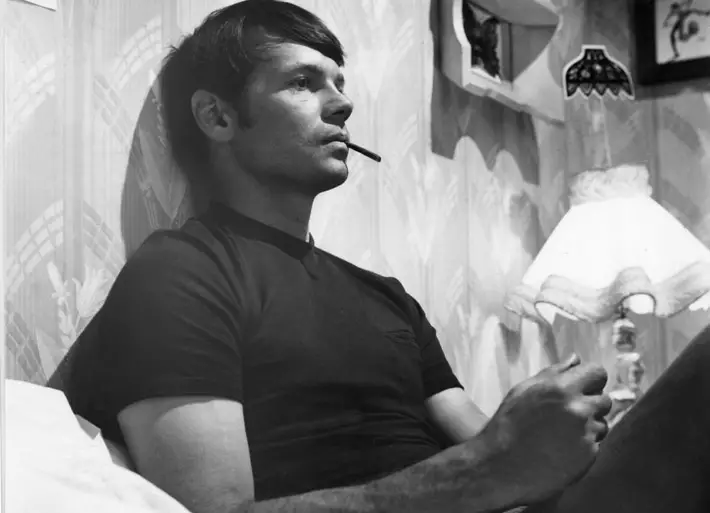 "Grounded in reality"
Model Shop was directed by the great French auteur Jacques Demy of The Umbrellas of Cherbourg and Les Demoiselles de Rochefort fame. While they're undoubtedly fantasies, this, his first American project, is grounded in reality. It's a love letter to LA and to a unique period in history – a time when the young US male was almost living with a time bomb over his head, waiting to be possibly sent to his death.
Interestingly, Harrison Ford was Demy's first choice to play George, which would probably have changed his entire career. Lockwood is, however, fine, while Anouk Aimée is suitably aloof and enigmatic as Lola. The entire film is intriguing; it's also reminiscent of the Jack Nicholson vehicle Five Easy Pieces – it would be interesting to find out whether its makers had seen the film beforehand.
Special features include a revealing video essay by critic Philip Kemp.
• High Definition Blu-ray (1080p) presentation of a 2K restoration of the film
• Original lossless mono soundtrack
• Optional English subtitles for the deaf and hard of hearing
• Isolated music and effects track
• New audio commentary by actress and writer Illeana Douglas, author of I Blame Dennis Hopper: And Other Stories from a Life Lived In and Out of the Movies
• A City Full of Poetry, a new video appreciation by author and critic Philip Kemp
• Alternate French-language opening and closing titles
• Theatrical trailer
• TV spots
• Reversible sleeve featuring original and newly commissioned artwork by Ignatius Fitzpatrick
Model Shop is released on Blu-ray by Arrow, £24.99