Haven't They Grown by Sophie Hannah – Review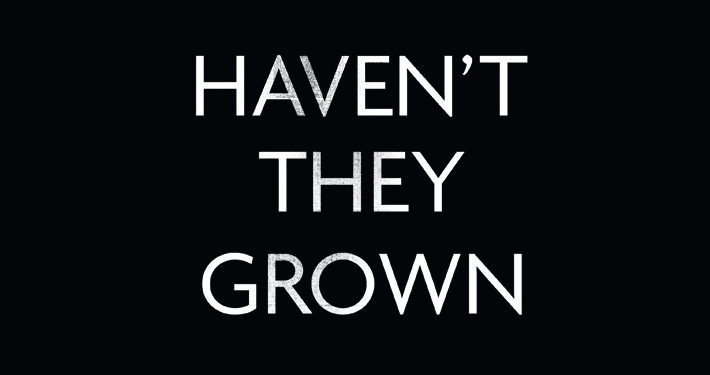 By Sandra Callard
Sophie Hannah, writer of mystery novels, has a prolific output of books and is fast becoming one of this country's most popular writers. She produces a steady flow of novels whose plots are puzzling and enigmatic and test the reader's ingenuity to the extreme when working out the clues and pointers of the plot.
Her latest one is Haven't They Grown, a riveting tale of two friends who fall out, but twelve years later Beth sees Flora again and the shock is profound. Flora looks and sounds the same, and is easily recognised as her twelve years older self, but her two children still look exactly the same as they did twelve years ago, and not a day older. Thomas and Emily still look five and three, when they should be 17 and 15, and are even wearing clothes that Beth remembers seeing them wear years ago.
This is the shuddering start to a book that holds the attention throughout. Beth cannot give up on her quest to find out what has happened to Flora and her children, and her obsession leads her into dangerous territory and the reader into a compelling and breathtaking read.
"Rock solid"
The book is set in England initially, but Beth's compulsion also takes her to Florida where the mystery deepens, both for Beth and the reader, and stretches our credulity to breaking point. But, as in all good crime novels, the clues are there if you look for them, and Beth is adroit at spotting them when we, as readers, lag behind somewhat.
Hannah is clever at taking the reader in the wrong direction and just when you have a glimmering of where the plot is going, she shatters your confidence and you have to start again. It is both fascinating and maddening, but it is nevertheless written by the author with a confidence that the reader does not feel as the threads of the plot unravel and you realise you have been waylaid again and have to look at the clues from another angle.
Hannah's characters are rock solid and march through the mind with an assurance and validity that is quite startling. Beth's own personality and those of her family are beautifully drawn and will ring a bell with most normal, loving families. Every character in the book is a fully rounded person who we see standing before us as we read. We follow Beth in her dogged and obsessive investigations and are rewarded with a consummate and fulfilling crescendo and an ultimately satisfying denouement.
Sophie Hannah is an accomplished poet as well as being a talented and perceptive author, and she has an arrangement with Agatha Christie Limited to write a series of crime books in the inimitable style of Christie and featuring the most famous of Christie's detectives, Hercule Poirot. These books are practically indistinguishable in style from Christie's own novels and are great fun to read, and mark another string to the bow of this talented writer. She is a writer to watch as her ingenuity knows no bounds, and I for one will eagerly await her next book.
'Haven't They Grown' by Sophie Hannah is published by Hachette, £16.99 hardback – released 23rd January, 2020