The Mystery Disappearance of Agatha Christie
'The Case of the Unexpected Guest'
By Keith Spence
How Agatha Christie's flight to the Old Swan Hotel in Harrogate sparked off one of the world's biggest manhunts…
Murder mystery weekends planned for the Old Swan Hotel, Harrogate, will be no match for the real-life drama that hit the Yorkshire hotel more than 80 years ago, when a famous – and unexpected – guest arrived. The disappearance of one of the world's greatest writers sparked off one of the biggest manhunts in history.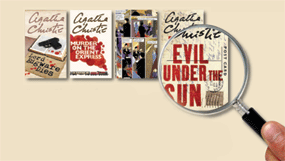 In December, 1926 when Agatha Christie was 36-years-old and already an established crime writer, she mysteriously disappeared. Her husband, Colonel Archibald Christie, an aviator in the Royal Flying Corps, had revealed to her shortly before that he was in love with another woman, Nancy Neele, and wanted a divorce. On December 3, 1926, the couple quarreled – not an uncommon occurrence in an unhappy marriage – and Archie Christie left their house in Sunningdale, Berkshire, to spend the weekend with his mistress in Godalming, Surrey.
"Massive manhunt"
The same evening at 9:45, Christie disappeared from her home, leaving a letter to her secretary saying she was going to Yorkshire. It is believed she crashed her car, found perched precariously hanging over a chalk pit. It is thought that she then boarded a train at Waterloo bound for Harrogate, after having seen an advertisement for the town at the railway station. She took a taxi from Harrogate railway station, with very little luggage, to the Old Swan where she registered under the name of her husband's mistress, Nancy Neele, from Cape Town. In those days, the rate at the hotel was £5.50 a week. Now, if any of you are contemplating a similar adventure, it could cost you a thousand pounds.
She enjoyed her stay, mingling with the guests and joining in with the dances, balls and palm court entertainment. Harrogate was a fashionable spa town and she fitted in well with the elegant social scene. She behaved naturally, went shopping and read about her own 'disappearance' in the newspapers with some amusement. Her impromptu sojourn to Yorkshire had, in fact, led to a massive manhunt, with a thousand police officers and civilians searching the area where she lived and with aircraft being used in a search for the first time.
Eleven days after her disappearance, Bob Tappin, a banjo player at the hotel, recognised the author and told the police. Col. Christie came up to Harrogate to collect his wife. She kept him waiting for half an hour in the lounge while she finished dressing for dinner, which they both enjoyed after a seemingly affectionate reunion.
"Complete loss of memory"
She gave no account of her disappearance – two doctors diagnosed her as suffering from amnesia; although there was a suggestion she'd had a nervous breakdown brought on by her depression, her mother's recent death, as well as her husband's infidelity. Col. Christie put it down to amnesia, but there was another suggestion that the whole thing could have been an extravagant publicity stunt. Others speculated that, as revenge for his affair, she was trying to make the police think her husband had killed her.
It is thought that an entry in the personal column of a national paper asking friends of the writer to reply to a given box number had been placed by Agatha herself. She had once mentioned Harrogate in a letter. It said 'what a nice town it would be to visit.' Headlines in the Yorkshire Post on December 15, 1926, read: "Mrs Christie found at Harrogate hotel; Dramatic meeting with husband; Suffering from "complete loss of memory; Eleven days of quiet".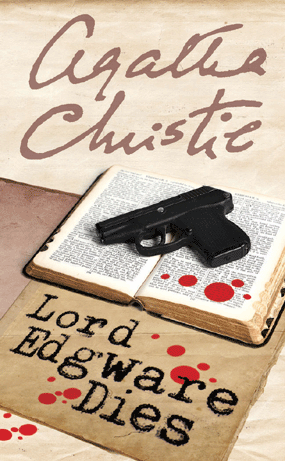 The intro read: "In dramatic fashion the search for Mrs Agatha Christie, the novelist, who disappeared from her Surrey home on the evening of December 3, ended last night in the corridor of a Harrogate hotel. There she was recognised by her husband, Col. Christie, who at the request of the police had made the journey from London. She, however, did not recognise her husband."
In 1928, two years after Agatha discovered her husband's affair, the couple divorced and Col. Christie married his mistress.
"Only The Bible has sold more"
In 1977 Warner Brother made a film called Agatha, starring Vanessa Redgrave and Dustin Hoffman. I saw the filming on location in Harrogate, which was buzzing with excitement. I talked to some of the 300 extras who were paid £8 a day (a lot in those days) to take part. The Old Swan, Crescent Road, the Royal Baths and Crescent Gardens were the main areas for filming. The hotel itself, with spectacular shots of dancing in the ballroom, has changed little since the days of the drama.
In 1930, Agatha Christie, an Anglican, married the archaeologist Sir Max Mallowan, 14 years younger, and a Roman Catholic. They were happy in the early years and the marriage lasted despite Mallowan's many affairs in later life. Most notably with Barbara Parker, whom he married in 1977, the year after Christie's death.
Born in 1890, Christie wrote 80 crime novels and short story collections, two autobiographies and eight novels. The UK's best-loved crime author, she is the eighth most borrowed author in the country. She has sold more than two billion books worldwide. Only the Bible has sold more. She will be particularly remembered for works featuring Hercule Poirot or Miss Jane Marple seen by millions on TV.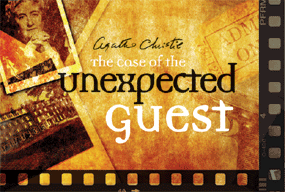 "A master of suspense"
Miss Marple was created from Agatha's recollections of old ladies she used to visit as a child. But she didn't expect her character to rival Poirot. Her stage play, The Mousetrap, holds the record for the longest initial run in the world. Opening at the Ambassadors Theatre in London in 1952 and transferring to its present home, St Martin's Theatre, in 1974. In 57 years, over 23,000 performances have been given. Nearly 300 actors have appeared in the play, 86 miles of shirts have been ironed and over 320 tons of ice cream sold.
In 1928 Christie realised her great ambition – to travel on the Orient Express. The Middle East created a great impression. The atmosphere is recognised in such books as Murder on the Orient Express, Death on the Nile, Murder in Mesopotamia, Appointment With Death and They Came to Baghdad. Even today her characters never seem to be off the TV screen. The author is still worshipped as a master of suspense, plotting and characterisation by most of her contemporaries.
After a hugely successful career in which she became the most celebrated crime novelist in the world, Agatha Christie died on January 12, 1976, aged 85, peacefully near Wallingford in Oxfordshire. Her only child Rosalind Hicks died in 2004, also aged 85.
Agatha Christie Comics are available from HarperCollins – harpercollins.co.uk