Mary, Queen of Scots (1971) – Film Review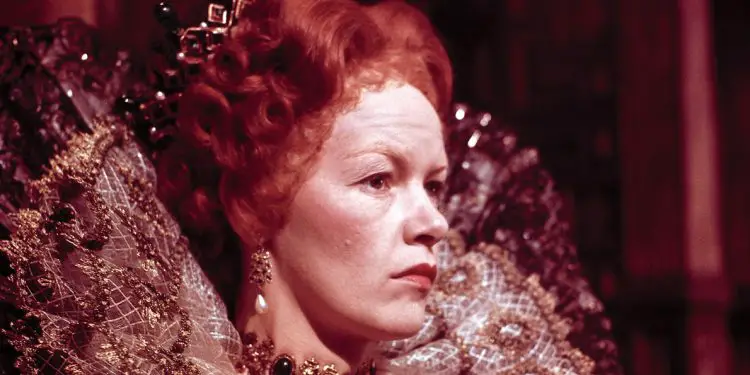 Director: Charles Jarrott
Cast: Glenda Jackson, Vanessa Redgrave, Patrick McGoohan
Certificate: 12
By Sarah Morgan
Movie-makers clearly find something very enticing about the story of Mary Stuart, and yet they can't help changing it whenever they get a chance to film it.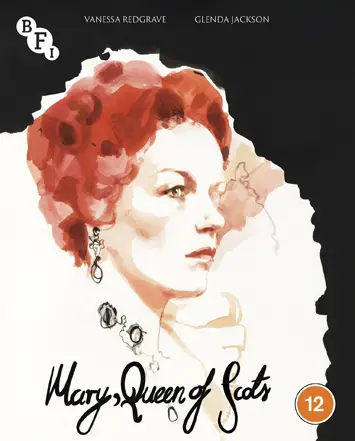 In 2018, John Guy's biography Queen of Scots: The True Life of Mary Stuart was adapted for the big screen, with Saoirse Ronan and Margot Robbie as Mary and her cousin, Elizabeth I. Although the costumes and performances were praised, its historical inaccuracies were not.
"Fiery"
The same was said about director Charles Jarrott's version of the tale, made 47 years earlier.
Here, Vanessa Redgrave and Glenda Jackson, then at the peak of their considerable powers, play the lead roles. While Redgrave was a newcomer to the subject matter, Jackson had already played the Virgin Queen to great acclaim in the BBC series Elizabeth R, whose first episode was penned by John Hale, who went on to write the film's screenplay.
Mary is depicted as the hero of the story, a gentle woman who simply wants to go home to Scotland and live a quiet life following the death of her first husband, Frances II of France. Her fiery cousin is the villain, a woman determined to remain in control, and who sees Mary as a threat – there are those within her own kingdom who think she is the rightful heir.
Various machinations ensue, with Mary making an ill-fated marriage with Henry, Lord Darnley (father of her son, James, who will eventually success both her and Elizabeth) before briefly finding happiness with her third husband, Lord Bothwell.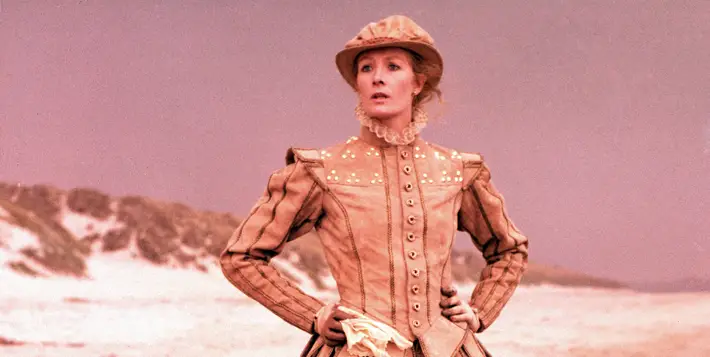 "Fine film"
Unfortunately, there's no 'happily ever after'. There is, however, a disastrous meeting between Mary and Elizabeth – something that never actually happened. Historians are adamant the two women never met, but of course, when you have two stars of Redgrave and Jackson's ilk involved in a production, not having them share screen time would have been a let down in the minds of cinemagoers.
Although they are impressive in their roles, the duo receive excellent support from an array of stars, including Timothy Dalton, Ian Holm, Trevor Howard and Nigel Davenport. However, it's a glowering Patrick McGoohan who catches the eye as James Stewart, Mary's illegitimate half-brother, who is desperate for her downfall so he can take control of Scotland himself.
Taken merely as a story rather than a historical document, Mary Queen of Scots is a fine film. But anyone obsessed with the facts had better steer clear.
Extras:
● Presented in High Definition
● Audio commentary by film historian and critic Sergio Mims (2020)
● Isolated John Barry score with commentary from film historians Nick Redman and Jon Burlingame
● Riding High (2022, 6 mins): actor Frances White recalls a few of her most memorable experiences on location
● The Guardian Lecture: Glenda Jackson (1982, 77 mins, audio only): the actor interviewed at the National Film Theatre
● Now and Then: Vanessa Redgrave (1968, 30 mins): the actor is interviewed by Bernard Braden for his never broadcast series
● Promotional trailer (1971, 4 mins)
● Image gallery
● Newly created audio description track
● Newly commissioned reversible sleeve art by artist David Downton
Mary, Queen of Scots is released on Blu-ray by the BFI £14.99