Into the Labyrinth (2019) – Film Review
Cast: Dustin Hoffman, Toni Servillo, Valentina Bellè
Director: Donato Carrisi
Certificate: 15
by @Roger Crow
Abduction thrillers can be 10 a penny, but this offering has one of the best intros I've seen in a while. A girl, Samantha Andretti, walks by a white van; stops to do her lipstick in the reflection of the window, and after spotting demonic red eyes, gets sucked into the vehicle which then drives off. Cut to an older Sam, in a hospital bed with a broken leg, and doctor Dustin Hoffman repeating her name so much it becomes annoying.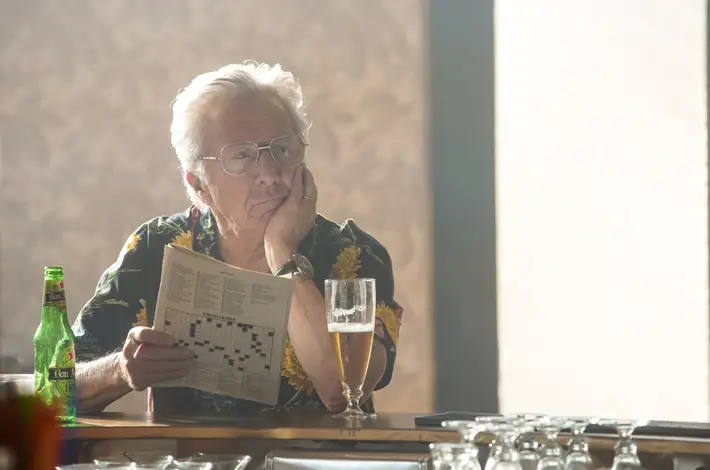 "Interesting"
Sam has been found 15 years after her abduction, and Hoffman's celebrated psychiatrist is trying to deal with her trauma. Thrown into the mix is a retired detective who only has hours to live, so has nothing to lose as they try to find a vicious killer.
So far, so interesting. The bulk of the movie is in Italian, which is great if you're fluent, but less so if not. I'm of an age where I often put on subtitles during English language films because in some of them the dialogue is mumbled, garbled, or so quiet you can barely hear it.
It's written and directed by Donato Carrisi, the acclaimed crime writer who adapted the saga from his own 2017 novel, and probably made the tea as well.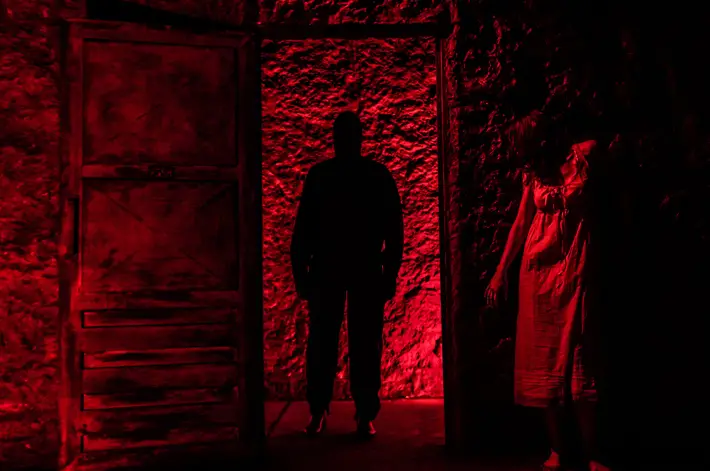 "Slick, stylish"
There are times its stunning to look at; a bloody footprint in the snow for example lingers in the mind long after the film is over. Cinematographer Federico Masiero does a great job, and if you have a phobia of people dressed in rabbit costumes, then this may leave you a tad nervous.
As a side note, I was miffed that this had nothing to do with the namesake 1980s TV fantasy saga starring Ron Moody and Pamela Salem. A shame, as that would have been a terrific concept for any movie.
It won't be for all tastes obviously, and that final scene could have been trimmed a little tighter, but this slick, stylish and inventive offering should leave many thriller fans more than satisfied.
Into The Labyrinth will be available on DVD & Digital Download from 19th April and can be pre-ordered here