An Interview with Pat Sharp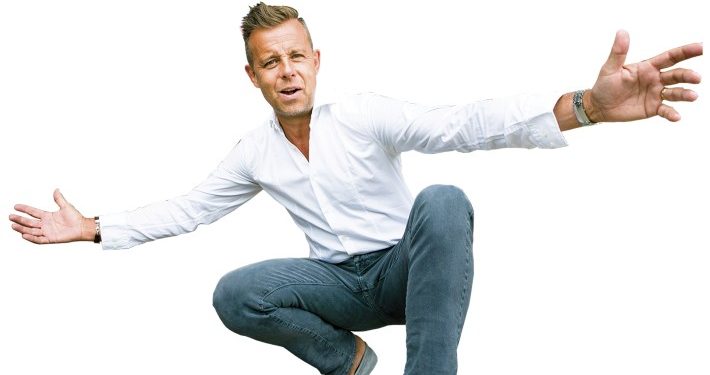 For anyone between the ages of 30 and 50, Pat Sharp is an icon of your childhood and teenage years. And luckily for Leeds, he hosts the 'We Love the 90s' night at First Direct Arena on Friday 13th December. Ahead of the party, Steve Crabtree caught up with him…
Pat, you're one of the most well-remembered people from the 1980s and 90s. Why do you think people know and love you now as much as they did then?
Ah fab. Thank you! I would say that with being on the radio in those days, there weren't so many stations around then. So when I started on Radio 1 in 1982, if you did a show that was complemented by a Top Of The Pops appearance, people would stare at you in the street as if you were an alien! Whereas now, you could do lots of TV shows and lots of radio shows and people wouldn't always know who you are. There's a bit of saturation. But back then there was no internet, Facebook, smartphones… everything that people are engaged in these days. The world was a very diluted place for entertainment. I mean, we could turn around and tell people on the original Capital Radio that we'd be premiering the new song by Kylie at 8:15 am tomorrow morning and a million people would tune in to hear that song. There'd be no other way they'd hear it. So I think that's one of the main reasons that the longevity that I have today has survived for so long – people have to remember you from a time there was little choice!
It wasn't just radio, you were on our screens a lot too.
Yes, the TV was very important for me, having done the show Fun House, which has a strong affinity with people, just because they look back fondly at their youth. They remember things when they were 11 and 12 years old. You can walk down the street and see your favourite kids presenter from when you were little, and you see someone as popular as Graham Norton across the road. You'd probably be more excited about your kids presenter! People have kept me in their minds nostalgically and associate me from good times when they didn't have things like mortgages, rent or relationships. It was just a simpler time as throwing down your school bag, having a biscuit and switching on the telly. And Fun House was bright and fun, it was aired on a Friday afternoon and it was feel-good. Everything I've ever done on TV was feel-good, so I think that helps people associate me with a nice time in their lives.
"My hair was quite long!"
People perhaps associate Pat Sharp with the 80s more than they do the 90s, but you won the Sony Award for DJ Of The Year in 1992, so you were a key part of the 90s music scene, weren't you?
You're probably right there, but the whole Fun House thing spanned the whole decade of the 90s!  It ran from 1989 to 2002 and was the most popular kids TV show. And I play a lot of 90s weekenders at Butlins, so I'm quite lucky that I do span both decades. But you're probably right, people maybe do associate me with the 80s, and that's probably because, at the time, my hair was quite long! The award was good, but I wouldn't say I was a key part of the 90s music scene. I was just playing the music!
We've got the 'We Love the 90s' tour coming up before Christmas. 2Unlimited, Vengerboys, Whigfield… who mostly reminds you of the 90s music scene?
I would say that the 90s actually reminds me of the Blur and Oasis thing, you know? That's what sticks out for me. I like guitar music – I've seen Bryan Adams about 25 times, so I like guitar songs. We Love The 90s is more dance-pop music and you want that for this kind of tour. We've got real get-up-out-of-your-seats type bands on. All the hits, all the pop songs that'll make you want to dance. I can't see many people wanting to use their seats at this show! And I'll be one of the acts doing a DJ set. It'll be a whole lot of fun, with not so many prizes to be won!
"We all have a lot of fun"
And you come to Leeds on Friday 13th December. Lucky for us!  Do you like the Yorkshire crowd?
Yeah we always have a good time in Yorkshire. I like the crowd at Temple Newsam for Let's Rock The 80s. I have to say every crowd at those shows are great. Having done it a few times, it's always a great turn out and we all have a lot of fun.
You seem to be doing a DJ set, presenting or doing something with every 80s and 90s show going. You're non-stop! But what do you get up to when you're not working?
Well, I walk my dog a lot. My dogs been everywhere from Cornwall to Brighton to Devon – all over the place. My kids are all big now and we've got a grandchild as well. So we're not looking after dependent children anymore, so we often take the dog out. And as far as going right away from the whole working and saying hello to people thing, I just like to go away and wash my own car! I don't like the chemicals these car-washes use on cars, they're not very good for them apparently. So I love a nice warm day where I can meticulously wash my own car myself. There's nothing like spending a good half day washing your car if you're that way inclined! That for me is very therapeutic, and exactly the opposite of doing what I do.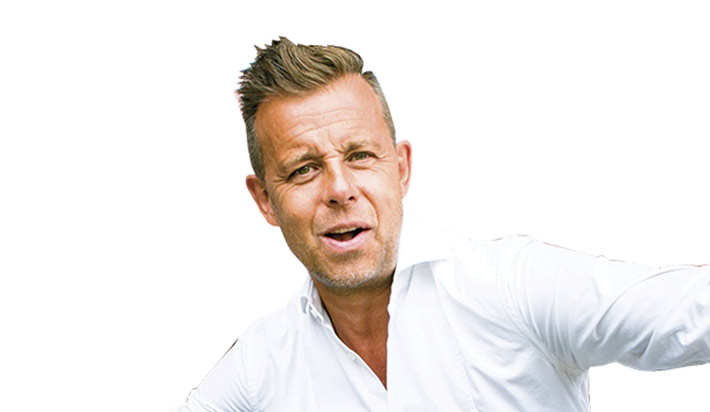 "I never had a go in the Fun House myself"
My generation were young kids – 15/20 years younger than you, watching you in the 80s and 90s. We're still watching you now, but we all look older than you. What's Pat Sharp's secret?
Haha you're very kind, Steve. I suppose I'm quite lucky that I look fairly young for my years. I'm 58 now. I've never smoked, I never drank alcohol and I get plenty of exercise. I walk a lot, I'm not a gym bunny but I play a bit of tennis and I think if you keep yourself active and you get out there and do plenty of steps a day you will probably help yourself a bit.
Everyone wants to know… did Pat Sharp ever do the Fun House, and will there ever be a Fun House for adults?
Well, I never had a go in the Fun House myself because there was a thing where Scottish Television who made it always said we were never to ruin the illusion of the show. So, when there were children in the studio from school they were kept under the illusion that the Fun House was for children. All the kids in the studio audience wanted to go in it, but only four contestants did so we left it as that. So we or the camera crew never went in it because we thought we best leave it for the children. That said… we are pretty close to and adult Fun House! We're close to doing it with a company who already run immersive experiences. They're keen to make Fun House their next immersive attraction but we're still chasing down the road for the legalities, and the rights from the people who own it in America. So there's a lot of backward and forwarding at the moment. And hopefully it'll hit places like Leeds and around the country first, before it hits London. It's pending, we're trying very hard, and hopefully it'll come to a warehouse near you soon!
Pat Sharp and We Love The 90s are on at First Direct Arena, Leeds on Friday 13th December. See the First Direct Arena website for details