An Interview with Frank Turner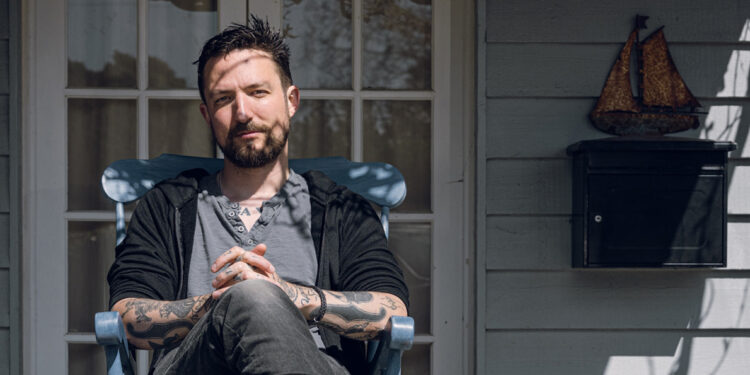 Making up for lost time, Frank Turner & The Sleeping Souls hit the road in 2022 for 'The Never Ending Tour of Everywhere' ahead of the release of the new album FTHC. Frank Turner's extensive support of the live music scene during the pandemic saw him play countless livestream benefit shows to raise money for small venues across the country, After raising nearly £300,000 for small venues, he was awarded the Music Venue Trust's award for Outstanding Achievement for Grassroots Music Venues.
Here, he talks new beginnings, lost friends and the influence of hardcore…
Your new album is called FTHC, which is clearly a nod to hardcore punk, but it's not strictly a hardcore album. What was your thinking about that?
It's quite hard to have a logo as a solo artist that isn't naff, so when I first started out on my own in 2007, I was toying around with various things and drew up the FTHC logo, which is obviously a reference to the old American hardcore thing, as in New York Hard Core, Los Angeles Hard Core and so on. It was kind of a joke, but it became a thing that people liked, so it went on backdrops and t-shirts etc. I always thought it would be a cool title for an album, so when the material for this one started going in the way it went, I just thought 'it's got to be this one!' The record isn't necessarily a hardcore record in itself, though tracks like 'My Bad' and 'Non Serviam' are as close to old-school hardcore as I'm ever going to go as a solo artist, I think. In some ways though, it is going back thematically in many ways, but at the same time I've never made a record like this before. There are bits in there that sound more like Million Dead than I've ever done before as a solo artist, but it's more going back to the roots of my music taste. I grew up listening to punk songs and though the whole album isn't full of them, there's a general attitude and approach to the record that comes from that. I wanted it to be in your face and on the front foot, which is very much where it ended up.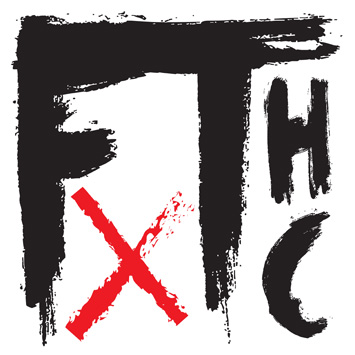 You've never been a stranger to having reflective and personal lyrics on your records, but this feels like you've really leant into it, would that be right?
I used to be very confessional on my records but moved away from that somewhat over the years. I had a thing called 'the wince', which was if I write something that made me wince, I had to keep it in, as it had provoked an emotional reaction in yourself, before anyone had even heard it, which is a powerful thing. So, I decided to go back to that for this album in a way, partly as the songs just showed up in the way they did, but there was also a sense if I was going to go down that route, I had to do it properly.
You talk very candidly about your childhood on tracks like Fatherless and others, much more than you have in the past. Why now and what was that like to open up about?
It's not a concept album, but there's a fair amount of stuff about my childhood in there that I haven't really talked about before, such as where I went to school and my experiences growing up there. The thing is, I've gone out of my way not to talk about that stuff in the past, for a number of reasons. Partly as I don't want it to define me as a person, partly as it's not something I'm proud of and also because it's not something I enjoyed. At all! I realised in recent years though, that me not talking about it doesn't stop every other f**ker talking about it and also that going to private education and Eton College specifically undeniably gives a child certain advantages, which is part of the reason I hate it as it's not f**king fair. For me though, it would have helped my career if I'd decided to be a lawyer or a politician, but it's been nothing but a hindrance to me, especially in the punk world. People talk about it as if it was great for me, but it really wasn't. It was horrible actually and I hated every minute of it from when I was first sent away at the age of eight. I love my Mum and I think she found it difficult too, but for my Dad it was more about ticking social boxes, as he didn't give a f*ck about me. So, it was awful and if other people are going to talk about it, it's only right I put my own two cents in. It was a traumatic experience, I didn't like it or want it, so maybe everyone could please finally stop talking about it?
"I wanted to come to terms with my friend's thinking"
One of the standout tracks is 'A Wave Across The Bay', which is a tribute to your friend, the late Scott Hutchison from Frightened Rabbit. How did that come about?
For a start, Scott was really a diamond of a person, just a good human being all round. The song itself came about in an unusual way that I'm wary of saying but it's the truth. I'm an atheist, I'm a rationalist, so I don't believe in ghosts or the supernatural. About three months after Scott died, I was at home and had what you could call a vivid or lucid dream, where Scott came into my room, sat on the edge of the bed and picked up a guitar, then played a bunch of chords, hummed a melody at me and gave me some words… and then left. I woke up and went next door with the guitar to make a voice note of what I had been dreaming about. I came back to it the next day and it was a song, which was at least 75% finished. That's pretty f*cking weird. Let's just leave that there. Beyond that, the song is stylistically supposed to sound like Frightened Rabbit, and we had Jason from Death Cab For Cutie play drums on it, as he was really keen to do it. I did call Grant Hutchison to ask if he wanted to do it, but he told me he wasn't ready for that kind of thing yet. I sent it to him after we made the demo as I was never going to do it if he wasn't comfortable with it. Bless him, but he wrote back and said "I've tried to listen to it three times now and I can't do it. At the same time, us as a band and Scott in particular dealt in some heavy sh*t, so it would be ridiculous of me to say that you shouldn't do it, so have at it and do what you want to do. We're doing it as a separate release now too, as a 7" with all proceeds going to the Tiny Changes charity, which just seemed like the right thing to do. It's a song about coming to terms with something, as one of the things about Scott's passing is that I don't think he messed up. He didn't slip or trip into this. As much as I find it horrible, galling and heart-breaking, he took a decision and went through with it. There was a level on which I wanted to come to terms with my friend's thinking. I don't want to sit there and think 'no, you were wrong'. It f*cking breaks my heart, but he made a choice. I remember that horrible time when he disappeared and everyone was looking for him and doing what they could, which I participated in obviously, but at the same time I just knew in my gut I knew what had happened and it already had happened. It's not like he made any bones about that side of his character. So, it's a tribute to him, a very loving tribute and I miss that motherf*ker every day.
You've spent almost your entire adult life on the road playing gigs, but with the last two years putting that on hold, how much was that in your mind when you were writing and recording the new album? And what are your thoughts about getting back onstage properly in January for the long-awaited UK tour?
It's weird as I've made records in the past that have been constructed in a very live way, in a room, with the band. With this one, as it was all remote, there's people on it I still haven't met in the flesh, but the general vibe and approach of it is that it's 100% designed to be played live. It's supposed to be played in a hot, sweaty room with bodies flying and the floor bouncing. It was written with that in mind. We're at this agonisingly sh*t point in history where we don't know what's going to happen next, but that's what it was made for. One of the things about lockdown and particularly about livestreaming, which I did more than my fair share of, is that it really pinpointed why live music is so good and why it's different from that. It's not just about the music and the bands, it's about everybody in the room. Maybe a live stream gives you a better view and sound compared to some arena shows, but it's bullsh*t, really. You need that collective feeling, that communion. I've known for years, but now know it much more, that shows are never just about what's happening onstage, they're about the whole room and all the people in it. That's what live music is all about and I really can't wait to get back out there properly and do it again.
FTHC by Frank Turner & The Sleeping Souls is released on 11th Feb 2022 via Xtra Mile Recordings / Polydor