The hottest surfing spots in Devon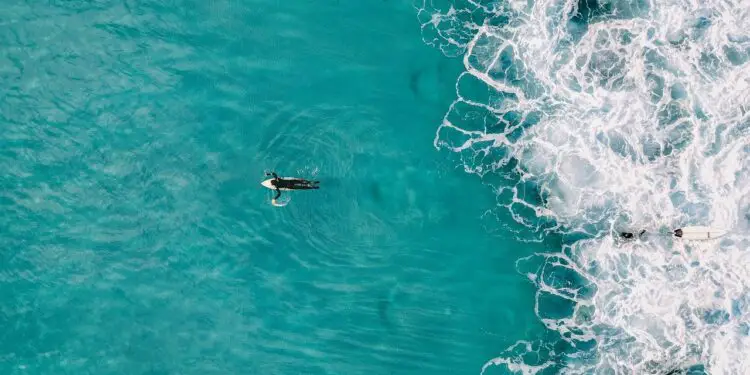 Mention 'Surfing' and the 'UK' in the same sentence and most of the British public think of Newquay; not surprising really considering the town's 50 odd years of history surrounding the sport as well as its bevy of beach-based surf schools. And while yes, it is true that north Cornwall's beaches like Fistral, Crantock and Watergate bay offer consistently decent waves, Devon has for just as many years (perhaps a bit longer) been as popular with the British surfing fraternity as it's Cornish counterparts. 
Regular sets, fun-sized swells and big barrels (plus a particular break that stands head and shoulders above other spots when conditions are right), Devon is a force to be reckoned with on the European surfing circuit. 
Just in time for the winter swells, we've asked locally-based Luxury Coastal to share their knowledge of the area and highlight some of Devon's best beaches for catching waves so if you're heading that way anytime soon, these are the places you'll want to stop over.
Croyde
Devon may not have as many beach breaks as Cornwall but it does have the best, and it can be found at Croyde Bay in North Devon. Rivalling Newquay for most popular surf spot in the south west it's well-deserving of its reputation, with a faster wave that's more suitable for short boards, and perfect barrels at low tide. 
Bantham
Located in an Area of Outstanding Natural Beauty on the stunning South Hams coast, Bantham Beach which lies at the mouth of the River Avon, sports a pretty spectacular backdrop along with super clean water. Surprisingly consistent swell means fairly reliable surf conditions although these are seriously influenced by the prevailing winds as well as shift in the river's sandbank.  
Putsborough
More sheltered from a southerly and south westerly wind than its neighbour Woolacombe (Putsborough is in fact just the south end of Woolacombe Beach), the privately owned Putsborough Beach is regarded as one of the safest beaches in North Devon and is perfect for beginners. Protected by the headland does mean smaller surf though so if you're up for something a bit chunkier, Woolacombe is your best bet.
Lynmouth
Lesser-known surf spot Lynmouth in North Devon is the only point break on this stretch of coastline and works best during the winter months, with the offshore winds coming in from the south and west. The right conditions produce awesome medium to large left hander waves which are definitely best left to the more experienced surfers though, who flock here when the break is working.