An Interview with Andrew Maxwell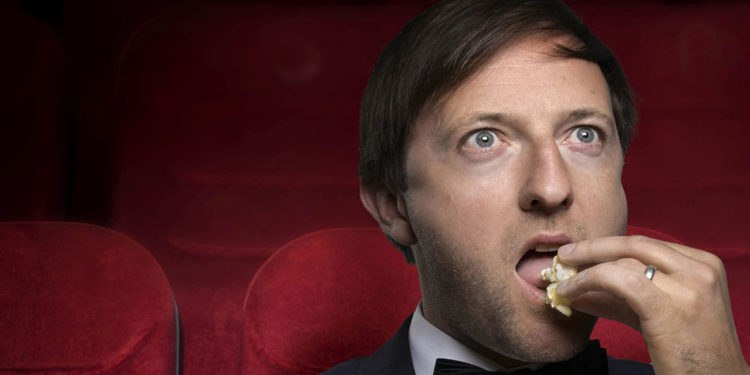 By Brian Donaldson
In a career that has achieved high praise from audiences and critics alike, Andrew Maxwell has never been short of subjects to regale us all with. As he gears up for his next tour, he's set to give us a dose of Reality. Or reality TV, to be more precise, given that his experience of being in the back and beyond in Australia for I'm A Celebrity Get Me Out Of Here will form a significant part of his new show.
"It's such a massive programme and it has a very special place in people's hearts. When I started talking to my nearest and dearest about doing it, I didn't realise how many people are so crazy about it. You get whole families wanting photos. People's kids want a photo of me! I was living on 600 calories a day, literally sleeping with snakes, and spiders are falling onto your head as you try to wee into a bucket at night: everything else in life is then much easier."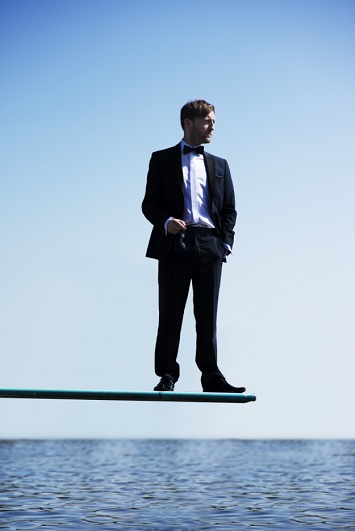 Making stand-up look easy has been Andrew Maxwell's forte during a career spanning more than 25 years. A favourite at the Edinburgh Fringe with shows such as Grand Royale, Waxin' (which earned him an Edinburgh Comedy Award nomination in 2007), Supernatural, and his most recent hour, All Talk, he has also appeared on TV shows such as Live At The Apollo, Mock The Week and Drunk History, and narrated MTV's Ex On The Beach. In 2004 he was crowned King Of Comedy in a Channel 4 reality show, while he also claimed victory in a 2018 episode of Celebrity Mastermind with his specialist subject of Lebanon.
"My guiding light is love"
He may not be a comic you would describe as overtly political, but this mercurial Dubliner does tackle the broader issues by discussing normal people, often finding joy in the idiosyncrasies of humans. "I would say that I'm optimistic about people. I didn't go to university, let alone a good university but I've got this far. You can make it. Ultimately my guiding light is love. You go around every possible chamber of human experience and the only one that works is love."
His reluctance to talk about Trump, Brexit, Boris or any of the other current political buzzwords doesn't mean that he's afraid of confronting those sorts of issues. It's just that he senses people might have had their fill of it all for the time being. "My feeling is that at the moment, there's going to be a period of 'please stop talking about it'. I've talked extensively about the situations with Brexit and the IndyRef in Scotland and the constant rolling us versus them stuff in Northern Ireland: these things will always pop up but I just get the sense that people don't want it. A period of reflection I believe it's called. Luckily I've got a constant raging midlife crisis on the go, so there's always something to talk about."
"Armed and ready for life"
A veteran of the comedy circuit in the UK and at arts festivals all across the world, Andrew has spent enough time on the road to know all about the pros and cons of touring. "The con is loneliness, and there's not a lot you can do about that. I drive around myself and listen to Melvyn Bragg's 'In Our Time'. It's 45 minutes long and they get right to the point, with three experts in anything from the East India Company or quantum mechanics."
For a man who is constantly inquisitive about the world around him, there's always something to learn about the places he's appearing in. "The pros of touring are the whole days set aside to just learn something new. There was a day on the tour last spring when I looked at the maps and it struck me that I had never realised that the Peak District is just above Sheffield. So suddenly I'm just pottering around the countryside like I'm in a Sunday evening murder-mystery."
One of the mysteries of the entertainment industry is that people as talented in their field as Andrew Maxwell aren't better known to a wider populace. His newfound fame from I'm A Celebrity might attract a different kind of audience to his shows, but whoever is in the crowd, his goal will always remain the same. "You want people to laugh their bollocks off and leave the tent or the room with their chin up. It's important to send them off armed and ready for life. I want them to feel a million dollars." The Reality is you can pretty much put your house on that happening.
For more info visit: andrewmaxwellontour.com