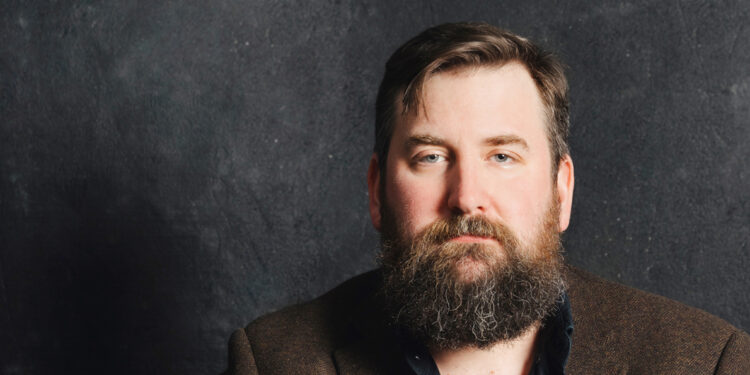 After sell-out shows at the Edinburgh Festival, Garrett Millerick's stand-up show 'Just Trying to Help' delivers a searing and timely investigation into the unintended consequences of doing our best, and the mayhem that ensues when people try to help. Chortle says it's a 'a virtuoso display of unforgivingly grumpy stand up delivered with fire in his soul'.
With dates to come in York and Leeds, we asked him for his Famous Last Words…
Last thing you did that made you feel good?
I had a swim this afternoon. I've never been much for exercise, but I've got into swimming recently and those health bunnies have a point. It does make you feel good. Which is a shame. It's always awful when you've been wrong about something for ages and you have to admit it. I had a similar realisation when I started travelling the world. Just because it's something tedious people drone on about doesn't mean it's not good for you.
Last thing you'd want to be doing right now?
A tax return. As a functionally innumerate clown, it's the one burden of the job. Once a year, you're forced to do your own admin. And I just stuff receipts in a shoebox and make vague promises to myself about being more organised. This precipitates an almighty breakdown every year.
Last night on Earth… What's your poison?
I'd pop 'Bring it On' by Gomez on the record player and sing along to it with my daughter.
Last supper… What are you ordering?
A McDonald's. Big Mac, Double Cheeseburger, milkshake, fries and a box of twenty nuggets. I've been known to eat that order sitting in carparks next to motorways at three in the morning coming back from gigs. The euphoric sugar and fat high you get off it is always followed by a longing for the sweet release of death. So it would be nice to die with the feeling that you really wanted to.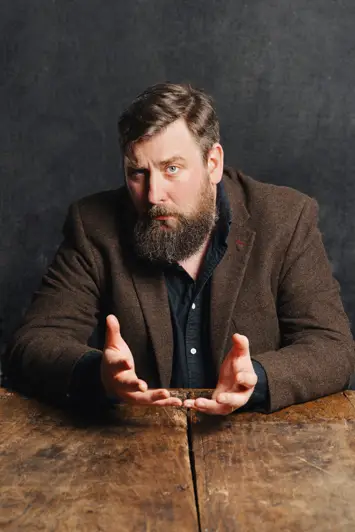 Last person you'd want to share a drink with?
My younger self.
Last time you shed a tear and why?
Christ, guys. Lighten it up a bit, would you? This is supposed to be promoting a comedy show. It's reading like a check-in form for Dignitas.
Last refuge… where would you go?
Dignitas.
Last the course… tips on loot, love & life?
If you love your loot, you'll never really live your life.
Last but one… random question: Tell us about something that interests you that nobody else knows about. Like Gaelic football… or porcelain.
I have a morbid fascination with death. I absolutely love discussing end times, mortality and the futile choices we would make with our few remaining hours and mealtimes. It gives one an enormous sense of perspective on the time wasted and the futility of final grabs at happiness in the dwindling moments of our reality. And the Beach Boys. I could talk about them for hours or even days, and have done. On more than one occasion. I've been told it can make people contemplate death.
Your Famous Last Words?
Can I also have an Apple Pie and a McFlurry to go with that?
Garrett Millerick will perform 'Just Trying To Help' at Theatre@41 Monkgate, York on Sunday 16th April 2023 and at The Old Woollen, Leeds on Friday 5th May
For full tour details visit: garrettmillerick.com/gigs