Everything You Need to Know about Renting a Property in Vienna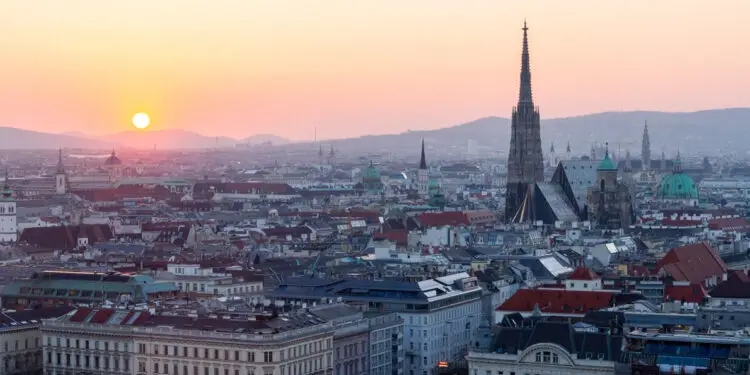 It is not so easy to buy a property in Vienna, especially if you have a limited budget. The easiest way is to rent a property – but which legal aspects do you have to know about in order to rent the apartment.
Legal Regulations for Renting the Property in Vienna
Vienna is one of the best Central European cities to live in. Its charming history and cultural significance attract millions of visitors each year. Many people come as tourists to see local landmarks and drink coffee that the city is so famous for; some come to study, others in search of a job. For those who decided to cast a lot with this beautiful city, here is the info on how to rent an apartment in Vienna.
How to Choose Property for Rent
Before starting your search, the first thing you need to do is decide on your budget. Monthly rent prices in Vienna can vary depending on the location of the apartment, its condition, and bedroom count. The average price for a one-bedroom apartment starts at about €500 and can go as high as €2000.
The renting process in Vienna is similar to the one in any other European city. There are two most common ways of renting:
· subletting;
· through a real estate agent
Subletting is done by signing the lease contract with the landlord. Lease contracts typically last for three years. Subletting is more complicated because you have to be aware of all the legal regulations, and search on your own. Websites such as Privatimmobilien, Willhaben, and Airbnb will come in handy when searching online.
On the other hand, you can use a platform called Housing Agents to find a real estate agent in Vienna. Contacting an agent will significantly reduce your time losses and risks.
Pros and Cons of Renting the Property in Vienna
There are many places you can visit that are related to culture, art, history, and music in Vienna. If you are interested in history, Vienna's historic center can offer you many UNESCO heritage sites.
Vienna's public transportation will take you to any part of the city in less than half an hour. Public transport in Vienna is affordable and well-organized. The best option is to get a yearly ticket, which costs €365. Public transport includes subway, local trains, trams, and buses.
Vienna also has low crime rates and is known to be an extremely safe place to live. As a new arrival, you will feel safe walking the streets of Vienna even at night.
One of the disadvantages of living in Vienna and Europe in general is high taxes. On average, a single childless person who earns between €31,000 and €60,000 per year will pay 42% in taxes.
There are not many career opportunities in Vienna, and building a great career will require a certain level of qualification. It also can be quite challenging to find an English-speaking job because most of the English-speaking jobs are in the sphere of science and engineering (those that require a university degree).
Is It Better to Rent Property with the Help of an Agency or on Your Own?
Searching for a property on your own can feel like a nightmare. You must overcome several obstacles such as visiting local administration authority, fewer available property options, and complexities of the legal side of things.
By contacting experts at Luxury Immobilien GMBH, you can avoid doing those daunting tasks. They offer various kinds of real estate services and the best range of luxurious property for rent in Vienna. Reach out to them and get a complete database of available property. On their website, you can take a one-minute test which will save 95% of your property search time. Agents will take into consideration your budget limitations, individual needs, optimal terms, and get all the fees paid with no need for your presence.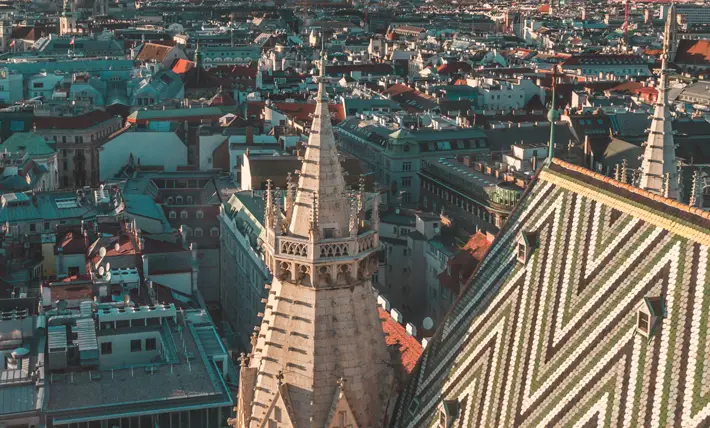 Legal Regulations for People Who Rent Property
Everyone who signed a legal rental contract is protected by the Austrian lease law. There are two types of rental contracts:
· unlimited rental contract (when you can rent an apartment for as long as you provide monthly payment);
· limited rental contract.
Limited contracts are usually arranged for three years. Landlords cannot increase the rent while a contract is in force. If you want to leave the apartment after 12 months, you should inform your landlord three months in advance. It is also legal for a tenant to sublet their room. However, the number of dwellers is limited by the contract.
Legal Regulations for People Who Rent out Property
Your landlord cannot end a rental contract without a particular reason. A landlord has the right to terminate the contract if the property has been damaged, or you've failed to pay the rent. Each contact has different regulations, that is why you should carefully read yours upon signing it.
Any apartment or house for rent in Vienna must include a washroom, kitchen sink, hot water, stovetop, and functioning central heating. Landlords are within their rights to ask you to take out contents insurance.
Main Points You Need to Pay Attention to While Signing the Renting Contract
Before you sign your rental contract, you should consider sorting out the following things:
· make sure that your property is covered by the Austrian lease law;
· is there enough space to live comfortably;
· investigate the property and take pictures of any damages;
· policy on your identified needs, such as smoking or pets;
· security measures in the building (cameras, smoke detectors, etc.)
You can always ask to come for a second visit at a different time. If you are dissatisfied with the apartment you've viewed, your agent will help you to arrange the viewing of another apartment.
Conclusion
Finding the right place to rent in Vienna can be quite a struggle. If you adhere to the rules and contact the right real estate agency, all challenges that come with property renting will be easier. Discover the best aspects of renting a house in Vienna today!