Ask Italian, Grand Assembly Rooms, York – Restaurant Review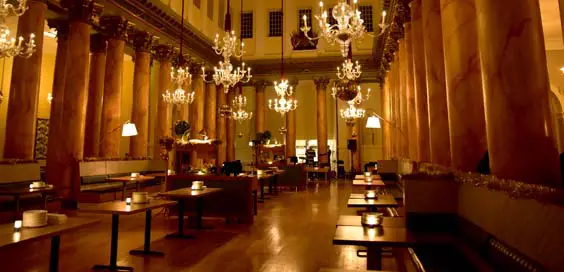 By Roger Crow
You know that scene in The Lion, The Witch and the Wardrobe where Lucy finds the eponymous closet and is transported to another world? I feel like that as I cross the formidable threshold of the Assembly Rooms in York.
My partner and I are at Ask Italian, one of the most beautiful restaurants I've seen. I've walked past it many times over the past 26 years and never realised how stunning the interior is. It reminds me of the cafe at the V&A in London, only a lot more spacious.
Designed by Lord Burlington in the early 18th century, it's been described as 'one of the grandest Palladian public spaces'. It's certainly grand all right. There's a guide in the entrance to the Assembly Rooms' history, from 1730 to present day, and the recent ambitious plan to replace its ceiling. It gives newcomers like me a sense of what's been achieved.
Initially I think there's a strange layout to the main dining room as we enter. There's a gulf of space between the point where we wait to be seated and the thriving hub of activity, and then I realise it's because the view is so spectacular. We need at least a minute to soak it up before being seated.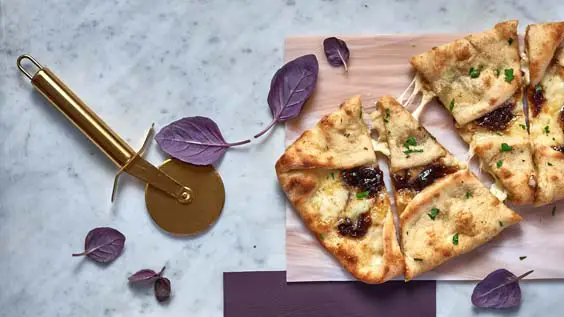 "Elevates our stay"
I'm transfixed by the columns alone. Having spent too much time playing Tomb Raider in the past, I realise I'm viewing the place for hidden areas; doors that may open unexpectedly so that I might find the next stage of my mission and level up. (The owners could do worse than hold a Lara Croft-themed evening when the new movie is released in March 2018).
Back in the real world, our waitress Hoda certainly elevates our stay to another level. Some people have that ability to light up rooms, and along with the rest of the staff, she does a terrific job of making our evening wonderfully engaging.
We're no stranger to the brand. For us, Ask Italian is that restaurant we go to at Christmas or birthdays. The Sunday-best type of eatery, though as it's mid-week, escaping from the office to the opulence of this restaurant is as welcome as rain after a drought.
I order Mushrooms Al Forno as a starter. Stuffed with mozzarella and riserva cheese, breadcrumbs, garlic and onions and baked on Italian bread, I can see why it's one of their 'Most Loved' dishes. At £5.95, they're worth every penny.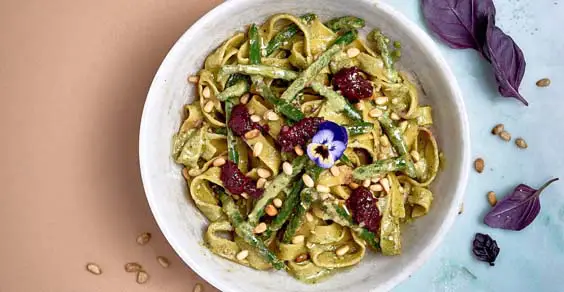 "Restoration"
The pan they arrive in might be hotter than the sun, but the mushrooms are delicious, with the crisp bread a counterpoint to the tasty funghi. There's a perfection in their execution; so beautifully cooked it's good to see the food is on a par with the exquisite location.
Rachel's Pumpkin Arancini (£5.95) is a mix of crispy risotto and pumpkin balls served with a spicy tomato dip. It tastes as good as it looks.
Inbetween courses we chat to general manager Paul Tennant about the restoration of the Assembly Rooms and the joy of working there. I can see why.
As a listed building, the team have their hands tied with how much they can advertise at street level, and the ban on A-boards in York means passing punters might pass the place completely. Part of me is glad. It's more of a word-of-mouth restaurant.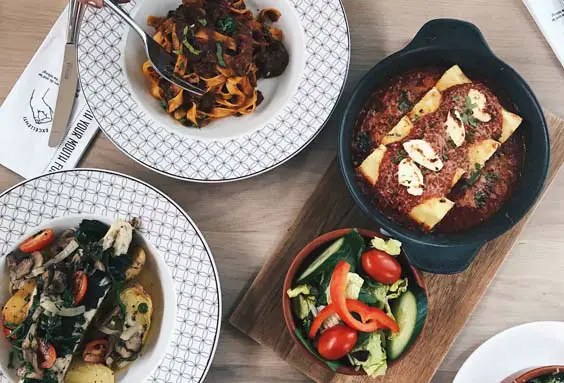 "Delicious mix"
Some eateries are woeful when it comes to catering for vegetarians, so it's good to see there's so much choice for Rachel, who goes for Purple Basil Pesto Genoese for her main. It's a delicious mix of egg tagliatelle in a green pesto and cream sauce with green beans and pine nuts topped with purple basil pesto. A treat at £12.25 (or £14.25 with chicken).
I opt for another 'Most Loved' dish, the Asparagus and Pancetta Carbonara (£12.95). A tasty mix of crisp pancetta and asparagus in a sauce made with mascarpone, pecorino and riserva cheeses.
The sort of ingredients which would segue into 'whiskers on kittens' and 'raindrops on roses' as a checklist of my favourite things. I also like the fact it keeps its heat as some pasta dishes in lesser restaurants can turn lukewarm between kitchen and table.
Usually by the end of the main we're often defeated, but as the Baked Chocolate Gnocchi (£5.75) has been tempting us all evening with a tabletop display, I'm not surprised Rachel goes for the Italian dumplings. Filled with Nutella and served with chocolate sauce on the side, the mini doughnuts are terrific with cappuccinos.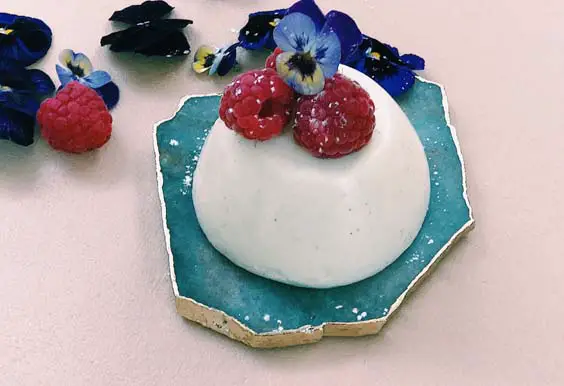 "Exquisite"
My Honeycomb Cheesecake (£5.95) is equally moreish, partly thanks to its cookie base, crunchy honeycomb chocolate pieces and scoop of vanilla gelato. And after that lot, there's little wonder we decide to call it a night.
It's been well worth the 50-mile round trip, especially after one of those miserable, grey autumn days. I'm just glad it's not on our doorstep as the daily temptation would be too great. However, as the restaurant is gearing up for Christmas, the thought of their assorted three-course festive meals already has me planning a return visit.
In short: one of York's finest, affordable culinary experiences in one of the UK's most exquisite buildings. Eccezionale.
Ask Italian, The Grand Assembly Rooms, Blake Street, York, YO1 8QG
Opening Times:
Monday – Wednesday 11am to 10pm
Thursday – Saturday 11am to 11pm
Sunday 11:am to 10pm
01904 637 254
askitalian.co.uk/restaurant/york/