Set Your Business Up for Success In 2022 With These 5 Key Business Strategies
The previous two years marked one of the most difficult and chaotic times we've ever known. The COVID-19 epidemic altered many parts of our lives, including the way we do business. Consumer behaviour shifted, forcing firms to undergo unforeseen transformations such as remote working, unplanned furloughs, layoffs, or, in the worst-case scenario, closures.
When you add a continuing global health crisis to the mix, it's easy to see why the past two years have such a significant influence on staff productivity, company operations, and sales.
In this circumstance, businesses have two choices: stick with their current strategy and things will work out, or take a step back, reassess their alternatives, and prepare to leave 2021 behind. We feel that the second choice will be the most beneficial to businesses, as it becomes increasingly clear that we are entering a new normal in which previous techniques no longer appear to be effective.
If entrepreneurs want to see their firms recover and thrive in the coming year, they must prepare for the problems that may arise. For example, if you're a sole trader and you know running a business is difficult, try hiring an accountant that specializes in sole trader accounting and consider the following tactics to assist you in reaching your objectives.
Observe disruptions and react to them
Even in the absence of a pandemic, change is unavoidable, but it becomes much more difficult to deal with when you are caught off guard. The previous year has been full of changes that occurred at a quick speed, so it is reasonable to feel apprehensive.
If you see that client behaviour has changed and that the previous methods of keeping them content are no longer working, it's time to act. Don't sit around wishing for things to return to normal, since there's a good possibility they won't.
One of the most effective ways to deal with change is to develop a strategic plan that focuses on keeping productive and competitive even when things don't go as planned.
When you put together this plan, ask yourself if there is anything that can happen in the near future that can disrupt your business operation and think of ways to tackle these things before they develop into real issues.
Pay more attention to consumer needs
Consumer behaviour is going to shift throughout time. These changes are usually simple to forecast since they occur gradually, giving businesses enough time to react to them. However, when these changes occur quickly and in an unnatural manner, entrepreneurs will confront a significant problem in attempting to comprehend their consumers' requirements and desires.
There is no better technique in this situation than to talk freely with your clients and see how their demands have evolved. This discussion will assist you in identifying new prospects and understanding what can be done to keep your firm thriving. A simple inquiry at the end of a customer contact, asking how they are dealing with this rough period, may sometimes point you in the right way towards creating bond with the client and understanding their needs.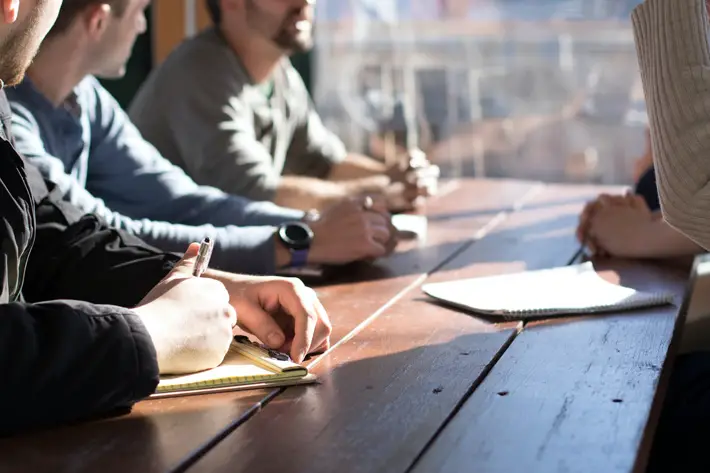 Leverage all the resources you can get
We are frequently taught that if we want to achieve something, we must work hard. However, with plenty of technology to help us work smart instead of hard, this has become quite an outdated phrase. Why not employ a plethora of tools and technology that may assist us in better managing a business when they are readily available? Tools such as QuickBooks accounting software, Zoom for meetings, and Hiver to help you manage emails will take away time-consuming tasks and allow you to focus on important matters.
Working smart entails utilizing all of your available tools to streamline your company procedures and increase production. Nobody wants to undertake awful, repetitive jobs that might be done faster and better with automation. This will free up your team's time and allow them to focus on more important responsibilities.
How do these tools enable business growth? Well, with the help of a good account software such as QuickBooks, for example, business managers can keep better track of the financial aspect of their business. This enables them to handle bills and invoices and pay their employees in a fair and simple manner. Collaboration software such as Zoom allows you to organize meetings even when everyone is working from home, and an email management tool will help you keep an organized email inbox that is easy to navigate through.
Don't focus too much on profits
Profit, according to many entrepreneurs, is a reliable indicator of how well their firm is performing. But profit, while crucial, is not the sole factor that defines success. Success is a result of good planning and dedication, and profit comes as a result. If you want to be successful in the long run, your firm will need to accomplish much more than just make money.
According to a 2018 study, 78 percent of customers feel that firms should have a good influence on society and better their communities, rather than only generate money. Making money and doing good for the community should not be mutually exclusive, but should be valued differently. Clients will support you if you have a positive social influence on the world around you, and revenues will follow.
Don't be a boss, be a leader
One of the most difficult obstacles an entrepreneur will encounter is learning to be a fair leader rather than a demanding employer. The difficulty here stems from the fact that the boundary is frequently so thin that you can easily cross it without even noticing it. After all, it's your company, and you want everyone to treat it with the same respect and passion that you do.
This time of transition is an excellent opportunity to demonstrate your leadership abilities and guide your team to success. Seeing that they are led by someone who is not frightened of issues and acts proactively to address them can instil confidence in your team. It will comfort them that, even though harsher times are ahead, you will be able to overcome them.