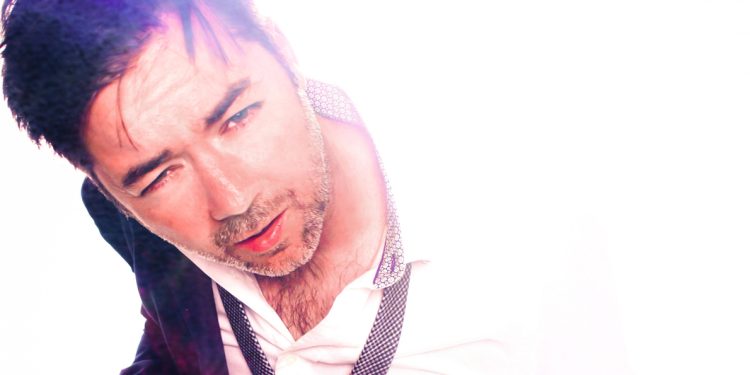 Leeds singer, performer and songwriter going the solo route…
YOUR NAME: Rob Lea
HOW LONG HAVE YOU BEEN PLAYING MUSIC? It all started from a toddler, entertaining the neighbours with my plastic guitar and microphone. So a long time!
ANY PAST BANDS OR COLLABORATIONS WE SHOULD KNOW ABOUT? I started as a teen in an original band called Wildkard around the North West. We made quite a bit of music with ridiculous lyrics all about things we've never experienced first hand. But the tunes were good and we had a great time. I really got my wings gigging with a local covers band called Black Pearl where I learnt the art of fronting a rock band. Then of course fronting a Queen tribute band put me in front of so many different types of audiences, that's where I learnt how to read an audience and understand the dynamic between the audience and the artist.
GIVE US 3 REASONS WHY WE SHOULD TRACK DOWN, LISTEN AND DISCOVER YOUR MUSIC?
Good question! One that I've typed and deleted a few times now. The simple answer is, if you like good riffs, great melody, meaningful lyrics and a familiar but new and exciting sound then that's what I hope my music is. Beyond that, I hope people would find me for much more than my music. Live performance is everything to me and to really know me and what I want to bring to the world is to see me live, that's why so many of my fan's get it after they have seen me perform. That's why I love music, it has the power to change people.
WHERE DO YOU SOUND BEST – FESTIVAL, CLUB, BEDROOM – OR SOMEWHERE ELSE?
All of the above, including the shower! But I've got ideas of how to present my shows which goes beyond typical venues and I hope one day I get to experiment with it.
WHAT WAS YOUR FIRST…
RECORD? Can't remember my first record but I've just recently bought Kid Kapichi's new album on vinyl which is awesome and they are definitely worth a mention!
CD? My first CD I bought with my own hard-earned pocket money was Wheatus's first album.
DOWNLOAD? My memory isn't that good. But one that's come to mind are JP Cooper's first EPs, Dirty Loops' first album, every Queen and Aerosmith album, and most recently a new artist called BUZZ.
SO, WHEN IT ALL GOES RIGHT AND YOU'VE GOT A BOTTOMLESS PIT OF MONEY AND LONG QUEUE OF HANGERS-ON, WHAT WILL BE YOUR BIGGEST MUSICAL INDULGENCE?
I would love to break the mould when it comes to live performance. Explore how sound is presented in a space and how the audience engage with the sound and visuals. Create a real 4D experience within my live performance that fully immerses an audience in the emotion and energy of a song. And one of those fancy pianos like Lady Ga Ga has on her tours, that'd do!
SO, WHEN IT ALL GOES WRONG AND YOU'RE LEFT BITTER AND TWISTED AND CURSING THE MUSIC INDUSTRY, WHAT DO YOU FALL BACK ON?
Well I've spent the last 15 years doing that, so the only way is up from here. I suppose there's always politics – it worked for Tony Blair didn't it?
WHAT ARE YOUR MUSICAL GUILTY PLEASURES…
I never feel guilt. I'm quite happy openly thrashing about to a good Backstreet Boys classic, or a Beyonce mega hit or singing at the top of my lungs to McFly. I love everything from Debussy to Depeche Mode, it's all good.
WHO ARE YORKSHIRE'S FINEST IN CULTURE, SPORT AND MUSIC?
Well, I immediately think of Vic Reeves for legend status in my mind. I think John Simm has always been someone I've looked up to as an aspiring actor. And after consulting Google for the rest, I've decided everyone else isn't quite Yorkshire enough. Sorry Ed Sheeran.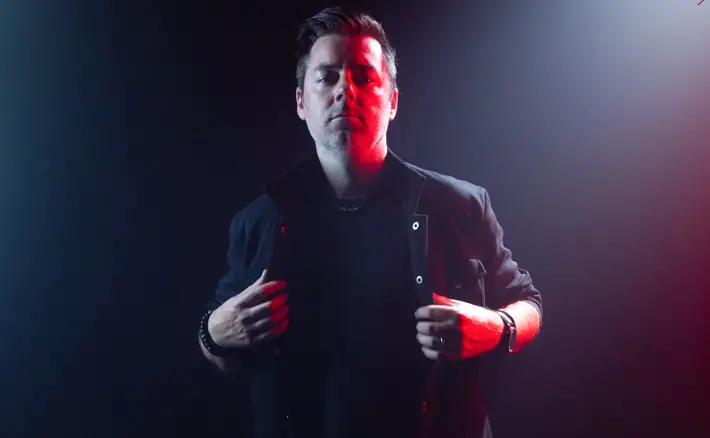 NAME YOUR SUPERGROUP – WHO'S PLAYING WHAT, WHO'S ON VOCALS AND WHO'S YOUR BEZ?
Drums: Travis Barker (Blink 182)
Bass: Michael League (Snarky Puppy)
Keys and Vocal: Jonah Nilsson (Dirty Loops)
Piano and Vocal: Alicia Keys
Rhythm Guitar and Vocal: JP Cooper
Lead Guitar and Vocal: Justin Hawkins (yes I like lots of vocals!)
Lead Vocals and Guitar: Lewis Capaldi
My Bez: Gotta be Bez.
GO SEE THIS FILM: Green Book.
GO READ THIS BOOK: Magician (Raymond.E.Feist).
GREAT LOST BAND/ARTIST: Downhere (with Marc Martel, it was a shame his original band didn't work out).
WOULDN'T BE CAUGHT DEAD SUPPORTING: I don't think I've met them yet.
LONDON, L.A OR LEEDS?: Leeds everyday!!! There's no place like home!
AND FINALLY… AS YOU LEAVE THE STAGE, WHAT ARE YOUR PARTING WORDS?
Well I'm sure I usually talk a load of rubbish as I leave the stage, but if we're talking about what would as I say as I leave THE stage, then probably something like, "Remember to live your life for today, live without regret, don't be afraid of failure, in fact learn to enjoy failure! And most important, love the ones around you with all your might and always find time to party!"
For more info visit: roblea.co.uk