Introducing: Emilia Quinn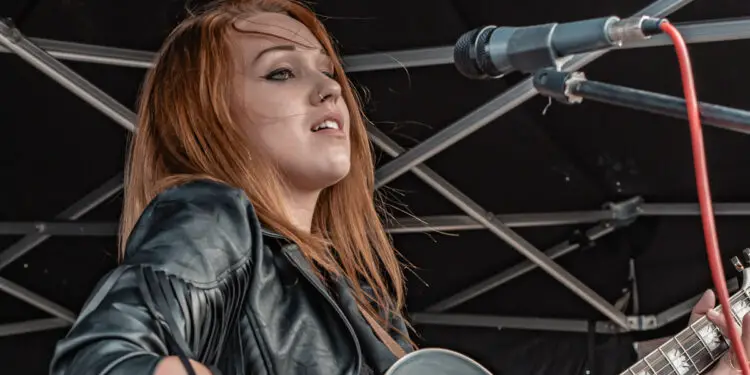 Rootsy Yorkshire firecracker doing it her way…
YOUR NAME: Emilia Quinn.
HOW LONG HAVE YOU BEEN PLAYING MUSIC? Playing music – 17 years, independent artist 12 years.
ANY PAST BANDS OR COLLABORATIONS WE SHOULD KNOW ABOUT? No just me 🙂
GIVE US 3 REASONS WHY WE SHOULD TRACK DOWN, LISTEN AND DISCOVER YOUR MUSIC?
I'm honest with my music, my music is empowering and I have something to say.
WHERE DO YOU SOUND BEST – FESTIVAL, CLUB, BEDROOM – OR SOMEWHERE ELSE?
Anywhere you WANT to listen.
WHAT WAS YOUR FIRST…
RECORD? I think it was Aerosmith in a charity shop.
CD? I'm not sure but probably something by Miley Cyrus/Hannah Montana
DOWNLOAD? I wanna say either Nirvana or the Black Eyed Peas… I have an eclectic music taste…
SO, WHEN IT ALL GOES RIGHT AND YOU'VE GOT A BOTTOMLESS PIT OF MONEY AND LONG QUEUE OF HANGERS-ON, WHAT WILL BE YOUR BIGGEST MUSICAL INDULGENCE?
A home studio/teaching centre where I can record my own stuff and invite budding musicians to hone their skills and learn the business.
SO, WHEN IT ALL GOES WRONG AND YOU'RE LEFT BITTER AND TWISTED AND CURSING THE MUSIC INDUSTRY, WHAT DO YOU FALL BACK ON?
I mean I did waitressing once but I think the guy I dropped a tray of orange juices on would disagree with me waitressing again
WHAT ARE YOUR MUSICAL GUILTY PLEASURES…
I mean I already outed myself, Miley Cyrus and various other things like Savage and Nails Hair Hips Heels, you know, sassy stuff.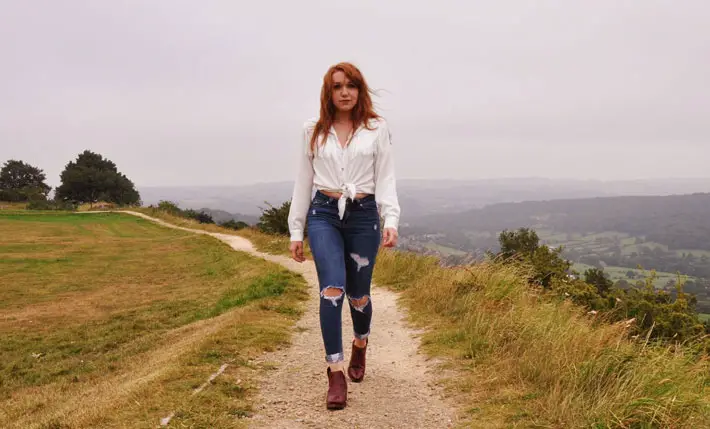 WHO ARE YORKSHIRE'S FINEST IN CULTURE, SPORT AND MUSIC?
Jade Helliwell is a gem and friend of mine <3 My girlfriend says Nicola Adams as well.
NAME YOUR SUPERGROUP – WHO'S PLAYING WHAT, WHO'S ON VOCALS AND WHO'S YOUR BEZ?
This is hard! (I'm going dead or alive) Freddy Mercury on piano, Beth Hart on vocals, Slash on guitar, Nikki Sixx on bass, Dave Grohl on drums and me just melting in the background because I'm not worthy.
GO SEE THIS FILM: The Invisible Man.
GO READ THIS BOOK: Miss Peregrine's Home For Peculiar Children.
GREAT LOST BAND/ARTIST: UUUUMMMM My Chemical Romance? Haha (lost as in?).
WOULDN'T BE CAUGHT DEAD SUPPORTING: Anything bigoted.
LONDON, L.A OR LEEDS?: LEEDS LEEDS LEEDS.
AND FINALLY… AS YOU LEAVE THE STAGE, WHAT ARE YOUR PARTING WORDS?
Stay badass bitches.
New single from Emilia Quinn, 'This World // M.I.L.A. (Missing Intensely from my Loving Arms)' is out 4th December
For more info visit: facebook.com/emiliaquinnmusic