Introducing: Cannon Beach
Multicoloured 80s pop homage, cartoon style, from Sheffield…
YOUR NAME: Dan Jeffery & Benny.
BAND NAME: Cannon Beach.
WHAT DO YOU DO/PLAY? 80's inspired emo synth rock.
HOW LONG HAVE YOU BEEN TOGETHER AS A BAND/PLAYING MUSIC?
Around two years. I produced Benny's first band's record, we've been in touch ever since working on other various projects.
GIVE US 3 REASONS WHY WE SHOULD TRACK DOWN, LISTEN AND DISCOVER YOUR MUSIC?
1. It's fun – and it doesn't take itself too seriously.
2. If I'm entirely honest, there's no reason you SHOULD. Our music is for us. We love it. If you love it too, that's rad AF.
3. See reasons 1 and 2.
WHERE DO YOU SOUND BEST – FESTIVAL, CLUB, BEDROOM – OR SOMEWHERE ELSE?
We've never played live due to Covid, so only in your bedroom.
WHAT WAS YOUR FIRST…
RECORD? Fightstar – Be Human.
CD? Pink – Funhouse.
DOWNLOAD? Probably something from Limewire – bet it was Linkin Park – Numb.exe.
SO, WHEN IT ALL GOES RIGHT AND YOU'VE GOT A MANSION AND A SUPERMODEL GIRL/BOYFRIEND, WHAT WILL BE YOUR BIGGEST MUSICAL INDULGENCE?
I'd first learn how to drive and then get my dream car, a 67 mustang.
SO, WHEN IT ALL GOES WRONG AND YOU'VE ACRIMONIOUSLY BROKEN UP CITING HUGE MUSICAL DIFFERENCES, WHAT DO YOU FALL BACK ON?
Work with animals at a zoo or something? or try and find another band.
CITE SOME INTER-BAND MUSICAL DIFFERENCES…
We don't have 'em haha.
WHO ARE YORKSHIRE'S FINEST IN CULTURE, SPORT AND MUSIC?
Culture Alien Artistries are amazing. Jessica Ennis is our beacon of sporting prowess, Nicola Adams too. For artists; BMTH, While She Sleeps, Youngblud, Def Leppard, Zayn Malik.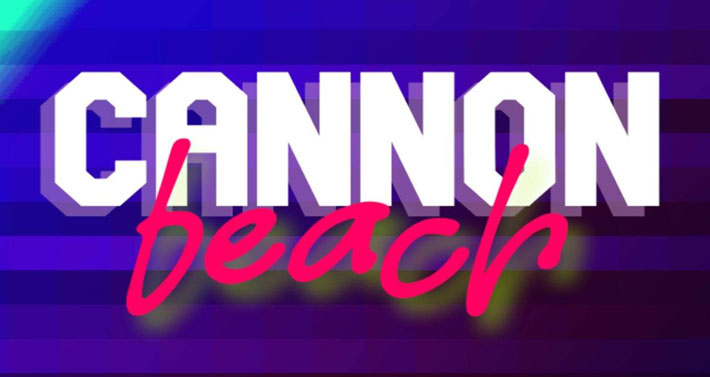 NAME YOUR SUPERGROUP – WHO'S PLAYING WHAT, WHO'S ON VOCALS AND WHO'S YOUR BEZ?
Charlie Simpson or Pink would be lead vocal. Mark Sheehan guitar. Travis on Drums.
GO SEE THIS FILM: Watch the Cobra Kai Series on Netflix. Crazy good.
GO READ THIS BOOK: Forgotten – Cat Patrick.
GREAT LOST BAND/ARTIST: Fightstar – criminally underrated. The Ataris.
WOULDN'T BE CAUGHT DEAD SUPPORTING: The Blackout.
LONDON, L.A OR LEEDS?: Definitely L.A!
AND FINALLY… AS YOU LEAVE THE STAGE, WHAT ARE YOUR PARTING WORDS?
Life's too short to get wrapped in anything other than things you love. Don't take yourself to seriously, and as a general rule of thumb, people are weird. And tell ya loved ones you love 'em.
For more info visit: facebook.com/cannonbeachofficial