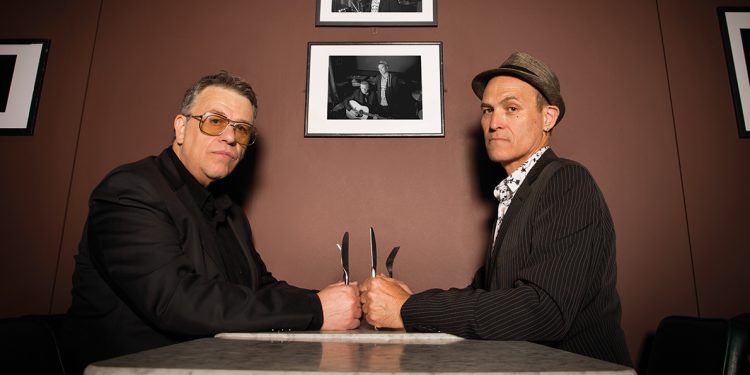 South east duo's transatlantic collaboration…
What's the title of your latest release, and what does it mean to you?
Our latest single is 'Should've Known Better'. It's the debut single from our upcoming album KillerStar.  We've worked on this album for a while and it's great to finally get some music from it out there.  We are pretty blown away by all the feedback and great reviews to date.  We are thrilled to have such acclaimed musicians guesting throughout the album.  It features several acclaimed players from the band of David Bowie – Earl Slick, Mike Garson, Gail Ann Dorsey, Emm Gryner, Donny MacCaslin, Tim Lefebreve, Mark Plati.  It was a thrill for us (and them) to have them playing again together on new music.
What was the hardest part about putting this release together, and why?
There was quite a bit of pulling in overdub parts from musicians geo-dispersed. Pulling that together into the mixing was hard work but handled beautifully by Dave Eringa who mixed the album.
Who produced the release – what did they bring to it?
Myself and my collaborator James Sedge produced the album.  For this project we didn't set a deadline, we enjoyed spending the time finessing (some would say obsessing!) the details.  But the mixing was by Dave Eringa. Dave is a master mixing engineer who has worked on many albums by the likes of Manic Street Preachers and The Who.  He was in total lockstep with how we were looking to approach the album sound and its production.
What do you want the listener to take away from listening to your music?
We hope people enjoy the songs, the vibe and perhaps appreciate the detailed production.
How does a track normally come together? Can you tell us something about the process?
Typically the tracks were written by myself, demos of all parts were created in the studio and then James worked on drums and percussion parts.  With those done we further finessed the demos, we then worked in the studio recording the final parts and with other players to replace some of the demo parts eg for Bass, added backing vocals etc. Once all the overdubs were complete the tracks were sent to our mixing engineer Dave Eringa to mix the songs.
What band/artists have influenced you the most since you started this project, and why?
There's no one influence.  But given there are several musicians on this project from the David Bowie band they have brought some influences of Bowie here and there. I suppose the project's vibe is a mix of classic rock, art rock and some modern indie band flavours.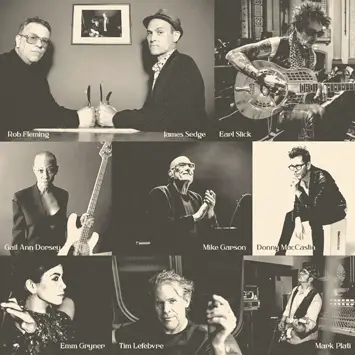 What countries would you like to tour? Are there any standout venues you'd like to play in?
The USA and Japan.  There are too many standout venues to choose from.
If you could pick one track for our readers to listen to in order to get a taste of your music, what would you pick, and why?
Probably the first single 'Should've Known Better'.  Its sound is a mix of crunchy guitars, some catchy vocal hooks and harmonies, ethereal synths and the avante garde piano playing of the legendary Mike Garson, Bowie's 'Piano Man'.
What ambitions do you have for the band/your career?
Our focus at the moment is the launch of the debut album. We have an album launch gig on March 16 at The 100 Club, London.  We hope to do more gigs and perhaps a launch in New York too.  Beyond that, we are starting to write new material for a follow-up.
Finally, as you leave the stage, what are your parting words?
When's the next gig?!