A Q&A with A Moments Notice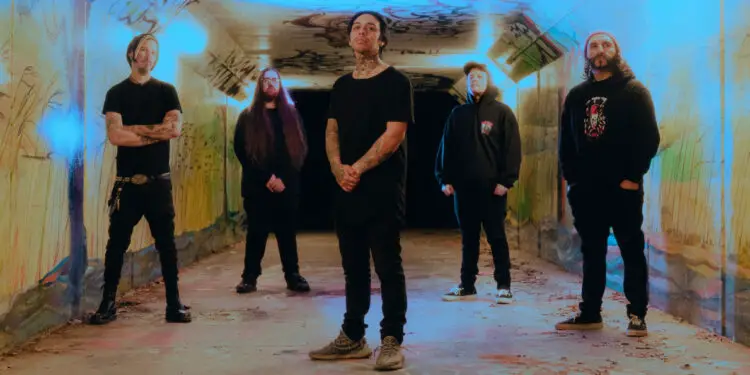 Metalcore 5-piece with a twist, out of California – here's Greg from A Moments Notice…
What's the title of your latest release, and what does it mean to you?
'Offerings', the song is about giving everything to be what you want and anyone who tells you otherwise or tries to control you might as well try to end your life because our dreams are what keeps us alive. The song is dark and for good reason, I personally have been told a lot of times to not pursue music and that it wouldn't do anything for me but after a 13 year break I wish I had never stopped.
What was the hardest part about putting this release together, and why?
It ran into its challenges, originally it was going to release a month prior, our drummer had covid a few days before the shoot so we had to pick another date and work around work schedules and it was a bummer to push it that far back for us all. The rest was pretty smooth sailing.
Who produced the release – what did they bring to it?
Nick Miller of A SKylit Drive produces us. Nick brings an entirely different element to the sound we go for. I would say Nick brings something I honestly have a lack of knowledge in and even with years of practising in the studio and trying to reach a level of producing he adds an invaluable insight in playing music that makes it hard to say I want to try it myself.
What do you want the listener to take away from listening to your music?
I am someone who wants to talk about some of the darker parts of our lives. As much as I love to be positive my songs are about past trauma and overcoming issues either I battled or someone close to me has.
How does a track normally come together? Can you tell us something about the process?
The process starts as a skeleton of the riffs, we have a certain process to it but once we have what we believed is finished then we talk to our producer and then we look at ways of enhancing the music even further.
What band/artists have influenced you the most since you started this project, and why?
Alpha Wolf, Dealer, The Devil Wears Prada, and Fit for a King.
What countries would you like to tour? Are there any standout venues you'd like to play in?
Honestly any country that would have us would be honoured to play in, we have no specifics because just being out of the United States playing to people we have never met is just an amazing time to begin with.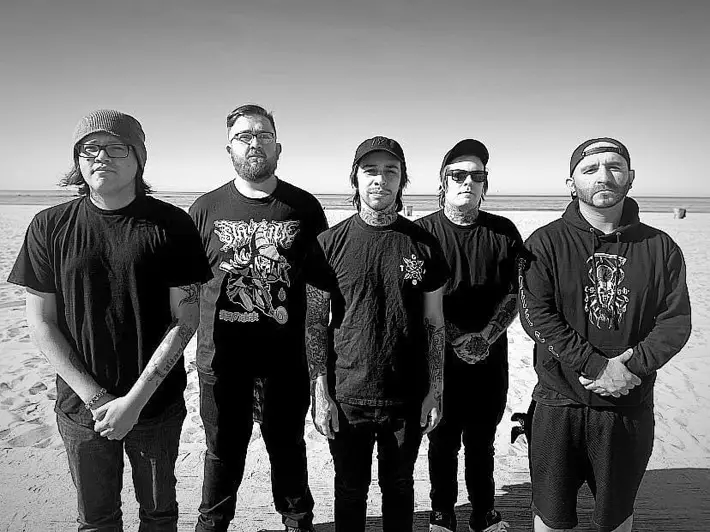 If you could pick one track for our readers to listen to in order to get a taste of your music, what would you pick, and why?
'Akudama' – Alpha Wolf.
What ambitions do you have for the band/your career?
We want to tour, we want to push past everything that we ever thought to be possible. Being signed would be cool but with the right deal.
Finally, as you leave the stage, what are your parting words?
Never forget your dreams and it's never too late to chase them as long as you feel it's worth it to you!
For more info visit: facebook.com/amomentnoticeofficial