Songs to Learn and Sing by Echo and the Bunnymen – Album Review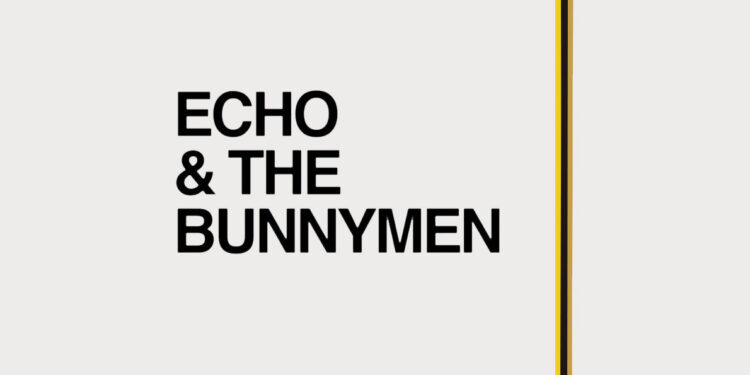 By Ellie Victor
Greatest hits, or best of albums, can be misleading beasts. This 1985 compliation from Echo and the Bunnymen selected most of the band's singles from 1979-1985, but curiously not their debut,  'The Pictures on My Wall' or second album Heaven Up Here's glorious 'Over the Wall' 45.
It also added a new track, 'Bring on the Dancing Horses' – ridiculously maligned back in '85 as chart-friendly radio fodder designed only to shift a few units, it sounds today like the mysterious, shimmering beauty it always was. Sitting, as it does, at the end of side two next to the practically unparalleled trio of 'The Killing Moon', 'Silver' and 'Seven Seas' it full stops not only the end of this brilliant, brief, but naturally incomplete collection, but also the Bunnymen as a blinding creative force, responsible for a six year ascendancy that took in four dazzlingly diverse rock masterworks.
Course, the band had moments after this, but nothing fully coherent, or as groundbreakingly memorable as those first four albums.
"Commercial cut"
So Songs to Learn and Sing – now re-released for the first time ever on vinyl – sandwiches b-side 'The Puppet' between 'Rescue' and the hailstorm of 'Do It Clean' from debut album Crocodiles. Unfairly, but understandably ignores the 'difficult' second album Heaven Up Here, save for one track, its most commercial cut, 'A Promise'. Inevitably takes the famed double act from third album Porcupine, 'The Back of Love' and 'The Cutter' and opens side two with the superb non-album single, 'Never Stop' – before that golden trio from Ocean Rain precedes the closer.
As an introduction to Echo and the Bunnymen it is both irresistible (I mean, how can you listen to the cavernous strings and melodies of 'Seven Seas' without wanting more?) and specious. Side one might take a few angular moments from the first three albums but hardly prepares you for the abrasive thrill of, say, 'Villiers Terrace' from Crocodiles. 'Killing Moon' might soundtrack blockbuster films these days, but from the albums only Ocean Rain's title track matches its epic scope. The record's playful title alone acknowledges this is pretty much the Bunnymen without the claws.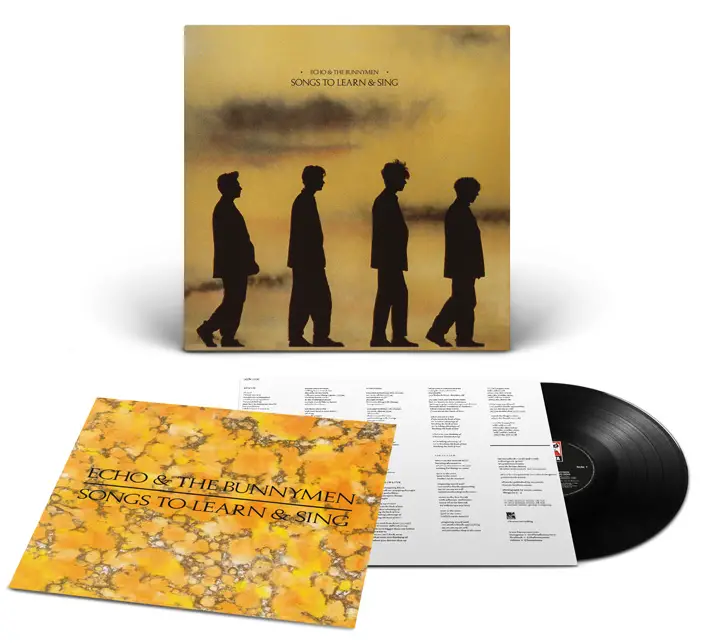 "Mercurial"
Taken alone, however, Songs to Learn and Sing is still a magnificent document – indeed, it was my own personal entry into the the world of Ian McCulloch, Will Sergeant et al. A place where, if you will, I fell in love then went off looking for more. Oh, and there is more – lots more. Not just on the four already mentioned LPs, but 'Lips Like Sugar', 'Bedbugs and Ballyhoo' and 'The Game' from the mostly derided 5th album, Candleland and Mysterio solo albums from Ian McCulloch and a host of hidden gems on their post-1997 reformation albums.
So why not start here? Thousands of others did. Just don't let that mercurial second side lull you into a false sense of security – the Bunnymen are string-soaked and widescreen when they want to be, but the tangled, crashing, muscular guitar rock of their studio albums deserves your attention too.
8/10
'Songs to Learn and Sing' by Echo and the Bunnymen is out now on black vinyl from all music retailers, and as a special edition package on splatter vinyl with an exclusive 7" of the band's first single Pictures on My Wall / Read It in Books, available exclusively on Dig