So Calypso! by Calypso Rose – Album Review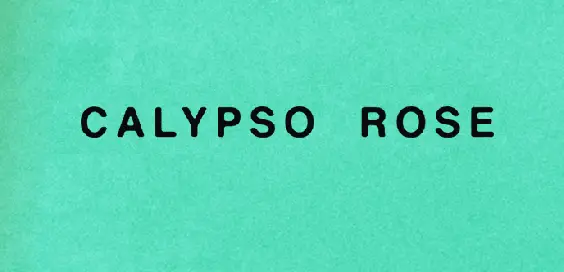 By David Schuster
There's something fantastically life-affirming about a 78-year-old woman joyously shouting "Rastafari!". That moment, during 'Israel By Bus' sums up the tongue in cheek, knowing humour that underlies So Calypso!, the latest release from Calypso Rose. 'Israel By Bus' is my favourite track on an album that makes me smile every time I play it.
The 12 songs on the record are evenly split between original material and cover versions. That seems a little strange until you discover that Rose is credited with more than 800 compositions in a musical career that stretches back to 1964. Then you wonder how on earth she can still find new material to write about at all!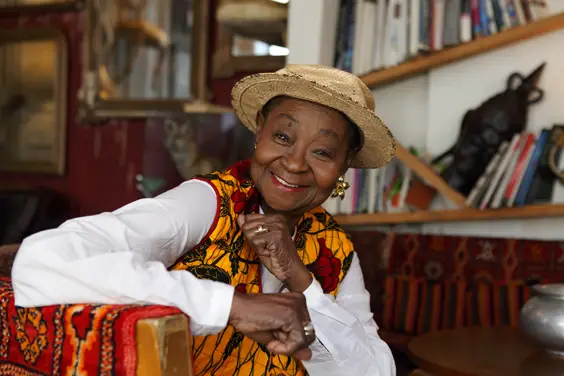 "Liberal sprinkling of innuendo"
The Tobagonian singer crafted her own style of music the hard way, by travelling the Caribbean islands singing in carnivals and competitions, winning the Calypso King contest in St. Thomas with her debut, Cooperation; by 1967 she had performed with Bob Marley & the Wailers at the Grand Ballroom in New York.
The album is peppered with Rose's wry observations on the opposite sex, and a liberal sprinkling of cheeky innuendo. This is epitomised by 'Sweet Brown Sugar': "So put your hands around me waist, you're going to get the taste of me sweet brown sugar". There's only one point, on 'A Man Is a Man' where I feel, slightly uncomfortably, that she strays into observations that seem out dated and perhaps best left in the past.
"Variety of tempos and rhythms"
That said, I prefer the original material to the cover versions, if only because it's less familiar. The cover versions are generally well-known hits which I used to hear playing on Radio 2 in my mother's kitchen, including 'Rivers of Babylon' by The Melodians and 'Underneath The Mango Tree' by Diana Coupland and Monty Norman. Of the cover versions I prefer the less obvious, especially 'I Say A Little Prayer' by Dionne Warwick. Whilst always staying within an easily identifiable style, Rose encompasses a wide variety of tempos and rhythms that keep the listener's attention, from the laid-back 'Back To Africa', the frenetic 'Israel By Bus', and the slow, soulful 'How Long'.
Whether you're on a beach, in the back garden or lying on the couch watching the rain beat on the windows; mix yourself a rum and coke and let the sounds of So Calypso! carry you off to the Caribbean.
7/10