Women Make Film (2018) – Review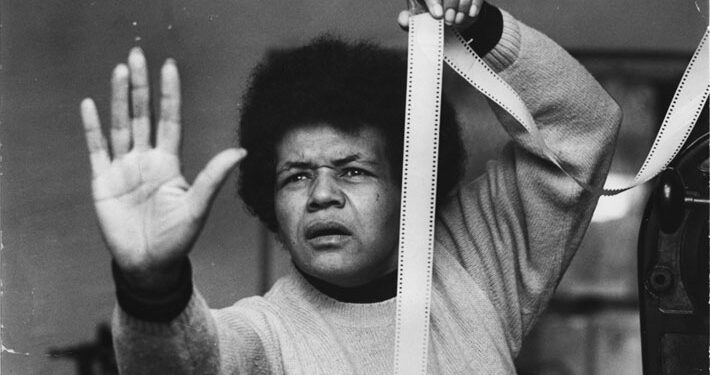 by Sarah Morgan
You've got 30 seconds in which to name as many female film directors as you can…
How many did you come up with? Kathryn Bigelow maybe. Jodie Foster. Greta Gerwig. Those familiar with Hollywood's golden age might throw in Ida Lupino for good measure.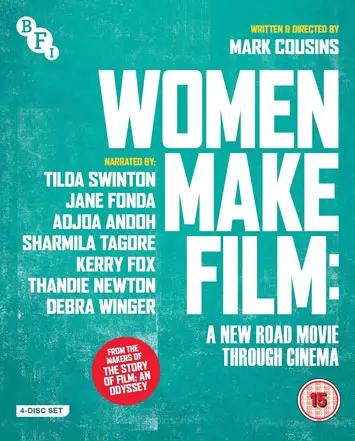 It's not an easy task. If you tried the same thing but involving male directors, even those with a scant knowledge of the subject would think of a good half dozen or more.
"Deserve to be better known"
Sadly it's a fact that there just aren't as many women making movies as there are men, and those that do don't tend to make the kind of films that receive worldwide attention or make megabucks at the box office.
Mark Cousins, however, thinks it's high time female directors past and present deserve to be better known and to have their work reach a wide audience – a sentiment that should be applauded.
But while his epic documentary (to watch every chapter would take a bum-numbing 14 hours) does a decent job of introducing their names and projects to us, it tells us nothing of their lives or struggles behind the camera. Instead, Cousins says Women Make Film is designed to be a course in the art of film, as told through clips directed by females.
It sounds on paper like a decent idea, but I was wondering what the point was. To get a true cinematic education, a viewer surely needs a more rounded approach.
"Remarkable female film-makers"
Instead, I would have preferred insights into the women themselves. I'd sooner know more about what drove Wanda Jakubowska, rather than simply see images (albeit stunning ones) from The Last Stage, her film about Auschwitz, where she had been a prisoner just a year before; or learn about the conditions in which Iranian auteurs are forced to work to bring their visions to the big screen.
As is often the way with Cousins' projects, his efforts her are worthy but a bit dull. Ironically, for a documentary about a visual medium, there are far too many words here – we don't need to be told that a shot is moving from one angle to another, or that somebody is turning their heads because we can see it!
I want to like Women Make Film a lot more than I did. I'd also like to see a woman take another stab at the subject; with 14 hours at their disposal, I'm sure they'd be able to create something more vivid and enthralling, something the remarkable female film-makers at its heart most certainly deserve.
'Women Make Film: A New Road Movie Through Cinema' is released by BFI on 4-disc Blu-ray, £49.99