Early Women Filmmakers Collection (2017) – Review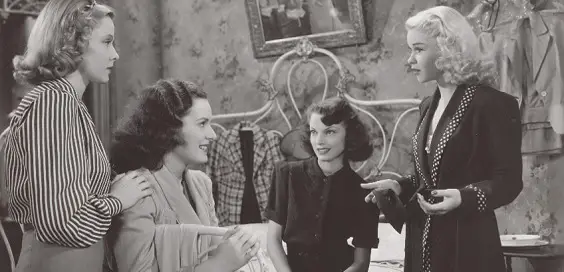 Directors: Mabel Normand, Alice Guy Blaché, Lois Weber, Dorothy Davenport, Germaine Dulac, Olga Preobrazhenskaya, Dorothy Arzner, Mary Ellen Bute
Certificate: 12
by Sarah Morgan
Mention early film pioneers and the names of DW Griffith and Cecil B De Mille immediately spring to mind. And rightly so, they did much to turn a fledgling art form into part of popular culture. But there is a group of women who have been forgotten but are just as important – at long last we're about to learn about them.
The BFI has always worked tirelessly to bring extraordinary and perhaps long forgotten aspects of film and TV to the public's attention, and it's doing it again via its latest box set.
Chances are that you have never heard of the likes of Alice Guy-Blache, Lois Weber and Mabel Normand, but they and the other women whose work features here deserve to be regarded alongside their far better known male counterparts.
"Impressive"
Guy-Blache was a French national who learnt her trade at home before she and her husband emigrated to the US, where she opened her own studio and, it's believed, worked on around 1,000 films. Several examples in the set prove just how innovative she was.
Weber was equally as impressive, while Normand really should be famous, and not just as a director. She was once engaged to Mack Sennett who, as you might be aware, was a key figure in early cinematic comedy.
Normand was a model before turning to acting. She was signed to Sennett's studio and proved to be a natural comedian; she worked with Charlie Chaplin, even mentoring him and directing him at the start of his film career. She was also Roscoe 'Fatty' Arbuckle's most renowned screen partner and worked with Stan Laurel.
"Heroines of the screen"
Why she has been largely forgotten now is shameful, particularly after seeing her body of work.
But there are lots of stories such as this. The special features reveal that just as women proved themselves the equal of men – or more than equal in plenty of cases – they were shot down, pushed aside or simply denied an opportunity to work.
This box set helps us reassess and reappraise these heroines of the screen via 10 hours of films, plus a collection of short documentaries, stills gallery and fresh scores for several of the movies.
There's also a 44-page booklet containing various essays about the trio already mentioned, as well as the likes of Dorothy Davenport, Germaine Dulac, Olga Preobrazhenskaya, Marie-Louise Iribe, Dorothy Arzner and Mary Ellen Bute.
Early Women Filmmakers Collection (4 Bluray Set) is released by BFI, £44.99