I'm Just A Teenage Punchbag by Jackie Clune – Review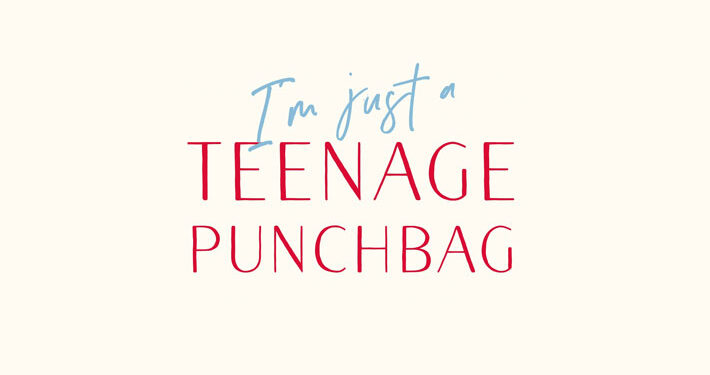 By Helen Johnston
There will be some (but probably not many) mothers who have wonderful teenage children bringing joy and harmony to the family home in a multitude of happy ways. This book is not for those mums.
This book is for the mothers who sometimes look at their teenage kids and wonder where they went so horribly wrong. Who are these selfish, angry, untidy young people who treat them like an unpaid servant?
These mums are the ones who will be laughing and crying in recognition at this brutal account of what it means to wake up one day as a middle-aged, menopausal mother and realise that you've become invisible.
This debut novel from actress Jackie Clune introduces us to Ciara, who is screaming silently for help as her teenage trio and boring husband drive her slowly mad with misery. Throw in the fact that she is still grieving for her own mother and you might think you were in for a thoroughly depressing read.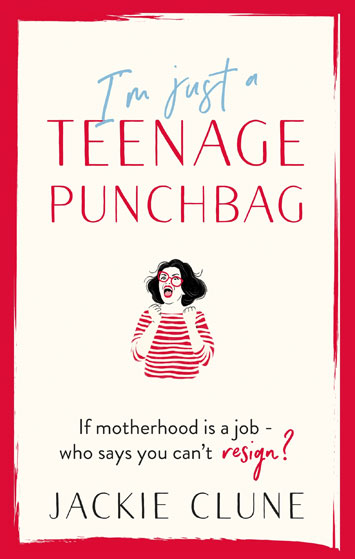 Far from it. This is a refreshing, funny, and poignant look at how one woman comes to realise that motherhood is not the fulfilling role she hoped it would be.
"An unlikely heroine"
Ciara find herself writing down in a private blog all those monologues she has in her head about her family's annoying habits. She spares no details about the contempt 15-year-old Amelie shows her, and how her twin 13-year-old boys are too busy fighting to care what their mum is doing.
She spills out all her true feelings about her beige hubby Martin and their non-existent sex life, and a depressing neighbour she nicknames Debbie Downer. Ciara has no intention of publishing these blog posts until one night she gets drunk, and accidentally does.
Suddenly the charade of playing happy families ends and Ciara has to confront her hurt and angry husband and children, as well as Debbie Downer, who helpfully shares the blog with all the other mums in their circle.
It's time for something life-changing to happen so Ciara sets off to New York alone, to fulfil her mother's dying wish to have her ashes scattered from the top of the Empire State Building. Her new-found freedom both excites and terrifies Ciara as she navigates her way through a new friendship and ultimately makes a decision about her future.
Ciara is easy to relate to. She is as critical of herself as she is of her family and comes to accept that her teenagers are just doing what teenagers do. I laughed with her, I got cross on her behalf, and I shed a tear for her. She's an unlikely heroine for our time and an antidote to all the yummy mummy books and blogs out there.
'I'm Just A Teenage Punchbag' by Jackie Clune is published by Hodder & Stoughton, £14.99 hardback & ebook