What a Crazy World (1963) – Film Review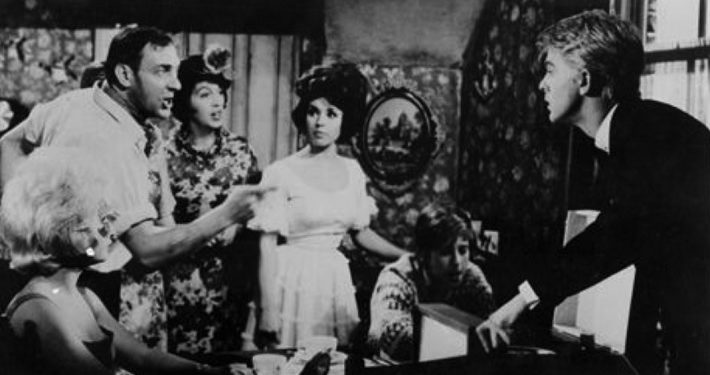 Director: Michael Carreras
Cast: Joe Brown, Harry H. Corbett, Susan Maughan
Certificate: 12
by Sarah Morgan
Here's a quick quiz question for you – which film started life as a song, was turned into a stage musical and then transformed into a movie?
The answer is What a Crazy World, a great if largely forgotten pop music film released in 1963.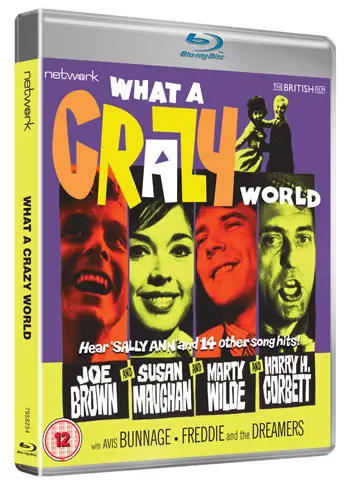 Back then, the likes of Tommy Steele and Cliff Richard were the kings of the genre. Their efforts look tame now, but What a Crazy World – despite having such a terrible title – is a whole lot grittier and down to earth than the likes of Summer Holiday and It's All Happening.
"Gritty depiction"
The background to the movie is almost as intriguing as the finished product itself. Alan Klein (not the similarly named Allen Klein, who later managed The Beatles) wrote the song 'What a Crazy World We're Living In', which became the inspiration for a stage play performed by Joan Littlewood's influential Theatre Workshop. That in turn was expanded for the big screen by director Michael Carreras, who practically grew up at Hammer Studios – his father James was one of its founders.
The result is a surprisingly gritty depiction of disaffected teens looking for kicks and thrills in London's East End. Klein himself has a supporting role as a sidekick to Herbie, a tough lad from a family of petty criminals, played by Marty Wilde.
Wilde was then a hugely popular singer, but here he's playing very much against type as a teenage thug – he was already a married father of two by the time the film was released.
Joe Brown co-stars as Herbie's best pal Alf. His home life is miserable; his dad (Theatre Workshop alumnus Harry H Corbett) is constantly bullying him about getting a job, while a lack of funds means his relationship with the girl he loves has hit the rocks.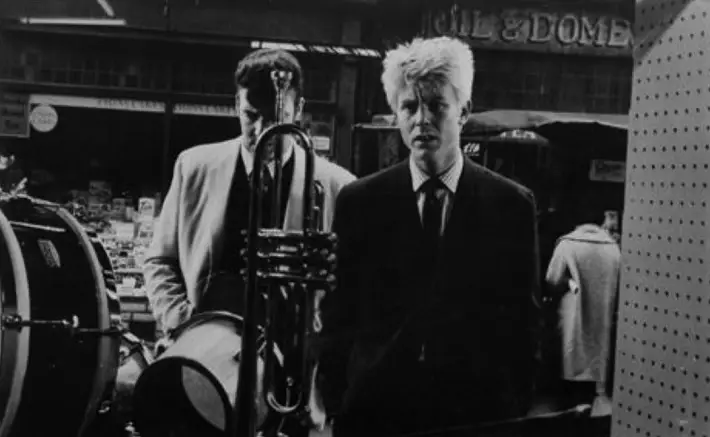 "Generational tensions"
However, Alf turns his personal issues into the basis for a song that might just make it to the top of the charts…
It may sound cheesy on the page, but the depictions of working class life and generational tensions are far from jolly.
Brown and Wilde – both then under the wing of the legendary if controversial impresario Larry Parnes – deliver perhaps the best performances of their short but sweet acting careers. There's also a chance to see Corbett burst into song; Freddie and the Dreamers even pop up to lighten the mood.
Fans of 1960s music will find plenty to keep them happy, while Hammer enthusiasts may also find it an intriguing footnote – with Carreras behind the camera, producer Aida Young and character actor Michael Ripper all involved, it's an offering from the studio in all but name.
• Theatrical trailer
• Image gallery
What a Crazy World is released on Blu-ray by Network, £17.99