An Interview with Barbara Crampton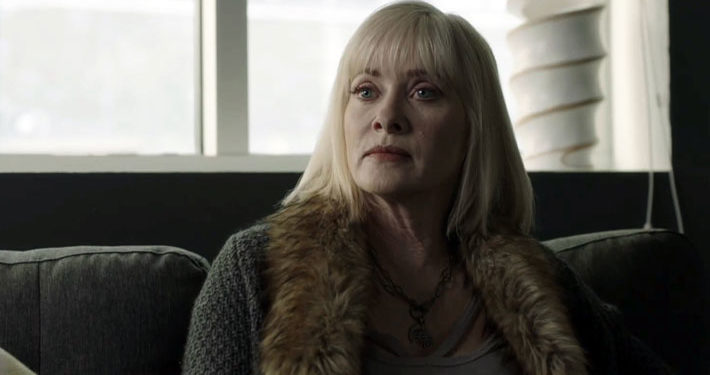 by Roger Crow / @RogerCrow
Actress Barbara Crampton has starred in a string of cult horror films, including Re-Animator, From Beyond, and You're Next. Here, she discusses her new movie Reborn, future projects and her extraordinary career…
What attracted you to the role of actress Lena in Reborn?
(Director) Julian Richards contacted me on the Friday and said: "Something's happened. We need a lead actress, so would you be able to read the script and let me know if you can be at work on Monday?'" So that's the fastest I've ever accepted a role. I read it and my impression was it felt like an eighties throwback. I felt 'That's kind of me.' The character's very much me anyway; an eighties movie actress who's looking for a bigger break, some expansion of her career, and she finds herself sort of floating through life because of something that happened in her past that she can't quite get beyond. The role felt like it was made for me. Within a few hours of reading the script, I packed up my car and drove down there.
How was it working with the rest of the cast and crew?
I knew that Michael Paré was in the film. We had worked together on Puppetmaster: The Littlest Reich, so I was friendly with him. Michael really helped me on this film, because I didn't have a lot of preparation, and we have a lot of scenes together. He and I talked at length about what the scene is about and what was the emotional value that we could get out of it. I was so grateful that I had an acting partner with the skills that Michael has. He really aided me a lot in my characterisation. Rae Dawn Chong was one of my favourite movie actresses. It was kind of a no-brainer. And Brian Yuzna was one of our producers, and he was a producer on Re-Animator. I knew so many of the people involved. It felt like a family to me, and one that I could jump in at the last minute.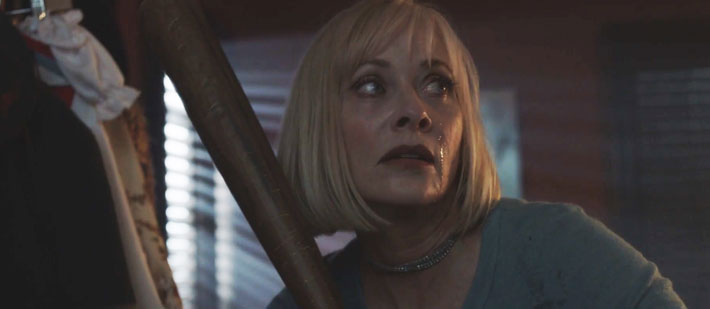 "Great instincts"
Your co-star Kayleigh Gilbert is a face to watch for the future.
She's great. She has such a forceful energy. Great instincts, and she really worked hard on her part. Her acting coach was with her for a lot of her bigger scenes, just helping her get into the moment and into the role. Acting opposite her was like a dream. It was just so believable and really into her part in an emotional way. I loved working with her.
Was there a piece of acting advice you gave her as Lena would give her troubled character, Tess?
I didn't really have to give her any advice. She was amazing. There was nothing I had to tell her or speak to her about. She's a very serious, very deep actress. I'm sure she's going to get a lot more work when the quarantine lifts.
Let's go back a few years. How was it working with Brian DePalma on Body Double?
I wish I had had more time with Brian. I had more scenes in that movie initially, and the night before I showed up for that one scene I'm in, the two other dialogue scenes had been cut. They said: 'So you're only going to have this one scene. Do you want to come in for it?' And I felt, well, it's Brian DePalma. I should. So I'm grateful that I had that one scene. It was pretty minimal (laughs). I was blessed and grateful just to have one scene with him. We did that scene pretty much all day. Hours and hours. That's the luxury of a bigger budget movie. I found him to be very gracious, kind and full of good humour.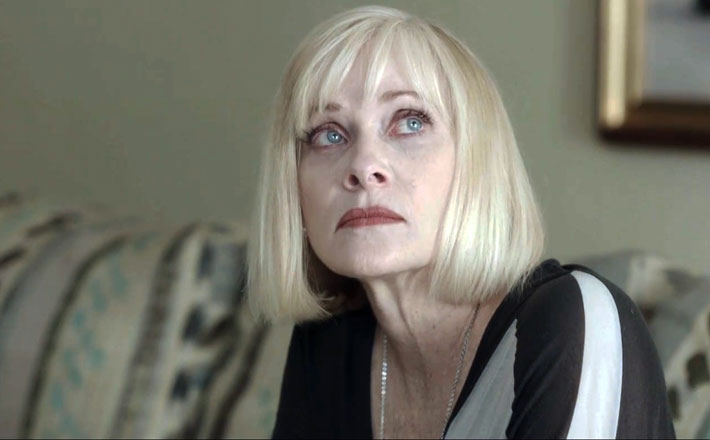 "Energy and dynamism"
Re-Animator and From Beyond are two of my favourite films. What was it like working with the late, great director Stuart Gordon?
Well Stuart gave me my career; he gave me my start. I started out in the theatre, and he also had the Organic Theatre Company in Chicago. Jeffrey Combs also came from the theatre, so when we worked on Re-Animator, we rehearsed for three or four weeks before we even started filming. And I was the new actress at the time, and I didn't realise that not everybody did that. I thought: 'Oh, this is what everybody does on a movie set. They rehearse'. Well I haven't had that experience since. I do think that's one of the things that made that movie as good as it is. Stuart had this kind of operatic style, which came from working in the theatre for so long. He brought an energy and a dynamism to his early films that was really unprecedented at the time. Coupled with a performer, especially like Jeffrey, that carried the film through and really worked for the whole project. I feel blessed looking at all of Stuart's work, and I was a big part of his troupe of actors. I would also say that he pushed me in ways that other directors haven't. He was a really hands-on director. Really got in there… into the meat of the character with you. He was very demanding, in a good way, about wanting your best performance.
Have you got any projects you'd like to film while in lockdown?
I have somebody that I've worked with in the past. I had a chat with him the other days about something we could possibly film on Skype or on Zoom right now. But I'm also in post (production) on a film that I've just completed right before the lockdown. February 29th was our last day of filming on a film called Jacob's Wife. It's a film that I've been nurturing for about four years as a producer, and I'm also acting in it. I'm so busy with Zoom parties and Twitter watch parties; Tweeting along with old movies that I've been in. I did a movie over the summer in Norway called The Colour of Madness. We'll be hearing more about that coming up. I was a producer on the new remimagining of Castle Freak, and I filmed that this last summer in Albania. I'm used to travelling for work and getting on planes and going places. Like everyone it's been a little hard for us just to go from our bedrooms to the kitchen to the pharmacy to the grocery store and back.
'Reborn' will be available on Digital Download from 4th May and DVD from 11th May