Pretending by Holly Bourne – Review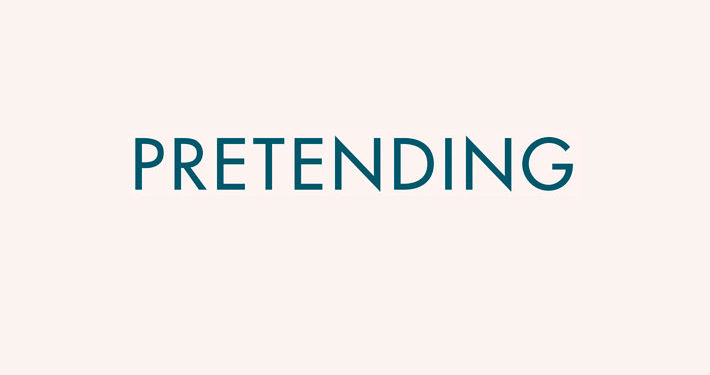 By Emma Stamp
The opening line of Holly Bourne's latest novel is 'I hate men' – and while this is something most women have said at least once, the subject matter of Pretending focuses on things many women face but do not always know how to discuss.
The book centres around April and her relationship with men since she was raped in a previous abusive relationship and how she still wishes to find love. Bourne portrays April's internal battle with men since her traumatic experience, and how she has struggled to deal with this on her own, incredibly skilfully.
Of course, this is not an easy subject to write about in an engaging way, and the book continues with the raw, honest thoughts many women have but keep bottled up in relation to dating.
April lives with her housemate Megan in London. She works at a charity where each day she is exposed to emails from other women who have been abused. April creates an alter ego called Gretel to help overcome her fears of dating. Gretel is the opposite of April and seems like every man's dream girl – or so April thinks.
"Self-discovery and healing"
Traumatic issues are covered, which can make it a difficult read sometimes, but Bourne has a sensitive touch when needed. Pretending explores how rape is seen in so many lights, and how differently it can affect people, specifically in relation to dating and trusting men.
The author highlights the intertwining of rape and sexuality but how they remain very separate: 'What's strange about your sexuality after being raped is that it changes nothing and yet it changes everything'. Lines like this resonate long after you've closed the final page.
April's journey of self-discovery and healing cannot fail to strike a chord and it will definitely make you laugh and cry – but most importantly, it will make you think. Pretending examines the world of online dating, the vulnerability it exposes when someone puts themselves out there, the subject of rape and new beginnings.
I have already recommended this book to many friends – and I have no issue in doing the same here.
'Pretending' by Holly Bourne is published by Hodder & Stoughton, £14.99 hardback