The Wretched (2019) – Film Review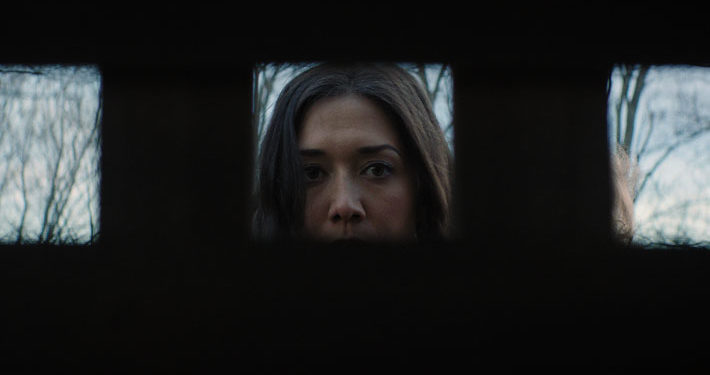 Directors: Brett and Drew Pierce
Cast: John-Paul Howard, Piper Curda, Jamison Jones
Certificate: 15
by Roger Crow / @RogerCrow
Contrary to what the title suggests, The Wretched is anything but.
It's a creepy little chiller which slots together like a piece of flat pack furniture. Tab A dovetails with Slot B. The cast, including John-Paul Howard, Piper Curda and Jamison Jones are efficient and don't carry loads of baggage, and the effects are suitably… well, effective.
The plot is also simple: a defiant teenage lad, coping with his parent's pending divorce, clashes with an ancient witch, who is living beneath the skin of and posing as the woman next door. Yes, that old one.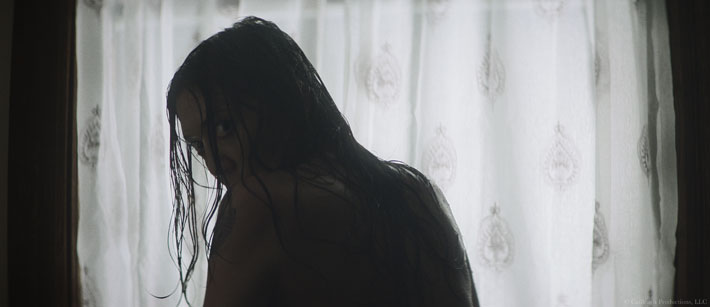 "Keep you hooked"
While the whole thing is expertly crafted, I wanted more from the slick production. It ticks over, but there was nothing super original about it. Maybe it's the fact I've been watching horror films for many decades that this feels so by-the-numbers.
I didn't really care about the likeable characters. Parts felt like Jaws 2; fresh-faced teens and their shenanigans at a coastal resort don't really generate many thrills. But if you're new to the horror genre, there's just enough shocks to keep you hooked.
At 95 minutes it's just the right length, but I could have done without that final scene which sets up a potential sequel.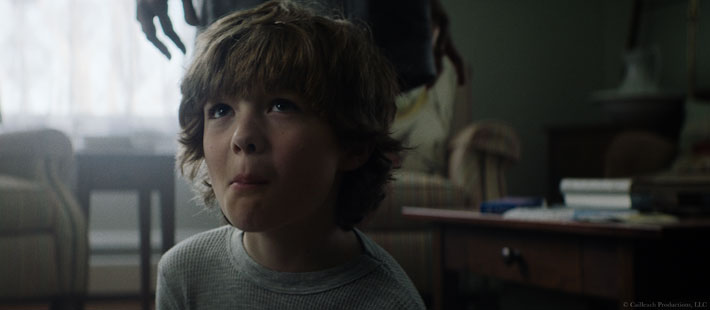 "Good watch"
It's inevitable that directors the Pierce brothers might want to come back with a chapter two, but while this chiller in the Blumhouse mould yearns for the money-spinning success of The Conjuring movies, it just feels a bit redundant.
And while that score is pretty good, there's just too much of it. Telling viewers what to think at all times tends to annoy rather than inform. Less is often more, as any tension boils away when the viewer is told what to feel.
So a good watch that ticks many boxes, but veteran horror fans may be a tad bored after that shocking opener.
The Wretched is released on digital on 8th May courtesy of Vertigo Releasing, and will be available on the following platforms: Apple TV, Amazon, Sky Store, Virgin, Google Play, Playstation Store, Microsoft