Groov-e Wireless Car Mount – Review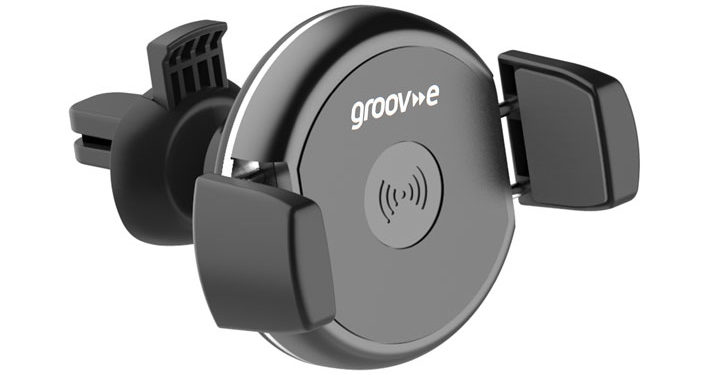 Groov-e Wireless Car Mount
Review
by Ryan Madin
Price: £29.99
Overview: A secure, easy to use phone holster that will keep your devices fully charged while you are on the go.
What Groov-e Say:
An in-car holder with wireless charging and auto-grip.
Features:
The Groov-e Wireless Car mount comes with two mounting options for your car; a windscreen suction cup and an air vent clip, giving you options to suit the design of your vehicle. This also features 360 degree rotation, in both portrait and landscape mode. The infrared sensor detects your device and opens the auto grip, enabling you to mount your phone with one hand, with it closing to fit the size of the device. It is compatible with modern wireless charging devices so that you can mount your device and ensure that it's always charging when you are on the move.
"Tidy and secure"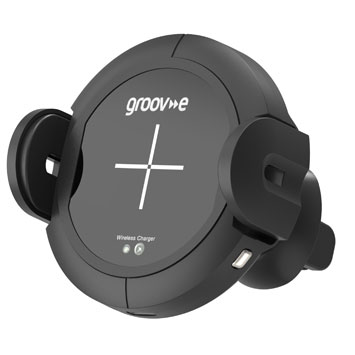 My Experience:
Straight out of the box the Wireless mount is easy to assemble. Both mounting options clip right in, and the device plugs into a USB port in your car. You then just hold your phone up to the grips and they open automatically, closing once your phone is in position.
I have really got on with this device. I wasn't sure I would, thinking it might be a faff every time I got in my car, but its not. It's simple to use, tidy, secure and keeps everything out of the way. I like that my phone is safely held, out of the cup holder or my pocket. It's great to know that every time I drive anywhere, my phone is getting a little charge, meaning it's always full. The device is super-secure in both mounting options and I haven't had any falls or drops from it, even when hitting speed bumps or pot holes. The charging is smooth and fairly quick and I've had no issues.
The Verdict:
I think the Groov-e Wireless Car Mount should be the go-to choice for anyone looking for any sort of phone holster. If you have a modern phone with wireless charging, it's a really easy to use system to keep your devices secure and charged while driving.
Groov-e Wireless Car Mount with Charging & Auto Grip is £29.99 from groov-e.co.uk.