Port and the Storm: The History of Port Wine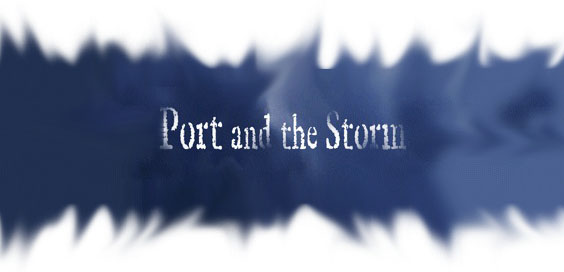 By Paul Howard
Port is made in Portugal's northeastern Douro Valley. The key to Port is in its fortification and subsequent maturation into a variety of styles. It is named after Oporto, where the river Douro meets the Atlantic. This is where Port usually ships from, but its vineyards lie some fifty miles upriver in a dramatic and inhospitable landscape of precipitous hills, thin soils and extreme summer heat. Ninety percent of the land has a gradient steeper than one in three, so vineyards were created in narrow terraces hacked out by hand over a period of more than 300 years. It's a process only recently augmented by dynamite and bulldozer. These terraces have turned the Douro into a giant staircase and also a World Heritage Site.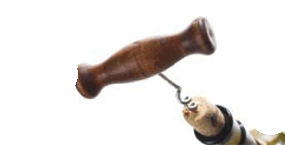 Port is living British colonial history and is steeped in tradition. Because of almost constant Anglo-French antagonism, Britain turned to Portugal as a staunch ally to slake its thirst for heavy and sweet red wines. In 1678, the English discover a monastery that was fortifying red wine with Brandy. This makes the wines richer and more robust to withstand long sea journeys. Eventually, this 'blackstrap' becomes Port.
Port is the oldest geographically demarcated wine region in the world. In 1756, laws are introduced to protect the wine from adulteration and fraud. By then, merchants control the trade and are investing in vineyards (known as quintas). It's a situation that remains to this day. Many of these shippers are British and Port is perhaps the quintessential Englishman's drink. Merchants also come from other seafaring nations including Portugal, Holland, Spain, Germany and Norway. Between them they have created a range of styles to suit the palates of various export markets. There really is something for everyone.
"Fortification leaves the wine sweet and raises the alcohol level"
Port is usually a blend, of grape varieties, of vineyards and of vintages, that creates a consistent house style. There are eighty authorised grape varieties, many of which are Portuguese natives. The top five red grapes are tinta barroca, touriga naçional, touriga franca, tinta cão and tinta roriz.
Given the steep and narrow terraces, most grapes are hand-picked. Until the 1960s all grapes are trodden by human feet in shallow stone troughs called lagares. Since then, mechanisation and electricity have gradually taken over. But laborious foot-treading is still used to create the best Ports. This is the optimal way to extract colour and tannin from the grapes.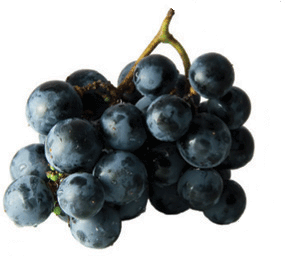 Fermentation starts spontaneously, so producing alcohol. However, this is deliberately stopped after only 24-36 hours by the addition of 77% pure grape spirit. This fortification leaves the wine sweet and raises the alcohol level to around 20%. This is young Port; fiery, tannic and completely undrinkable. It's a wine that will need to be tamed by long maturation. To avoid the heat, the wine is taken downriver to the shippers lodges at Vila Nova de Gaia, a town facing Oporto. The cooler and more humid conditions there allow time and transformation. The choice made between ageing the wine in either glass bottles or old wooden casks will fundamentally affect the style and price. So let's take a look at some of the main types of Port available.
"Style depends on time spent in the wood and initial quality of the wine"
The vast majority of Port produced is Ruby Port. This is a youthful and fiery red port that is relatively inexpensive, simple and made for immediate drinking. These are blended non-vintage wines that are matured in a variety of old wooden casks, cement tanks and stainless steel for about three years before being filtered and bottled. They usually carry a shippers or supermarket brand name and will not develop any further. A far superior version to look for is Premium Ruby Port. Here, a proportion of older wine is added to the young wine. These offer deeper colour, more complexity and depth and are usually labelled as 'Reserve'. They are a far more satisfying and interesting drink for little extra outlay.
While it is often said that the first duty of Port is to be red, White Port follows a similar journey to the Ruby and Premium Ruby Port just described. Except that white grapes such as verdelho and malvasia are employed and the best are aged exclusively in wood for deeper colour and nutty flavours. They also come in a range of sweetnesses, from seco at around 17% (these taste off-dry), to the intensely sweet and viscous lágrima. White Port makes for a good apéritive or refreshing longer drinks when chilled with tonic.
So far, so relatively humble. Aged Tawny Port offers a step-change in quality. It's a red wine that has been aged in wooden casks for lengthy periods. Over time these wines gently oxidise, exchanging their red colour for deepening shades of amber-brown. The style depends on the time spent in the wood and the initial quality of the wine used. Expect nuts, dry fruits and citrus flavours with a satisfying smoothness.
"Only outstanding years are 'declared' by the producer"
As they age (the allowed indicated ages are 10, 20, 30 and over 40 years) they get more delicate, rarer and more expensive. The age shown is only an average approximation as the wine is a blend of older and younger wines. Look out also for Colheita (pronounced col-yate-ta), essentially this is a specialised Tawny, made from a single year and the label will carry the date of the harvest and the date of the bottling. Finally, beware of so-called 'Fine Tawny', a cheap wine that is either a mix of young Ruby and White Port or is a Ruby port subjected to heat to accelerate ageing. They will show no age indication on the label and not much interest in the glass either.
Vintage Port is the most expensive style of red Port and the one that commands all the attention, being the Shipper's flagship wine. These are the pinnacle of quality, can age for over a century and account for less than 1% of all Port made. These are made solely from the best grapes of a single harvest, hence the vintage date. Given that each harvest is unique and dependent on the growing season, only outstanding years are 'declared' by the producer. Even then, a declaration is only made if the producer is confident that there is market demand. This is because stocks of Vintage Port from previous declarations will still be maturing.
"If filtered they can be enjoyed without decanting"
Declarations occur perhaps three times in a decade. Some great vintages were not declared because of insufficient demand. Vintage Port maturation is completely different, being bottled from wood at only two years old. It therefore matures very slowly in bottle over decades, throwing a large sediment and must therefore be decanted. Rarely released before their tenth year, most are designed to go on maturing and can be drunk from around their twentieth year. These long-lived fine wines reward the patient and the wealthy with unsurpassed elegance and finesse.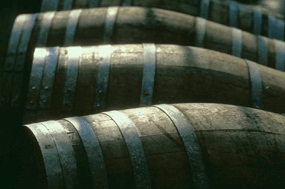 How then to convey some of the excellence of a Vintage Port without all the wait and the expense? Late Bottled Vintage (LBV) was created for that and does what it says on the tin. It's a wine made from a single harvest year but bottled much later than Vintage Port, typically at age six rather than at age two. Because of the extra years in wood they are ready to drink earlier, having already thrown most of their sediment in cask. Furthermore, if filtered they can be enjoyed without decanting. However, the best LBVs to look out for are not filtered and will also be given another three years aging in bottle, so these get nearer to true Vintage Port in expression.
"The proof is in the glass"
Still with me? Then onto Single Quinta Vintage (SQV), the final style featured in this article. SQVs are red ports made from the grapes of a single harvest but unlike Vintage Port only use those the grapes grown on a single estate. These wines are designed to spotlight a shippers' best estate and are made in good rather than outstanding years, so they are usually less expensive than Vintage Port.
In all other respects they are made and matured just like Vintage Port, can develop for many years and will need decanting. These wines are usually not released until considered ready to drink. In short, SQV offers the essence of Vintage Port but from lesser years, though the best examples will rival full Vintage Port in quality but at more affordable prices.
This article can only attempt a short description of one of the world's great wines and cover some of the main styles made. The proof is in the glass, so here are six excellent examples designed to show that there is a Port style to suit everyone. Just remember, Port is for life, not just for Christmas.