Raw Force (1982) – Film Review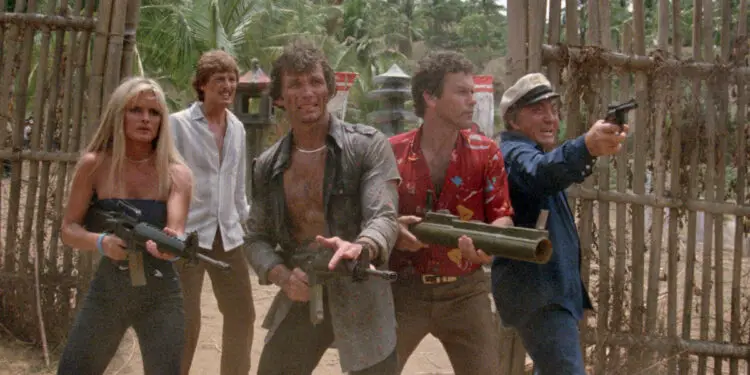 Director: Edward Murphy
Cast: Cameron Mitchell, Vic Diaz, Hope Holiday
Certificate: 18
By @Roger Crow
Described as "A crazy, over-the-top mix of martial arts and horror," Raw Force looks like a mix of Enter the Dragon, Magnum PI, and a Carry On movie.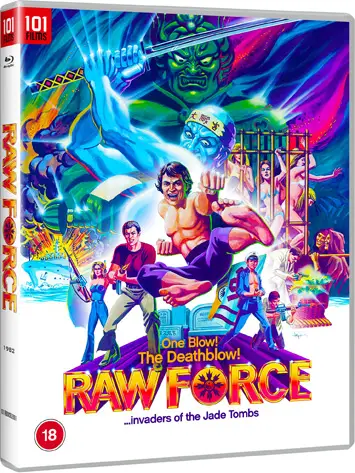 It mostly takes place en route to Warrior's Island, burial ground of disgraced martial arts masters. When the Burbank Kung Fu Club travels to this mysterious region, they soon find themselves facing the bloodthirsty vengeance of flesh-ripping, kung fu fighting zombies, gun-toting white slave traders and a band of strange monks, who may be the only key to explaining the madness.
"Lopsided moustache"
The script is laughable, and often not in a good way. A besuited villain with a lopsided moustache who looks like Vic Reeves is pure comedy.
"Thish ish ridiculoush!" he says at one point, and he's not wrong.
At least some of the fight scenes are good, partly thanks to a Bruce Lee wannabe. Sadly most are dreadful.
It's just the sort of grindhouse offering that Quentin Tarantino would have used for inspiration. On the plus side the re-release looks great in HD.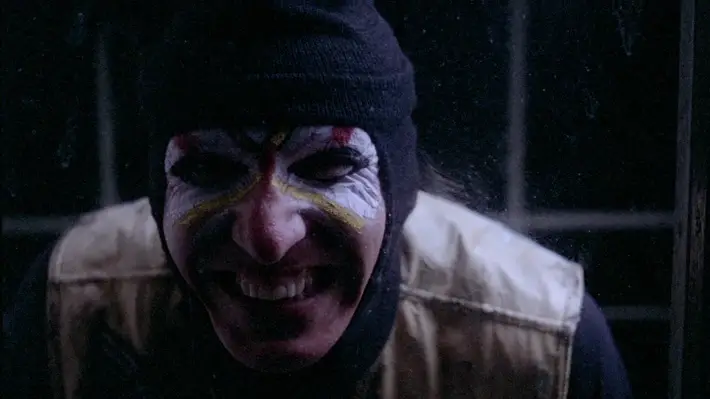 "Cult following"
Obviously the budget wasn't big enough to stretch to a clothes budget for some of the actresses. I'm not surprised it has a cult following. Some of the characters have to be seen to be believed, including a pale, semi-bald bar tender who smashes a block of ice with his head.
Going in cold it's easy to dismiss it, but like Showgirls, White Fire, or The Greasy Strangler, I can see it being a perfect party film, if such things are ever allowed again in these strange times.
Special Features:
• NEW: Commentary with David Flint and Adrian Smith
• Destination Warriors Island: The Making of Raw Force, with director Ed Murphy and cinematographer Frank Johnson
• Audio interview with finishing editor Jim Wynorski
• Original Theatrical Trailer
• Deleted Scenes
Raw Force is released on Blu-ray by 101 Films, £12