Tough indie rock from South Yorkshire, doing it their way…
YOUR NAME: Jack Constantine.
BAND NAME: Intervene.
WHAT DO YOU DO? Frontman & singer.
HOW LONG HAVE YOU BEEN TOGETHER AS A BAND/PLAYING MUSIC? 4 years.
GIVE US 3 REASONS WHY WE SHOULD TRACK DOWN, LISTEN AND DISCOVER YOUR MUSIC?
We reckon we're up there with the best right now. There's a lot of music being released at the moment but there aren't many groups that have the same amount of passion and energy we have. We've just recorded a load of singles and started our own record label, so this is the beginning for us.
WHERE DO YOU SOUND BEST – FESTIVAL, CLUB, BEDROOM – OR SOMEWHERE ELSE?
Definitely in our practice room. We've had the same little room since we started, in a tiny village on the outskirts of Doncaster. It's where pretty much all of our songs have been written, and we're always trying to replicate how we sound in there when we're recording. The main room at The Leadmill is a close second though.
"You should be self-critical"
WHAT WAS YOUR FIRST…
RECORD? 'Island Head' EP By Inspiral Carpets – a few years later we supported Tom Hingley.
CD? (What's the Story) Morning Glory? by Oasis.
DOWNLOAD? Demon Days by Gorillaz – played to death on the bus ride to school.
SO, WHEN IT ALL GOES RIGHT AND YOU'VE GOT A HUGE QUEUE OF HANGERS-ON AND A RIDICULOUS MANSION, WHAT WILL BE YOUR BIGGEST INDULGENCE, MUSICAL OR OTHERWISE?
Apart from the obvious two, probably a massive shed full of classic motors from the 80s and 90s. Starting with that E34 BMW M5 that's featured in our new video.
SO, WHEN IT ALL GOES WRONG AND YOU'VE ACRIMONIOUSLY BROKEN UP CITING HUGE MUSICAL DIFFERENCES, WHAT DO YOU FALL BACK ON?
My dad's just built a shed at his that has a TV, a toilet and a beer pump. I have a spare key, so I'm not concerned.
CITE SOME INTER-BAND MUSICAL DIFFERENCES…
We all have similar influences and go to gigs together, but that goes out the window at most practices. We all have different ideas so we spend a lot of time deciding what's good. We definitely throw away more than we stick with, which causes a few arguments, but you should be self-critical. It's the right approach.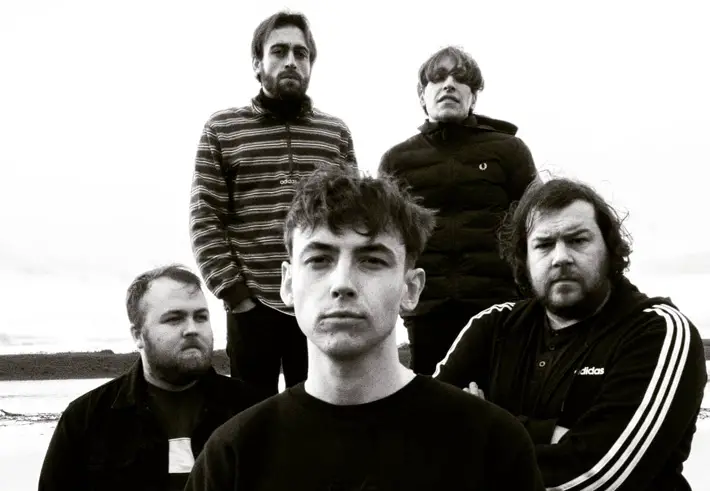 WHO ARE YORKSHIRE'S FINEST IN CULTURE, SPORT AND MUSIC?
Lesley Garrett, Jarvis Cocker and Chris Norman.
NAME YOUR SUPERGROUP – WHO'S PLAYING WHAT, WHO'S ON VOCALS AND WHO'S YOUR BEZ?
Clint Boon on keys, Mark Day on guitar, JJ Burnell on bass, Reni on drums, Mark E Smith and Lætitia Sadier can share vocals. I'll be Bez.
GO SEE THIS FILM: Dead Man's Shoes.
GO READ THIS BOOK: How I Escaped My Certain Fate by Stewart Lee.
GREAT LOST BAND/ARTIST: Television Personalities.
WOULDN'T BE CAUGHT DEAD SUPPORTING: Roy Chubby Brown.
LONDON, L.A OR LEEDS?: Are the pubs still shut in Leeds?
AND FINALLY… AS YOU LEAVE THE STAGE, WHAT ARE YOUR PARTING WORDS?
It's always, definitely, every time, "Need any help with the gear?"
For more info visit: facebook.com/interveneBAND