One, Two, Three (1961) – Film Review
Director: Billy Wilder
Cast: James Cagney, Horst Buchholz, Pamela Tiffin
Certificate: U
by Sarah Morgan
By 1961, Billy Wilder was a Hollywood megastar. While movie actors expect to become household names, it's less common for directors to suffer the same fate.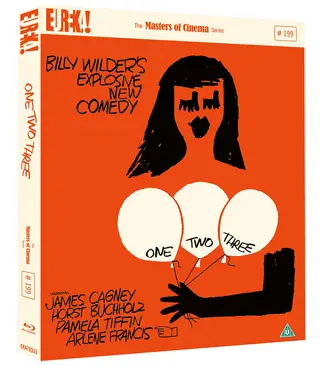 These days the likes of Steven Spielberg and Martin Scorsese could claim to be as well known as the stars they work with; in Wilder's day, there was John Ford and Alfred Hitchcock.
Wilder's reputation was built initially as a writer before Double Indemnity, Sunset Boulevard and The Seven Year Itch proved he was just as skilful as a director too. He scored massive back-to-back hits with Some Like It Hot and The Apartment at the turn of the 1960s, and it seemed that he could do no wrong. But then One, Two, Three came along.
"Frenetic"
It was a flop on its cinematic release and is regarded as a lesser Wilder production. It's certainly a curiosity piece, and perhaps the most frenetic of his works.
James Cagney – in his last starring role; he came out of retirement 20 years later for a cameo in Ragtime before giving up acting for good – plays brash, fast-talking Coca-Cola executive McNamara, who is running the West German end of the business from West Berlin.
He's trying to secure a potentially lucrative contract to supply the drink to the nations behind the Iron Curtain when his boss asks him to take his wayward teenage daughter under his wing.
McNamara isn't thrilled by the idea, although he realises he'll get a promotion if it goes well. The girl, Scarlett, is a wild child to say the least and shocks everyone by sneaking over the border into East Berlin, marrying a radical and falling pregnant.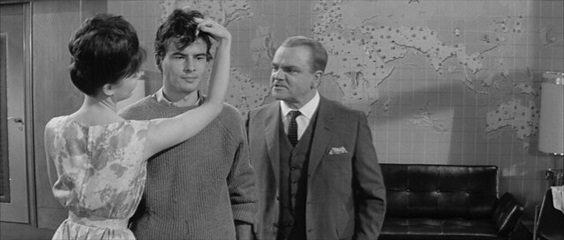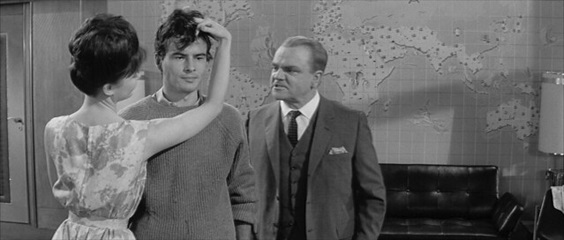 "Not enough sophisticated comedy"
McNamara then has to find a way to make his boss – who's on the next plane to West Germany – believe he's in control of the situation, setting in motion a bizarre and complicated series of events.
Cagney apparently didn't enjoy making the film, although it's fun spotting the references to his earlier, more iconic movies throughout.
There's a little too much shouting and not enough sophisticated comedy for my liking. Horst Buchholz, best known as one of the original Magnificent Seven, is just plain annoying, screaming his lines rather than speaking them – it's hard to imagine why Scarlett would be attracted to his communist sympathiser.
One, Two, Three is intriguing as a period piece and because it's a rare Wilder failure, but nothing more.
5/10
'One, Two, Three' is released on Blu-ray by Eureka