Lux Æterna (2019) – Film Review
Director: Gaspar Noé
Cast: Charlotte Gainsbourg, Beatrice Dalle, Abbey Lee
Certificate: 15
By Sarah Morgan
A glimpse at what happens when film-making goes wrong – as told by a director who revels in pushing his audience to their limits.
Lux Æterna has been described by some critics as a mockumentary, but if you're expecting something along the lines of This is Spinal Tap or Ricky Gervais' The Office, then you're going to get a shock.
"Mercifully short"
It may poke fun at life on-set by giving us an over-the-top rendition of a disastrous shoot, but there are no laughs here, just misery and discomfort, something we've come to expect from Argentinean-French writer-director Gaspard Noé.
My first experience of his work was the horror-thriller-danceathon Climax, which wowed the crowds at the Cannes Film Festival in 2018. I thought it was a brilliant, claustrophobic work, but have been largely repulsed by other entries on his CV since then.
The best thing about Lux Æterna is that it's mercifully short, although some might say that at 52 minutes, it's still a bit too long.
After an opening section featuring vintage footage supposedly showing witches getting up to mischief, it cuts to Beatrice Dalle (of Betty Blue fame) and Charlotte Gainsbourg playing fictional versions of themselves.
The pair are discussing Dalle's directorial debut, a film about witches; Gainsbourg, something of an icon in French cinema these days, is its main star and Dalle is pleased she's on board; her character is due to be burned at the stake and the women are waiting for the sets to be ready for them to shoot.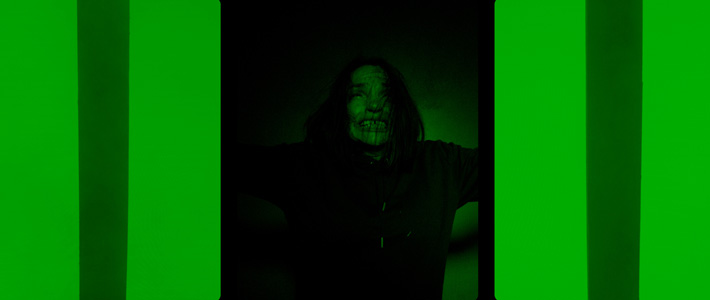 "Go beserk"
However, the veteran cinematographer hates Dalle and wants her removed from the project, something the producer seems happy to go along with, as long as he can find a way to do it legally. Gainsbourg, meanwhile, receives some disturbing information about her young daughter during a fraught telephone call home, which doesn't put her in the right frame of mind.
As the shoot gets under way, technical hitches take place, resulting in a vomit-inducing strobe-lighting effect, made even worse by a horrid ambient soundtrack with a thumping beat. No wonder all the cast and crew seemingly go berserk and/or have breakdowns.
Noé's most recent film, 2021's Vortex, is regarded as a return to form and his best work yet. Whether I have the mental strength to sit through it remains to be seen.
SPECIAL EDITION CONTENTS:
• High Definition Blu-ray (1080p) presentation
• Original lossless DTS-HD Master Audio 5.1 and PCM 2.0 stereo soundtracks
• Optional English subtitles (French dialogue)
• Optional English subtitles for the deaf and hard of hearing (all dialogue)
• Brand new audio commentary by author and critic Kat Ellinger
• Brand new visual essay on witchcraft in cinema by author and critic Miranda Corcoran
• Lux in Tenebris, a selection of photos from the set by camera operator, title designer and long-term Noé collaborator Tom Kan
• Theatrical trailers
• Image gallery
• Reversible sleeve featuring two choices of artwork
Lux Æterna is released on Blu-ray by Arrow, £24.99