King Knight (2021) – Film Review
Director: Richard Bates Jnr
Cast: Matthew Gray Gubler, Angela Sarafyan, Barbra Crampton
Certificate: 15
By Roger Crow
Thorn is the leader of a coven of new age witches. He's a likeable, privileged kind of guy with an eclectic bunch of friends, who decides to attend a school reunion.
Yes, like the sublime Grosse Pointe Blank, that setting is a chance to take stock and reflect on his past, present and future.
If quirky indie comedies are your thing, and when they work they are completely my cup of chai latte, then you may warm to King Knight.
It's well put together, the cast aren't bad, and though obviously made on a shoestring budget, it ticks over nicely.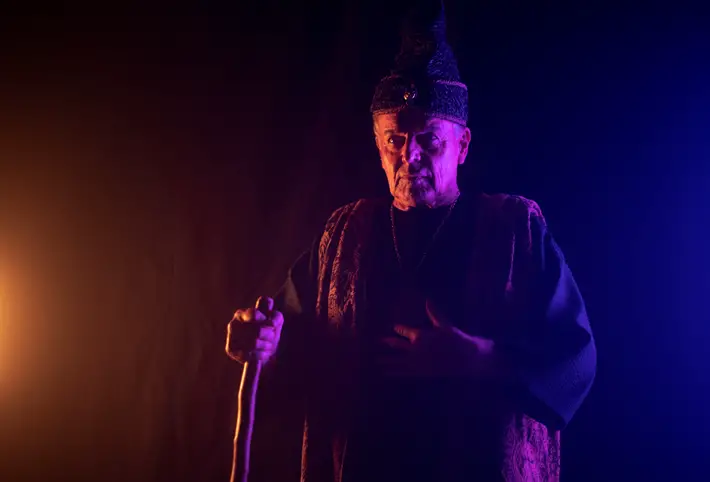 "Engaging distraction"
But unlike Napoleon Dynamite or the cream of Wes Anderson's work, it fails to leave a lasting impression.
The 81-minute run time is perfect, though as with many similar films, there's not really enough material to sustain a feature.
Any movie with scream queen Barbara Crampton is worth a look, but there's just not enough of her sadly.
The candle-jumping scene is mildly amusing, adhering to the rule that things out of scale are nearly always funny. (See the Stonehenge scene in This is Spinal Tap for further proof).
Give it at least one look and it should be an engaging distraction for a bit, but I'll give it a few months until this is relegated to the £2.99 section on iTunes' movie section.
King Knight will be released on UK digital download from 8th August