High-Rise (2015) – Film Review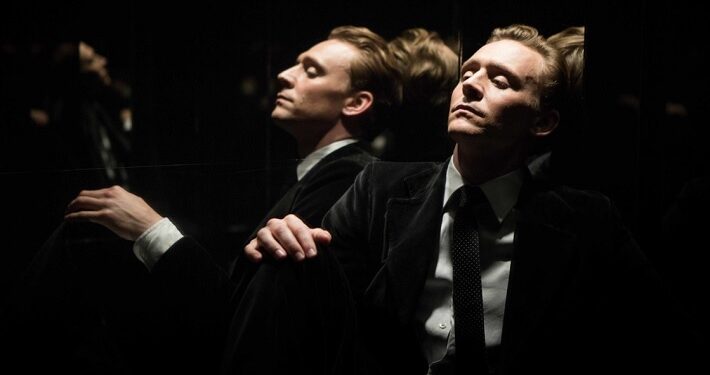 Director: Ben Wheatley
Cast: Tom Hiddleston, Jeremy Irons, Sienna Miller
Certificate:  18

by Jen Grimble
Since the dawn of cinema, dystopian realms and obscure futures have captivated directors. Compare the 1920's classic Metropolis with the 2015 remake Mad Max: Fury Road, two movies that explore similar themes, told with a 90-year time gap. The thing they have in common is the way they parallel the social norms of their time, no matter how wildly, by raising moral questions about the state of civilisation.
Director Ben Wheatley (Sightseers, Kill List) is not normally associated with science fiction. His previous work is hilariously eccentric, unashamedly brutal and always that little bit removed from convention. Yet with his latest project High-Rise, Wheatley ultimately produces his most social movie to date. Though it may not initially seem so, High-Rise is mainly concerned with human behaviour.
For the screenplay, Amy Jump, Wheatley's wife and work-partner, did what many have tried and failed to do before her, adapted JG Ballard's 1975 novel, a book many described as 'unfilmable'. Jump draws comparisons between the reality of modern life and the fantasy of the future, creating a hyper-contemporary story, set in the past.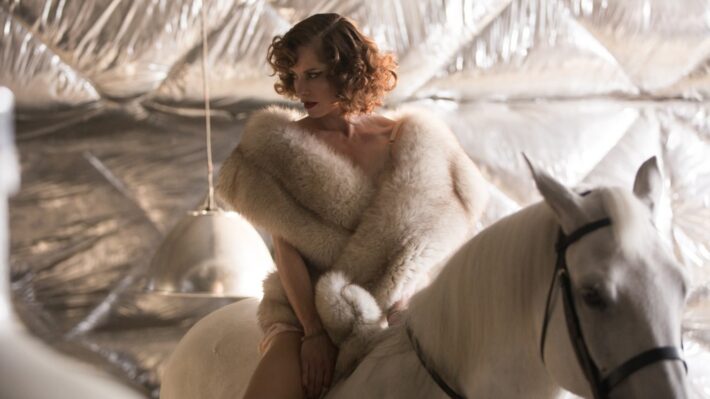 "Primal instincts"
We enter the film following the complete decline of a community living inside a luxury tower block. The interior is in disrepair and the remaining residents have turned to squalor. The film then cuts to three-months prior. Doctor Robert Laing (Tom Hiddleston) has just purchased a new apartment inside said tower block, a place that boasts all the mod-cons necessary for a thriving society.
Business meetings and late-night parties show his life to be that of order and of chaos. Yet what Laing eventually begins to see is the vast difference between the lives of those on the upper floors and those below. The drastic variance between living conditions soon starts to damage the seemingly perfect lives of those in the high-rise. For escape and survival the residents turn to their most primal instincts.
High-Rise is ultimately a horror flick disguising itself as a work of science fiction, essentially cutting itself into two parts. In the first half we see normal social scenarios in a seemingly typical apartment block; people go to work, they shop, they engage in polite conversation with their neighbours. In the second part, barbarian imagery and post-apocalyptic themes shows how the community has fallen into anarchy.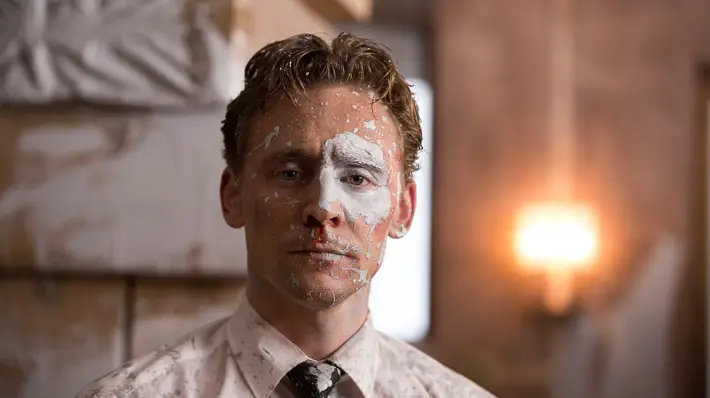 "No sentiment"
With an intense Psycho-esque soundtrack, aggressive imagery and heartless plot points, Wheatley shows how civilisation can deteriorate when essential rules are ignored. He isn't shy about putting this point across, referencing it repeatedly over the second half of the film. In some ways this is where the movie falls apart. Having said that, Wheatley finds his directorial voice in the moments when the drama is fast-paced and erratic, from unpredictable angles to sharp cuts; the camera moves in a way that reflects the behaviours of the characters it is filming. Like the project he has created, Wheatley is a director of two halves, one that is lacking and one that can produce cinematic gold.
There is something very animalistic about High-Rise; the plot, the way it's shot, even the acting. There is no sentiment and very little humour. It is primitive and uncensored, yet it holds a certain amount of moral weight, reflecting our modern social structures and the animosity between the super-wealthy and the extreme poor. High-Rise is a graphic, disturbing and colourful look at the social and economic structure of modern civilisation, the delegation of power and the instability of human self-control.
7/10