Hellraiser: Judgment (2018) – Film Review
Director: Gary Tunnicliffe
Cast: Damon Carney, Randy Wayne and Gary Tunnicliffe
Certificate: 18
by @Roger Crow
In September 1987, a mate and I used to go to the local cinema and watch whatever was new that week.
Clive Barker had already attracted a little buzz with his directorial debut, but nothing prepared me for the film that unfolded one Sunday night.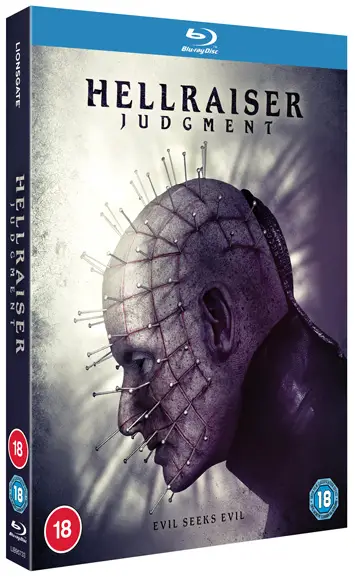 Hellraiser was more than just a gorefest. It was a like a gateway to another world, and the demonic Cenobites suddenly became the most impressive band of demonic bad guys in decades.
"Quite the experience"
Though the first sequel was a disjointed mess and the third was hit and miss, the potential that Hellraiser universe promised eventually went off the boil. But the sequels kept coming. Hellraiser: Hellworld even provided a launchpad for future Superman Henry Cavill.
In 1990, aspiring make-up artist and Hellraiser fan Gary Tunniclife invited me to look at some of his works in progress, and in the years that followed he wound up working on many of the Hellraiser sequels, like Hellworld.
Now Pinhead is back, care of writer/director and co-star Gary, and it's quite the experience.
It finds detective brothers Sean and David Carter on the hunt for a gruesome serial killer terrorising their city with a series of murders based on the Ten Commandments.
Joining forces with detective Christine Egerton, the trio dig into a maze of horror that draws them into Hell to confront Pinhead and his Cenobite sect.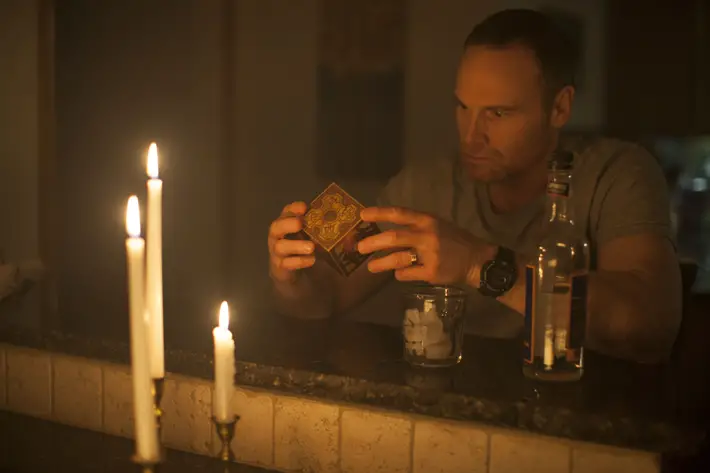 "Jet black comic relief"
Is it any good? Well the first few minutes are pretty stomach-churning, and there's a scene with a dog that has to be seen to be believed. But Hellraiser was always the saga that pushed the horror genre to its limits, and the latest chapter certainly does that. The Seven-style storyline gives it a familiar framework, and the make-up effects are pretty terrific.
It also looks great considering the relatively modest budget. Tunnicliffe's scarred alter ego the Auditor adds much needed jet black comic relief, and there are flashes of visionary genius here.
You'll need a very strong stomach to sit through it, but that's always been the case with the best Hellraiser movies. (There has been talk of a PG reboot of the original movie, which is a terrible idea). It might not be perfect, but for my money this is one of the best sequels of the franchise, and with the Auditor opening up different doorways for the future of the saga, I doubt this is the last we've seen of him or the ever enduring Cenobites.
Hellraiser: Judgment is on Digital now and Blu-ray/DVD 1st March