Hellraiser: Quartet of Torment (Box Set) – Review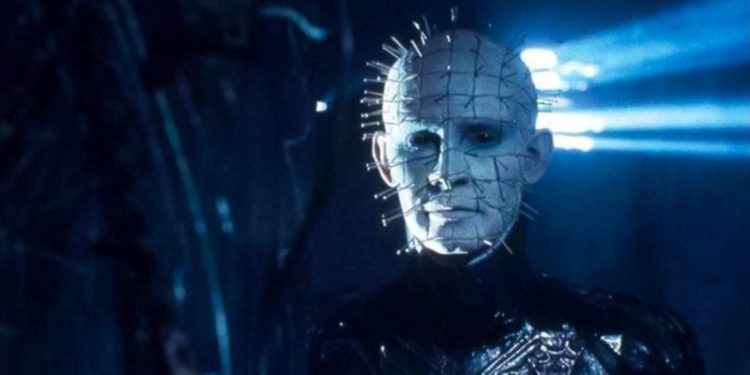 By Sarah Morgan
Here's a wee confession for you – despite being a long-term horror fan, I've never read any Clive Barker books or, until this Quartet of Torment dropped through my letterbox, seen any of the Hellraiser movies.
No doubt lovers of both – who are loyal, dedicated and many in number – will be wondering what I'd been doing with my life up until that moment. Well, the answer is mostly watching classic British genre movies from the 1950s and 1960s and, I'm afraid, this boxset didn't make me think I'd been wasting my time.
The release comes from Arrow Video, who always release wonderfully lavish products, but it probably won't create any new Barker followers. However, I've no doubt those already passionate about his work will lap it up; I get the feeling it's targeted at them rather than any possible converts.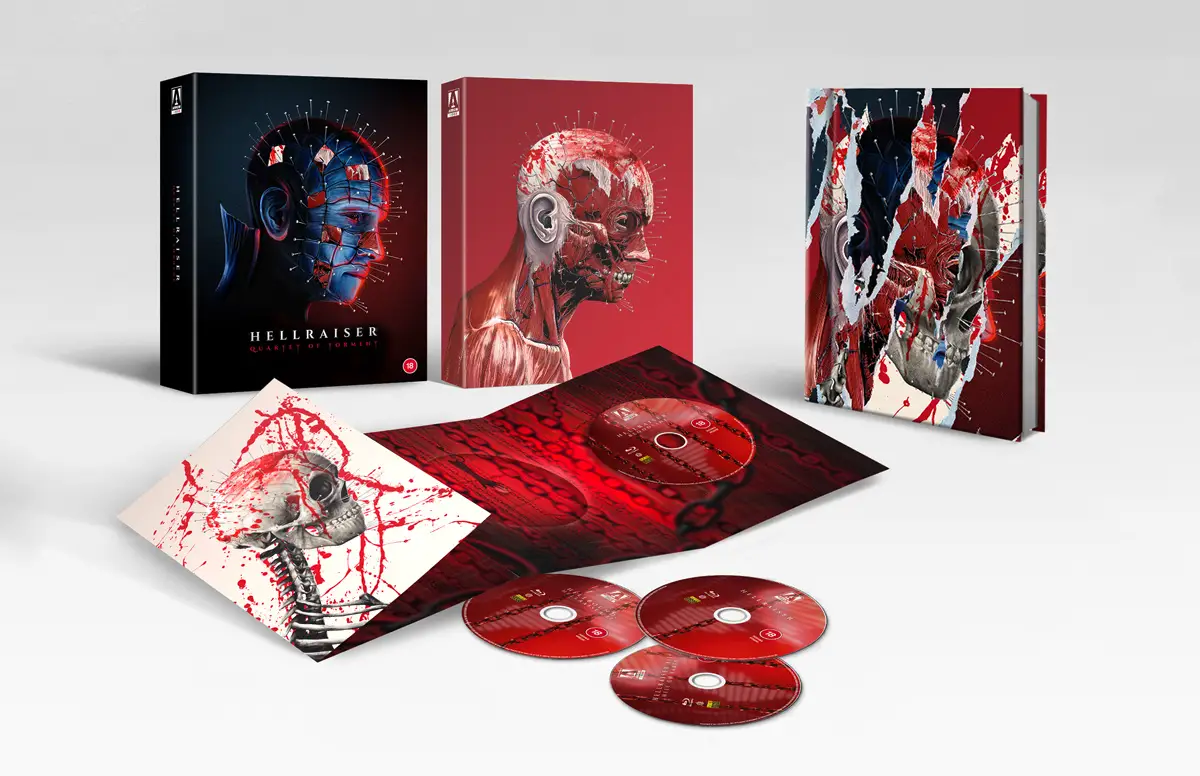 "A prequel and sequel"
Arrow has already released the first three films in the franchise as a boxset, but enthusiasts will want this because it also includes 1996's Hellraiser: Bloodline, which acts as both a prequel and sequel to its predecessors. Incredibly, seven more in the series have been made since then, but out of those, only the 2022 reboot has Barker's blessing.
Barker himself wrote and directed the first film, based on his novella The Hellbound Heart. It's a gory but otherwise fairly straightforward 1980s horror film which introduces viewers to the Cenobites, a demonic race led by Pinhead, played by Doug Bradley, who has become something of a genre icon in the 30-odd years since.
Bradley reprised his role in the next three films, beginning with Hellbound: Hellraiser II, which was released in 1988, a year after its predecessor.
Ashley Laurence also returns as Kirsty, the original movie's central character. Following her ordeal, she's been confined to a psychiatric hospital whose head doctor is, unfortunately, intent on unleashing the Cenobites. What a fool.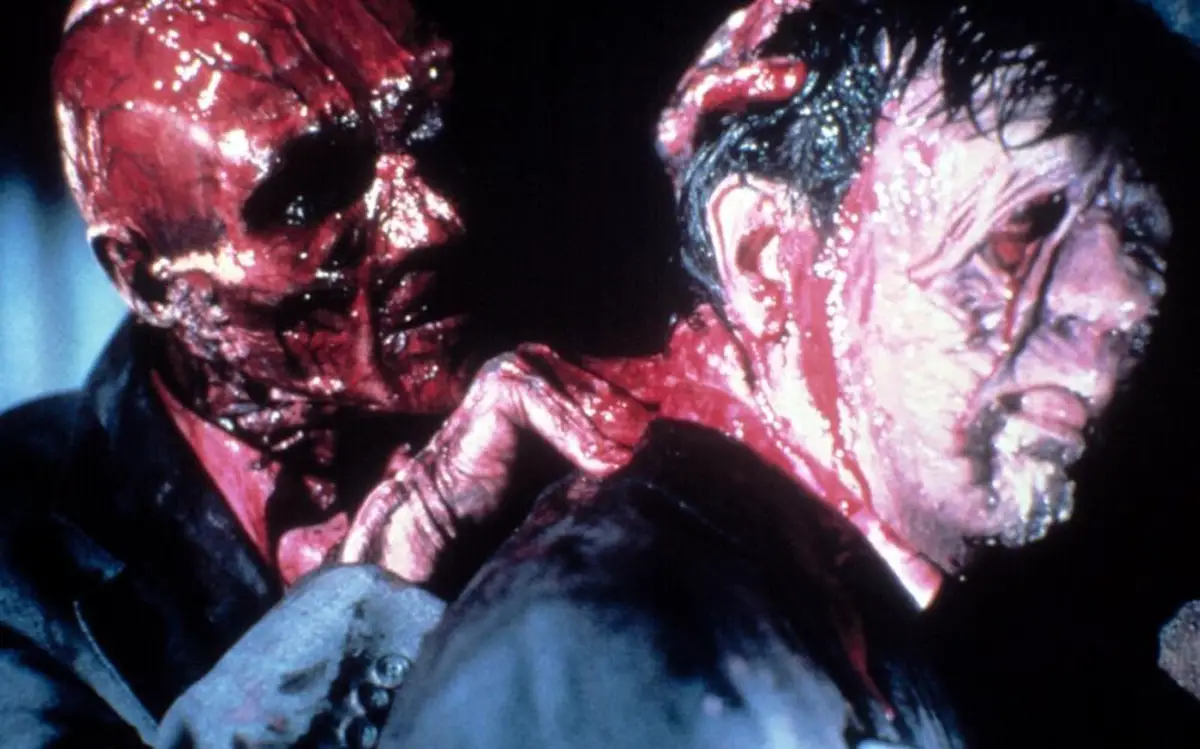 "Grisly stuff"
Once again, it's pretty grisly stuff and, despite the presence of Kenneth Cranham as the dastardly medic, it's all a bit tedious, although not as bad as its follow-up, 1992's Hellraiser: Hell on Earth.
This time, Pinhead is trapped in a sculpture, until a hedonistic nightclub owner sets him free. The fourth entry is marginally more interesting because it offers insights into the creation of the puzzle box that plays an important part in each film's plot; it's from there that the Cenobites can be released.
Sadly, the acting is mostly either mediocre or, frankly, terrible; the standard is largely on a par with an American soap opera. Indeed, many of the later films' casts look as if their lead actors cut their teeth on The Bold and the Beautiful or Sunset Beach.
Thankfully, the special features – of which there are many – are far more interesting than the movies themselves, and take a deep dive into not only Barker's work, but also some aspects of modern culture that may have inspired him.
FOUR DISC ULTRA HD LIMITED EDITION
Brand new and exclusive 4K restorations of Hellraiser films by Arrow Films
4K UHD Blu-ray presentations in Dolby Vision
Original lossless stereo audio plus DTS-HD MA 5.1 surround
Optional English subtitles for the deaf and hard of hearing
New audio commentaries by film critics and screenwriters
Power of Imagination: A 60-minute discussion about Hellraiser
Unboxing Hellraiser: A visual essay on the Lament Configuration
The Pursuit of Possibilities: Discussion on the queerness of Hellraiser
Flesh is a Trap: A visual essay on body horror in Hellraiser
Newly uncovered extended EPK interviews
Hell Was What They Wanted!: An 80-minute appreciation feature
That Rat-Slice Sound: Appreciation of the film's musical score
Unrated version of Hellraiser III: Hell on Earth
Newly uncovered workprint version of Hellraiser: Bloodline
The Beauty of Suffering: A featurette on the Cenobites
Archive commentaries and featurettes
Limited edition packaging with newly commissioned artwork
200-page hardbound collectors book
Hellraiser: Quartet of Torment is released on 4K UHD and Blu-ray by Arrow.