Nightbreed (1990) – Film Review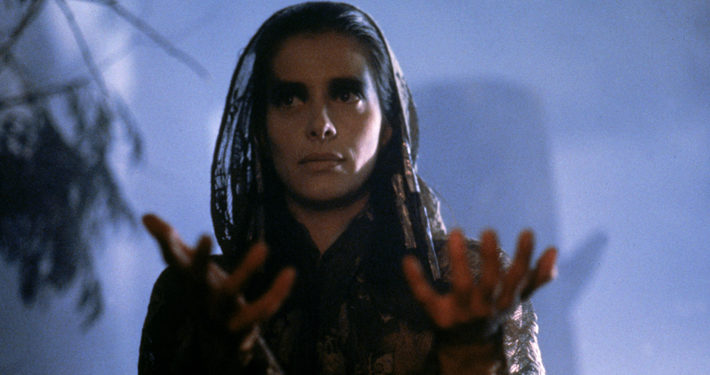 Director: Clive Barker
Cast: Craig Sheffer, David Cronenberg, Anne Bobby
Certificate: 18
by Sarah Morgan
Clive Barker is a modern day Renaissance man. He's a painter, illustrator, comic book writer, playwright, novelist and film-maker. He's also a living legend in the horror world; if he'd only ever written and directed Hellraiser, he'd be held in high regard, but his other works include the story on which Candyman was based, as well as the Books of Blood, Weaveworld and Cabal.
While on a high after the success of Hellraiser, he adapted Cabal for the screen and directed the resulting movie, re-titling it Nightbreed. Barker hoped it would become the first movie in a new fantasy franchise. The final scene is set up for a potential sequel that was never made thanks to the fact the film was a flop.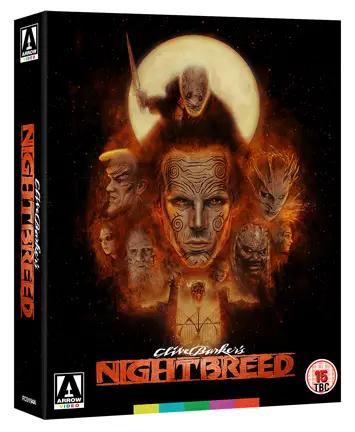 In the 30 plus years since Nightbreed's cinema release, it's gained a cult following, but does it deserve it? In my opinion, no.
"Breakneck speed"
Barker clearly had a decent budget to work with, but it hasn't particularly been put to good use. The make-ups on a variety of grotesque characters are rather good and the special effects are passable, but a little more could perhaps have been spent on hiring somebody with more charisma than Craig Sheffer.
Those of us of a certain age may remember him from Some Kind of Wonderful and A River Runs Through It, where he was fine in roles that didn't require him to hold the entire project together, but Nightbreed needs somebody with a little more oomph.
But the problems with the film are by no means all Sheffer's fault; it's just disjointed and everything is carried out at breakneck speed – there's no time for character development or to take a mental breather from the events on screen.
That's perhaps because the producers took the project away from Barker and cut the movie as they saw fit. Thankfully a director's cut now exists that makes more sense – and it's available on this new Blu-ray release – although it's still far from being a masterpiece.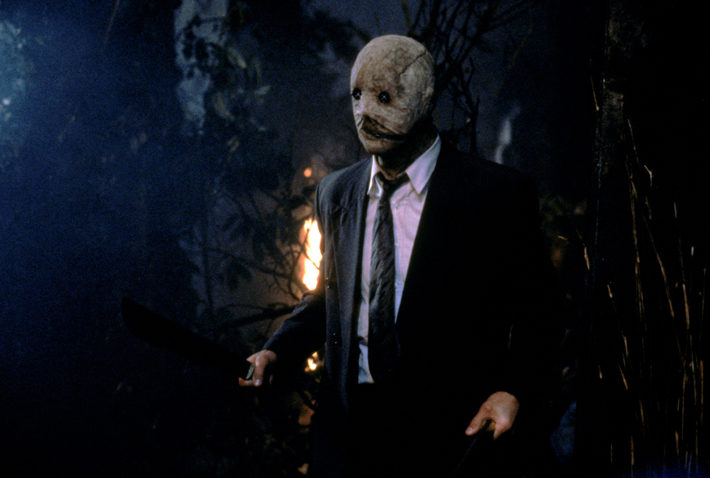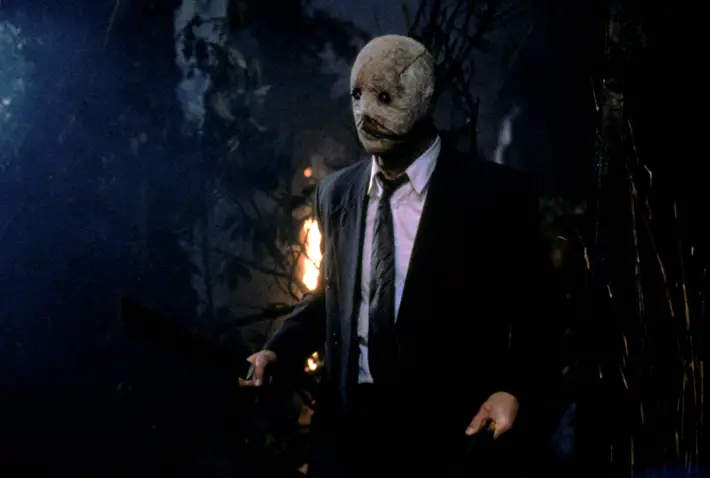 "Impressive"
And that's a shame because Nightbreed contains some nice ideas. It switches the usual premise of depicting monsters as bad guys, making them the heroes persecuted by humans attempting to infiltrate their world.
Horror movie director David Cronenberg also appears as a very bland serial killer, while Holby City veteran Hugh Quarshie makes an appearance, as do several of Barker's regular coterie of thespians.
An impressive array of special features include interviews with cast members and a making-of documentary; what a shame that just about the only person involved with the film not offering his views is Barker himself.
LIMITED EDITION CONTENTS
• High Definition Blu-ray™ (1080p) presentations of the 120-minute director's cut, transferred from the original camera negative, and the 102-minute theatrical cut, transferred from the original interpositive
• Lossless 5.1 DTS-HD Master Audio and uncompressed 2.0 PCM audio on the director's cut
• Uncompressed 2.0 PCM audio on the theatrical cut
• Optional English subtitles for the deaf and hard of hearing
• New audio commentary on the theatrical cut by critics Adrian J Smith and David Flint
• Audio commentary on the director's cut by writer/director Clive Barker and restoration producer Mark Alan Miller
• Introduction to the director's cut by Clive Barker and Mark Alan Miller
• Walking the Line Between Heaven and Hell, a new video interview with critic Kat Ellinger
• Speaking up for the Monsters, a new video interview with critic Kim Newman
• Tribes of the Moon: Making Nightbreed, an extensive documentary on the making of the film, featuring actors Craig Sheffer, Doug Bradley, Anne Bobby and many more
• Making Monsters, a documentary on the film's creature designs, featuring special makeup designer Bob Keen
• Fire! Fights! Stunts!, a video interview with second unit director Andy Armstrong
• Deleted and alternate scenes
• Monster Prosthetics Masterclass
• Cutting Compromise, a video interview with editor Mark Goldblatt
• The Painted Landscape, an exploration of the work of concept artist Ralph McQuarrie
• Matte painting tests
• Makeup tests
• Lost stop motion footage
• Extended torture scene
• Rehearsal test
• Theatrical trailer
• Rare TV spots
• Multiple image galleries, including early sketches, set photos, poster and pre-production art, stills from the UK launch party at Tower Records, and more
• Original screenplay (BD-ROM content)
• Reversible sleeve feature original and newly commissioned artwork by Gilles Vranckx
• Double-sided fold-out poster
• Limited edition 40-page booklet, featuring new writing on the film by author and critic Amy Simmons and an in-depth history of the film's development, release and rehabilitation by Mark Salisbury, co-author of Clive Barker's Nightbreed: The Making of the Film
Nightbreed is released on Blu-ray by Arrow, £29.99