Soulful, low-key melodics from Doncaster's rising star…
YOUR NAME: Adam
ARTIST NAME: ADMT
WHAT DO YOU DO/PLAY? I sing and also play drums.
HOW LONG HAVE YOU BEEN PLAYING MUSIC? I originally started playing music at 8 and I've been doing it ever since.
GIVE US 3 REASONS WHY WE SHOULD TRACK DOWN, LISTEN AND DISCOVER YOUR MUSIC?
I like to think my music is honest and comes from a real place, I wouldn't like to state why you should have to listen to it but I would love you to be part of the journey with me and if I ever make it I will remember you were there from the start and buy you drinks. Haha.
WHERE DO YOU SOUND BEST – FESTIVAL, CLUB, BEDROOM – OR SOMEWHERE ELSE?
Probably the shower; unfortunately, it's not a public affair.
WHAT WAS YOUR FIRST…
RECORD?: Stevie Wonder, Songs in the Key of Life.
CD?: Hahaha. I say this with maximum confidence: Will Smith, The Black Suits Comin': Men in Black 2 soundtrack.
DOWNLOAD?: Skepta, Microphone Champion.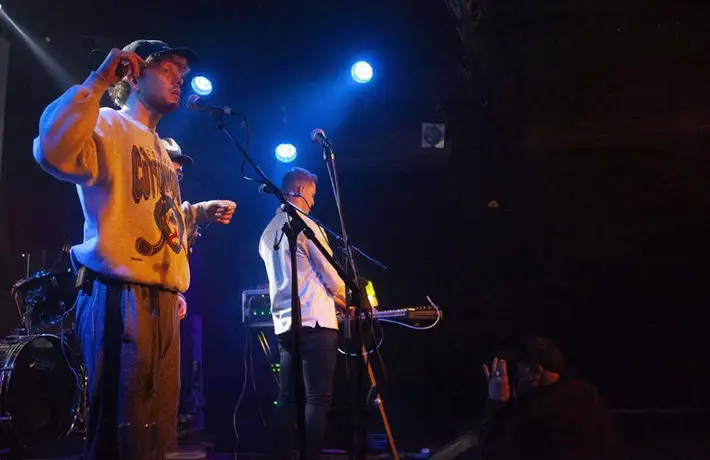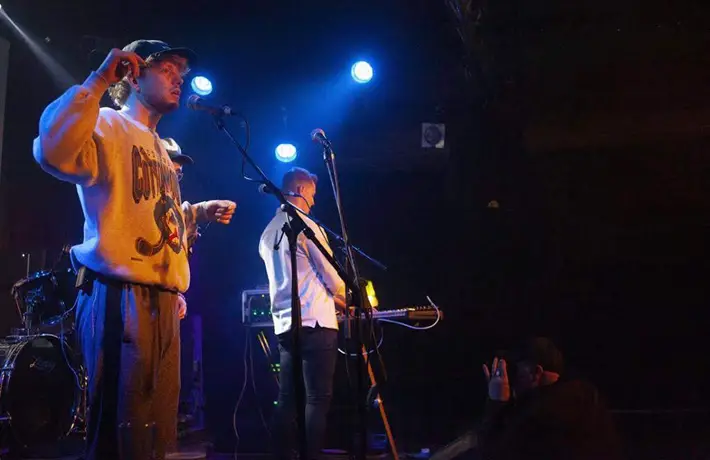 "You have to give a piece of yourself"
SO, WHEN IT ALL GOES RIGHT AND YOU'VE GOT A MANSION AND A SUPERMODEL GIRL/BOYFRIEND, WHAT WILL BE YOUR BIGGEST MUSICAL INDULGENCE?
Honestly, I'm not all that flashy but the music geek in me just wants a room full of drum kits (that was my first instrument). So, yeah, a room full of beautiful shiny drum kits, haha. And a bar in my house maybe… with full time staff and sponsors from numerous drinks manufacturers.
SO, WHEN IT ALL GOES WRONG AND YOU'VE QUIT THE MUSIC INDUSTRY IN DISGUST, WHAT DO YOU FALL BACK ON?
I guess this depends on what your perspective on it all going wrong is but I think the soul food of doing music is I love it, and the experiences I have already had are something that I'm incredibly grateful for. So hopefully, by the time it all goes wrong, I will have lived a good few more amazing experiences and will be grateful I had them at all. Nothing lasts for ever, it's just about noticing when you're in a situation that's a bit special.
WHO ARE YORKSHIRE'S FINEST IN CULTURE, SPORT AND MUSIC?
Honestly, there are some incredibly inspirational and successful creatives that have come out of Yorkshire and the surrounding areas who undoubtedly paved the way for people like me, and I'm so grateful for those people. But honestly the people who really inspire me are the guys I work with and am around daily all incredibly talented, hard-working and just good people. There are literally too many to list. You have to give a piece of yourself to being creative in whatever area of creativity you're in and 99% of people I get the pleasure of working with and around do it whilst still being legends. I love that.
NAME YOUR SUPERGROUP – WHO'S PLAYING WHAT, WHO'S ON VOCALS AND WHO'S YOUR BEZ?
Vocals: Stevie Wonder, Donnie Hathaway, Celestial Day.
Drums: Tony Royster JR.
Guitar: John Mayer / Prince.
Bass: Thundercat.
Keys: Ray Charles.
Maracas/Triangle and sick dance moves: Me.
GO SEE THIS FILM: Ray.
GO READ THIS BOOK: Song of Solomon.
GREAT LOST BAND/ARTIST: Terrence Trent D'Arby / James Morrison.
WOULDN'T BE CAUGHT DEAD SUPPORTING: Anyone participating in hating or pulling down other people.
LONDON, LA OR LEEDS? Leeds.
AND FINALLY… AS YOU LEAVE THE STAGE, WHAT ARE YOUR PARTING WORDS?
Let's get drunk.
For more info on ADMT visit facebook.com/IAMADMT