An American Werewolf in London (1981) – Film Review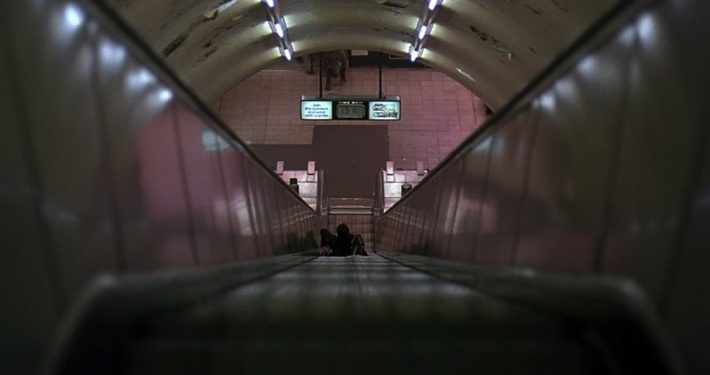 Director: John Landis
Cast: David Naughton, Griffin Dunne, Jenny Agutter
Certificate: 18
By Sarah Morgan
I've always loved monsters. Loved them with a capital LOVE. I grew up watching the old Universal adaptations of Dracula and Frankenstein and their spin-offs before getting hooked on the blood and gore of Hammer.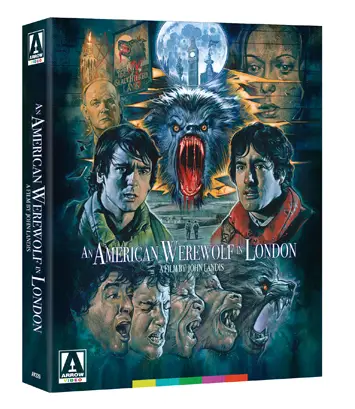 But they were safe scares, set in the past and unlikely to give anyone nightmares. My parents clearly thought An American Werewolf in London, with its black humour, was perfectly fine for me to watch too, particularly as it had special effects in it designed by Rick Baker, the man behind the make-up and transformation in Michael Jackson's 'Thriller' video, which I adored.
"Hugely enjoyable"
As a result, An American Werewolf in London became my first proper grown-up horror film. I'd have been about 10 at the time, and while the sight of David Naughton being turned into the titular creature didn't worry me, the sight of Griffin Dunne's ever-decomposing corpse certainly did. Nevertheless, the film itself became a firm favourite until my teens, when other films took precedence. As a result, I hadn't seen it for the best part of 30 years until a Blu-ray review copy dropped on my doormat.
Would the film stand up today, or would the special effects seem tired and old-fashioned? Would I still be as impressed all these years later?
The answer to the first question is yes, it's still hugely enjoyable and Baker's work holds up well. In fact, in a movie world over-saturated by CGI, I'd say it's rather refreshing. And yep, I thoroughly enjoyed the film too. Okay, so there are some bits of dialogue and aspects of characterisation that jar – the script (by director John Landis) was obviously written by an American trying to sound like a Brit – but it's nothing too terrible.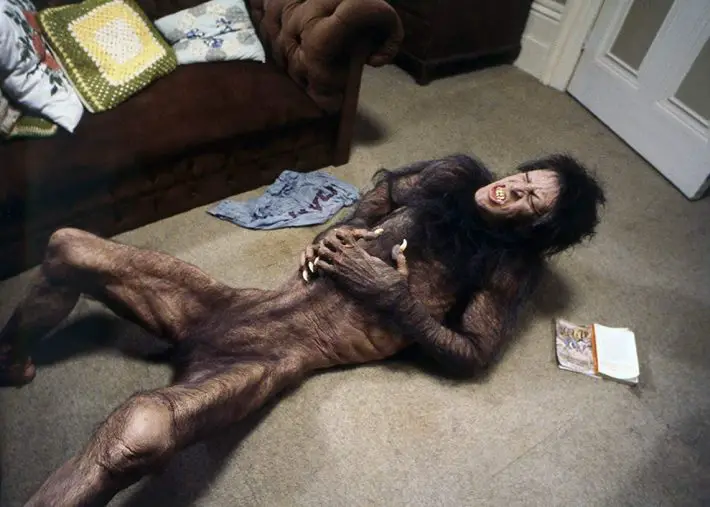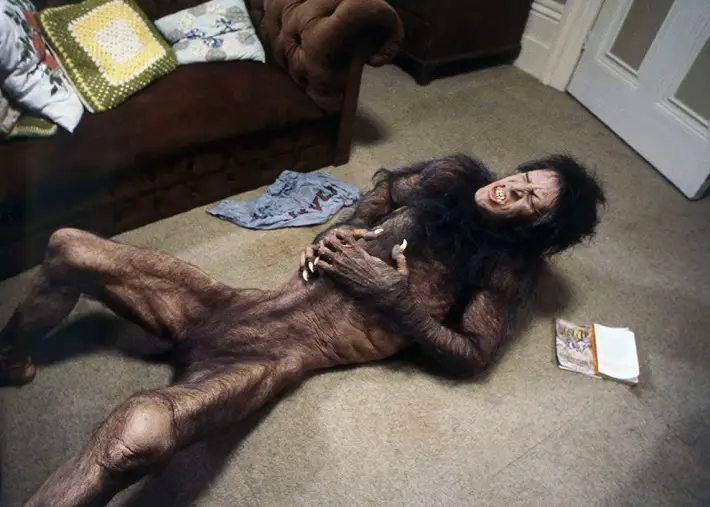 "Lively"
Naughton is likeable in the lead role of David, a backpacker whose gap year goes horribly wrong when he and his friend Jack (Dunne) are attacked on the Yorkshire Moors by a werewolf.
Look out for cameos from Rik Mayall and South Yorkshire's own Brian Glover, while Jenny Agutter plays the nurse who falls for David and John Woodvine portrays the doctor determined to get to the bottom of why his American patient is convinced he's going to get very hairy indeed when the next full moon shines.
The special features are excellent too, with lots of documentaries featuring key players in the film's production, including Landis himself, who is always a lively interviewee.
Features:
● New 2018 4K restoration from the original camera negative supervised by John Landis
● High Definition Blu-ray (1080p) presentation
● Original uncompressed 1.0 mono and optional 5.1 DTS-HD Master Audio
● Optional subtitles for the deaf and hard of hearing
● New audio commentary by Beware the Moon filmmaker Paul Davis
● Audio commentary by actors David Naughton and Griffin Dunne
● Mark of The Beast: The Legacy of the Universal Werewolf, newly produced, feature-length documentary by filmmaker Daniel Griffith, featuring interviews with ● John Landis, David Naughton, Joe Dante and more
● An American Filmmaker in London, a newly filmed interview with John Landis in which he reflects on British cinema and his his time working in Britain
● I Think He's a Jew: The Werewolf's Secret, new video essay by filmmaker Jon Spira (Elstree 1976) about how Landis' film explores Jewish identity
● The Werewolf's Call, Corin Hardy, director of The Nun, chats with writer Simon Ward about their formative experiences with Landis' film.
● Wares of the Wolf, new featurette in which SFX artist Dan Martin and Tim Lawes of The Prop Store look at some of the original costumes and special effects artefacts from the film
● Beware the Moon, Paul Davis' acclaimed, feature-length exploration of Landis' film which boasts extensive cast and crew interviews
● Making An American Werewolf in London, a short archival featurette on the film's production
● An Interview with John Landis, a lengthy archival interview with the director about the film
● Makeup Artist Rick Baker on An American Werewolf in London, the legendary make-up artist discusses his work on the film
● I Walked with a Werewolf, an archival interview with the make-up artist about Universal horror and its legacy of Wolfman films
● Casting of the Hand, archival footage from Rick Baker's workshop as they cast David Naughton's hand
● Outtakes
● Original trailers, teasers and radio spots
● Extensive image gallery featuring over 200 stills, posters and other ephemera
● Reversible sleeve featuring original poster art and artwork by Graham Humphreys
An American Werewolf in London is released on Blu-ray by Arrow, £24.99