Annihilation (2018) – Film Review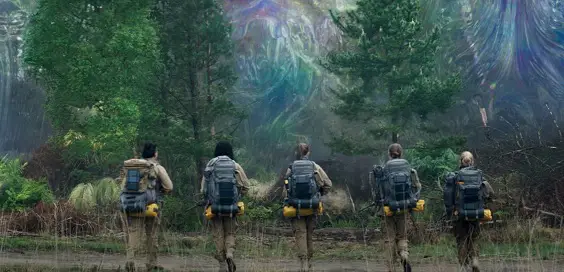 Director: Alex Garland
Cast: Natalie Portman, Jennifer Jason Leigh, Oscar Isaac
Certificate: 15
by Roger Crow
There was a time when waiting for a movie was a thing. The anticipation of a big budget slick offering was like the smell of a great meal before it arrives at your table. Then the game changed. Out of thin air the cinematic feast dropped on your table, but despite nice packaging, the flavour was occasionally off.
Netflix has been backing some high profile, disappointing offerings lately, but finally they have a winner. So after the woeful Will Smith vehicle Bright, humdrum Duncan Jones sci-fi oddity Mute and lacklustre The Cloverfield Paradox, we have another high gloss confection from the streaming service.
And it's extraordinary.
I've been a fan of film maker Alex Garland since he started making waves with The Beach. His under-rated, flawed sci-fi epic Sunshine was the most unforgettable cinematic experience of 2007, and Dredd  undid most of the damage caused by Sly Stallone's 1995 misfire comic book conversion, Judge Dredd.
All of which preamble brings us to his latest offering, the trippy Natalie Portman vehicle Annihilation.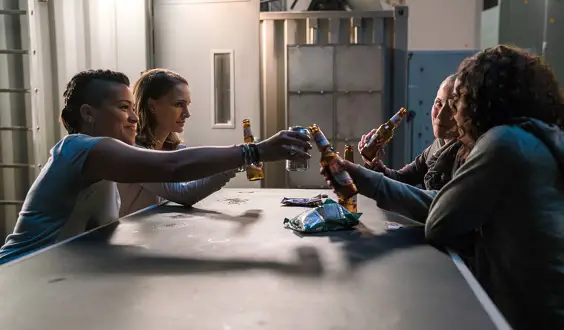 "Like nothing you've seen"
As I'm hard-wired to lap up any sci-fi saga, good or bad, the thought of a new offering from the maker of Ex-Machina was a tantalising prospect. What starts out as a dreamy tale of loss and mourning, soon takes a left-hand turn.
Natalie Portman is the ex-soldier turned biologist whose missing partner (Oscar Isaac) turns up out of the blue. However, he's sick, so one thing leads to another and she winds up on an all-female mission into the Shimmer, an energy field that's expanding in Florida. In order to save her fella, the only person to emerge from the anomaly, she embarks on a possible suicide mission.
What unfolds is reminiscent of Apocalypse Now, (the film) Southern Comfort, Arrival, The Fountain, and unsurprisingly Sunshine. There's also a mix of Avatar and Jurassic Park, with elements of Space: 1999. Oh, and bits of Contact too. And yet while it might remind you of dozens of other movies and shows, Annihilation is also like nothing you've seen.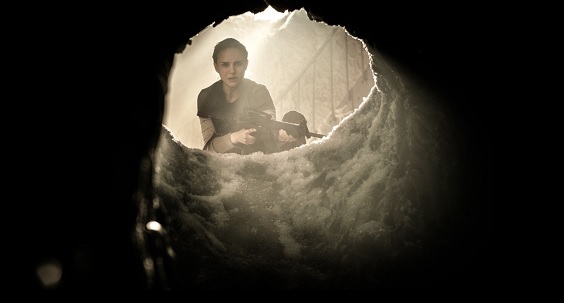 "Daring"
The third act is one of the trippiest things I've witnessed since the incredible Under the Skin. And while some might reach for the off button during a scene with a swimming pool and a knife, stick with it. Garland might tread into the queasy territory of Event Horizon with a recorded slice of past terror, but this is as much Alice in Wonderland as it is a horror movie.
The final shot is a little inevitable, but the journey is extraordinary. Portman and fellow Thor veteran Tessa Thompson may never have shared screentime in that Marvel universe, but in this otherworldly one they shine without standing in the shadow of the hammer-wielding hero.
In a decade's time, folks will still mention Annihilation in the same breath as classic intellectual sci-fi offerings like Solaris and 2001.
The fact the closing credits are eclipsed by the unfurling graphics is testament to how daring Garland's project is. He doesn't even tell you who's in it.
Do yourself a favour. Turn the lights and your phone off, wait 'til around 10pm, press play and prepare to have your mind blown.
8/10