Mark Morriss – Live Review – The Leopard, Doncaster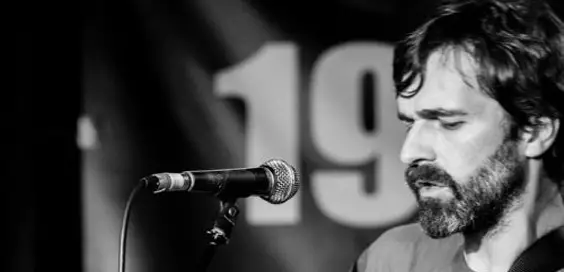 By Victoria Holdsworth, March 2018
After a prickly start to the evening, including having to deal with a rude and somewhat too 'hands-on' doorman, Mark Morris, mainman of The Bluetones, takes to the stage – to utter silence from the crowd.
It is quite odd and eerie. You could hear a pin drop. Mark, however, quickly turns it around with some comedic banter, telling people not to panic as the raffle tonight contained some good cuts of meat.
Opening with 'Low Company' and a personal favourite, 'Bluetonic', I find it hard to believe that the latter song is over 20 years old! There is a great mix of old and new tonight with 'It's Hard To Be Good All The Time' from the 2013 album A Flash of Darkness showcasing just how powerful Mark's voice has become – and the imagery he creates with his song lyrics is inexhaustible.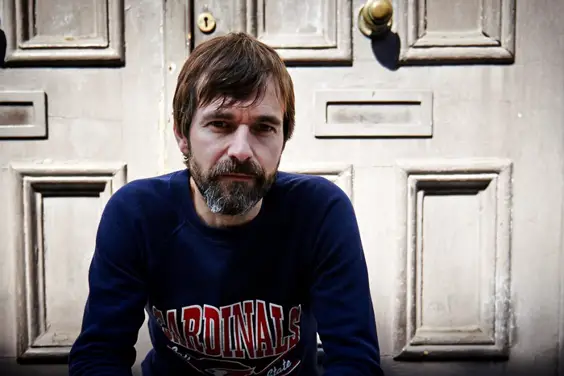 "Outstanding foot-stomper"
One of the standout tracks for me tonight is 'Never Going Nowhere', with Morris improvising brilliantly to make-up for the lack of band accompaniment. His voice, maturing with age, firmly underlines the soul stirring raw emotion of every track, and in-between songs he talks openly and honestly about his life, and just whatever seems to be in his head. If Mark ever gave up music, he would make a hilarious stand up.
A new track, 'But Still' is strong, and 'Consuela' sees him hit every note perfectly, while 'Cut Some Rug' is a definite crowd pleaser, I think – it was hard to tell with this Doncaster audience, as they still haven't roused more than a round of applause after each song, but regardless, Mark soldiers on!
'Roll Away' is another new track, from the album Look Up. It's quickly followed by a David Bowie cover, 'China Girl', which is not the best cover that I have heard him do, but he somehow pulls it off in his own charismatic, unique way. 'The Beans' is an outstanding foot-stomper, relating to Mark being in the studio and a producer telling him to go all out when recording, and as he strums out the final note, he tells us that it refers to testicles and giving it balls to the wall.
"Stripped-down"
There are few with the vocal talents of Mark Morris, and he is certainly one of a kind as he belts out, 'Sleazy Bed Track'. The emotional, evocative strain in his voice when he sings this song never ceases to affect and impress me.
Some of these songs, even decades on, show that the surface is cracked and the gloss has crumbled away a little maybe, leaving me in no doubt that these songs are more beautiful stripped-down than they ever were dressed up. It's the very bones of the songs we've desired all these years.
His last song in the set is 'Roll Away', another original song from Look Up that's already firmly on the download list. This new material is promising, full of bittersweet regret.
The encore tonight consists of the joke about Brian Harvey running himself over, which still seems to tickle Mark, as I have heard him reference this before, and he plays his version of 'Stay Another Day'.
"Love of music"
Mark then asks the audience what they want to hear for the very final song, and requests a Sambuca from the bar, to which a few audience members oblige and furnish the front of the stage with shot glasses. 'Slight Return', is the request of choice, and although Mark doesn't particularly like to play this anymore, he obliges without a fuss.
You are left with no doubt that Morriss remains a real songwriting talent, fuelled by a genuine love of music, delivering songs in a voice that can be kind or cruel; a ravaged charm.
The set was far too short for my liking, but it was still spellbinding; passionate, humorous and open – the sound of a singer who could take on the world.