The Benefits of Teaching Tech at Schools
There has recently been a shift in the job market. With technological advances ongoing, more technology-specific jobs are becoming available. Whether it is a job within a technology company or a career requiring specialized training – jobs within the technology industry are on the rise. The shift demonstrated in the job market is subsequently affecting the skills children need to learn to enter these jobs. These skills must get taught from a young age, so children have a chance of getting into college, university, or apprenticeships to study their dream job in the technology industry.
As our future generations embrace technological advances and adapt to a digitalised world, our future will continue to change and evolve. Therefore, here are the benefits of teaching tech at school.
Developing expertise
As the technology industry is ever-evolving, businesses are on the hunt for fresh talent to add value to their team. The technology industry is one of the most complexes around. Everything from artificial intelligence to programming requires a specific skill set. If children were to learn these skills from a young age, they would have a sophisticated knowledge of the industry they're entering – giving them the best chance of success.
Skills such as coding not only gives them an enhanced technological understanding, but it is also a fun and interactive lesson to get taught. Children will learn the art of coding whilst developing their collaboration skills, focus, numerical knowledge, and inquisitive mindset.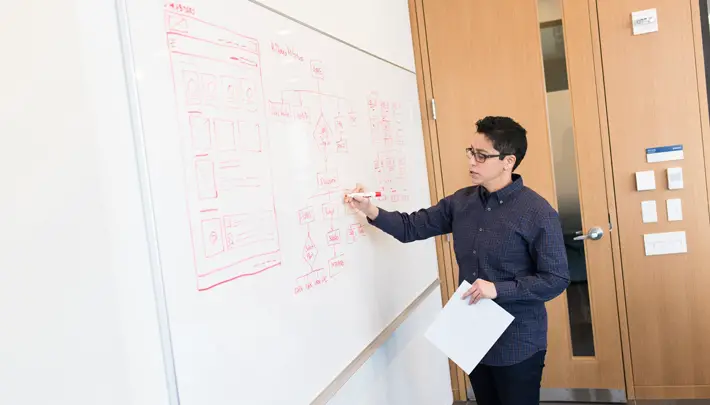 Job prospects
Offering children technology lessons opens their horizons for the future. Tech lessons offer a wide variety of knowledge and skills well suited for tech jobs. The varied curriculum will give children the opportunity to find their niche. If they find a specific part of technology studies they love – they can run with it. Whether they go on to study it in college or even university and beyond, tech lessons have given them that platform to thrive and grow in a buzzing industry.
Bridges gender gap
It is well acknowledged that far fewer women work in the technology industry than men. Luckily, teaching technology in schools could help this change. Giving girls and boys equal access to technology lessons will help to bridge the gender gap present in the technology industry.
Outdated impressions of the technology industry have caused people to be short-sighted in the opportunities available within it. Therefore, inspiring young children and getting them excited about jobs within the tech industry will help inspire, no matter the gender.