An Interview with Kevin Bridges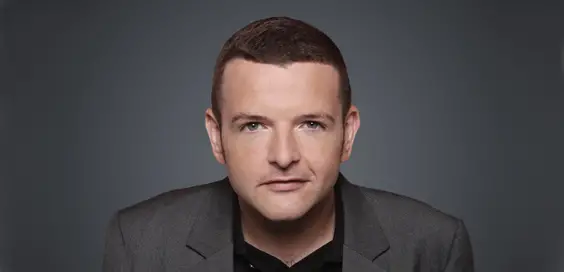 By James Kettle
Glasgow's finest young comic Kevin Bridges is back on the road, playing some of the biggest venues in the country. As well as a run at the legendary Hammersmith Apollo and big arena dates in Sheffield, Cardiff and Belfast, he'll be playing a colossal seventeen dates at the SSE Hydro in his hometown, entertaining around eleven thousand people every night.
Bridges still has his feet on the ground despite these massive numbers. "I think it's almost unnatural," he says. "No one goes into stand up thinking 'I want to play to eleven thousand people.' Your natural habitat is the small clubs. That's where everybody spends their time, that's where you learn your trade."
It was to those small clubs he returned to hone the material that makes up his new touring show. "If I was to go back after a year away to straight away play to eleven thousand people I think that would be freaky," he explains. Instead he went back to basics and proved himself all over again. Bridges reckons it's the club audiences that give you the truest read on whether your jokes are any good. "It's always been something that takes you right back, away from being Kevin Bridges off the telly. You're just right back to being here, doing stand up and being judged on your material. You've got nothing to hide behind."
But surely it can't be easier to play an arena than a tiny comedy club? "I think in a club you need to go a lot faster. And also, you can see them – literally, you can see into their eyes, so you know when it's working." And in the big arenas? "I think your pace sort of changes because the laugh sort of spreads – you need to be aware there's people up in the top tiers. It's a great feeling when you hear the whole place click. Everybody sort of laughing as one in a crowd. Then again, I think once you get the first few laughs I always say, any gig, a gig's a gig."
"It's all I've ever done, really"
It might be hard to imagine that a comic who seems so instinctively funny could ever be rusty, but Bridges was leaving nothing to chance. Following his last major tour in 2015, he took time away from comedy to do other things. "I think by the end of the last tour I was fed up, stopped enjoying it," he says. That's quite an admission from a man for whom comedy has long been his life. "It's all I've ever done, really. Just school and stand up. And a few menial shelf stacking jobs."
So what did he do instead of delivering jokes? "I went to study Spanish in Madrid for a while." When pressed as to whether he learned much, he says "un poco" [a little]. Would he ever consider following in the steps of Eddie Izzard and performing stand-up in a foreign language? Bridges finds the idea ridiculous. "I was never going to go that far. That would just annoy people."
While all this might have helped him grow as a person, Bridges was never going to stay away from comedy for long. "I realised I just sort of missed it. I suppose. I would get like ideas for stand-up again. And I thought I'd try it out onstage, I never even told my agent or anything, I just booked in some gigs in London. And then I suddenly started realizing this is actually quite good material." That's when he realised it was time for another tour.
There's no great theme or story with this new Kevin Bridges show – it isn't a tale of coping with loss or overcoming unimaginable adversity. It's just a night of properly joke-packed stand-up, delivering big laughs with a staggeringly consistent hit rate. "I never sit down and try to write 'a show'," Bridges explains. "I think it's more sort of organic where I just – I get a gag from just something random, I'm reading the paper or watching the telly, walking my dog, I'll just get an idea and gradually build it up."
"There's so many subjects right now"
Despite this seemingly low-key and unassuming approach, Bridges is happy to take on big topics. He's absolutely not an overtly campaigning political comedian in the vein of the old Thatcher-baiters of the 1980s, but Bridges has always talked about political subjects and issues from the news. "I think as a comedian, I see it as part of the job," he says. "You need to read the papers, you need to immerse yourself in current affairs. And I think there's so many subjects right now in 2018 that are just unavoidable. We don't know what's happening, whether the apocalypse is coming!"
A lot of this uncertainty has come about as a result of Donald Trump occupying the White House. Has he been a gift to comedians? "I think Trump is almost too extreme, because it's made it easy for lazy comedians to just come onstage and say 'Can you believe he said this?' I mean George W Bush, he made it easy for lazy comics, some of the stuff he said, and Trump is now making Bush look like Obama. In that situation, you're just going 'how do I make the audience agree with me here?' And I think you can lose the comedy in that."
If there was one news item that grated with Bridges even more than the antics of Trump, it was the performance of the England football team. The proud Scotsman watched a lot of the World Cup, but he couldn't quite bring himself to root for the three lions. "Scotland's been through enough this year. A royal wedding and then England nearly winning the World Cup. I don't know how much longer Scotland can take it, maybe that's why we got a nice summer as a consolation." Bridges isn't a one-eyed nationalist though – his gripes were more with the "pundits and the media", and he does give praise to Gareth Southgate's men. "This England team I will say, they're good to watch. Harry Kane, if he was European we'd all be talking about him. If he had a cooler name than Harry Kane!"
"You've just got to keep writing"
Bridges owes a lot of his pulling power as a live act to TV exposure, and particularly to his career-changing turn on Michael McIntyre's Comedy Roadshow. "I never thought there was going to be five million people watching that show," he explains. "And then when that broadcast, I was headlining a comedy club in Edinburgh. I left the venue and I put on my phone and it just exploded."
It might seem like all your dreams have come true at a moment like that, but for Kevin it meant there were a whole new series of pressures coming along. "That's when the hard work kicked in, because people have seen your best stuff." In that respect, comedy's like music – you have a lifetime to write your first album, and a matter of months to write your second. "Now there's thousands of people coming to see you not hundreds, and it's got to be all brand new because they've already seen your old stuff on TV, so you've just got to keep writing and writing and writing."
Right now, Bridges is focusing on live work rather than more TV opportunities. While many comics from his generation spend their time popping up on panel shows here there and everywhere, it's not the kind of thing that gets his juices flowing. "I just decided right, I'm not going to do any TV shows that I would not watch," he says. "You just become 'that guy off that thing.' You just become another one of those sort of faces. You're no longer thinking, 'Well I'm going to go onstage and say this because I find it funny', you're just going 'This is something I can say on a panel show because its something to say.'" Television can be a seductive world to operate in, but it didn't do it for Bridges. "I just thought, I need to get back to the clubs."
"You don't want to go on about being one of the kids still"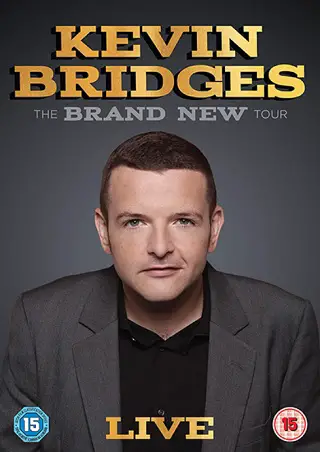 That's not to say he wouldn't be interested in the right project in the future, but he won't do it for the sake of it. "People are always asking but I just want to do something good. I quite enjoyed the documentary I did on the Scottish independence referendum. I thought that was kind of decent and I would have watched that myself." But he finds it hard giving up material to television that he could otherwise be doing onstage. "Any ideas I have, I always just go, that's for stand-up," he explains.
Of course, your views on things change as you get older – and that's something Bridges is very much aware of, given that this is his first tour since getting into his thirties. "Thirty-one is one of those ages…" he says. "You don't want to go on about being one of the kids still, but then you cannae go on about 'that's me getting older.' Because I think if I was in my forties watching a thirty one year old comedian going on about how he's getting old and how his life's changing I'd be like you can get lost, mate."
One thing that isn't changing for Bridges is his sense of who he is. Comedy may have brought its spoils, but he still feels deep down like the same guy from Clydebank. "Maybe I live in a nicer house than I ever thought I would, or I drive a nicer car. But you need to see it as – its just stuff." You get the sense that he'd stay down to earth whatever happens. "When you're performing in your stand-up and you meet Barack Obama," Bridges suggests, "there's a part of you going 'This is mad', but you don't want to be going on stage going 'Hey, little old me, I came from nothing, now here I am' because it's boring, isn't it? There's nothing worse than a rags to riches story."
'Kevin Bridges: The BRAND NEW Tour – Live' is out on DVD