Still Game: The Complete Series 1-6 – Review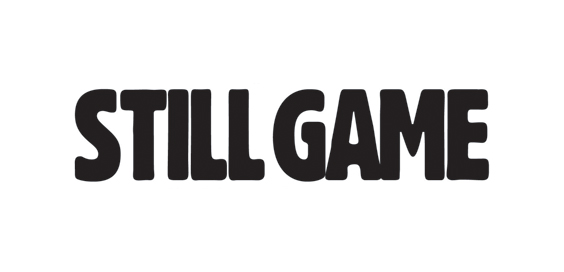 By James Robinson
In Scotland, Still Game's Jack Jarvis and Victor McDade are icons. So beloved are these two septuagenarian natives of the fictional Glasgow estate Craiglang that their faces once briefly adorned the Tenant's Lager can ­– and quite deservedly too; how could you expect anything less from characters that, ever since emerging on late nineties sketch show Chewin' the Fat, have sustained two stage shows and eight TV series (with an ninth and final one due any time)?
And yet, south of Hadrian's Wall, Still Game remains at best a cult favourite. Although the series did manage to slowly progress through the dingy broadcasting back alleys of regional opt-out slots to its rightful place on national prime time BBC1, for whatever reason it's never truly broken through down here. (A fate shared to varying degrees by other essential Scots comedies including Limmy's Show, Burnistoun and Scot Squad).
"Subversive"
So nobody could blame you if you'd never heard of it, let alone seen it. But should you be even remotely interested in comedy you would be well advised to seek it out, because Still Game is one of the best British sitcoms of the past twenty five years.
Jack and Victor, played by series creators Ford Kiernan and Greg Hemphill (who are, incidentally, a good three decades younger than their characters) are old pals whose friendship has sustained from childhood through to widowhood. In their dotage they kill time together, getting into various scrapes along with other colourful inhabitants of Craiglang – including the cynical Winston, laconic shopkeeper Navid and local gossip Isa.
So far, so Last of the Summer Wine. However, unlike the gentle antics of Holmfirth's finest, these characters indulge in their second youth in a much more subversive fashion. There's an undercurrent of social satire in the unapologetic portrayal of Craiglang as a dilapidated estate populated by villainous 'neds' (a 'sh*tehole' as Jack and Victor describe it). Their adventures take place in dingy pubs, bookie's shops and sparsely furnished flats.
"Bizarre characters"
Their travails are often those genuinely faced by the elderly. They're constantly battling the indignities of ageing: poverty leaves them unwilling to switch on the heating or face forkfuls of cat food for tea. The residents of Craiglang frequently die (although, characteristic of the series' unsentimental humour, bets are taken on who'll go next).
This is not to suggest the programme comes straight out of the Ken Loach book of social realism. The beautifully intricate plots frequently verge on the surreal, introducing bizarre characters such as the Midori swigging hardcase Big Innes or the unlikely man-eater Edith. The dialogue, peppered with inventive swear words, is often deliciously blunt. This is not a show unafraid to play for a lowbrow laugh – wait until you find out what Isa keeps in her sideboard – and what elements of pathos there are don't ever get overplayed.
In its combination of lovable characters, gritty setting and offbeat humour, Still Game stands as a worthy successor to Father Ted, or even Only Fools and Horses. It certainly shares with the latter a huge amount of episodes to get stuck into. The first six series, comprising 42 episodes, plus Christmas and Hogmanay specials, are available in this BBC box-set that represents incredible value for money. The only negative being that the distinctive theme tune has been replaced on DVD by insipid library music – a sign perhaps that as a mere 'regional' hit it's still not getting the respect it deserves.
'Still Game: The Complete Series 1-6' from the BBC is out now from Amazon and major supermarkets