How to Decorate Your Home With Light Strips
Out of the LED lights that have gained popularity over the years, LED light strips are at the forefront. Not only are they functional, but they also positively impact the aesthetics of any space. What's more, they are versatile, easy to install, and lightweight, making them beloved gems for DIY lovers. If you, too, are thinking of using these lights in your home, we have some ideas you will love! Take a look:
Wall Lighting
When illuminating any room, three surfaces are critical- the walls, ceilings, and the floors. In this case, we will start with the walls, which are pretty much what your guests see when they walk into your home. So, how can you make the walls pop? We have three ideas:
• Recessed Lighting: Often, people associate recessed lighting with ceilings. However, you can use recessed lighting for your walls too. Did you know that? All you need is to find or create a hollow to attach the dimmable LED strip lights to your wall. They, in turn, give off a subtle yet functional light that works perfectly with the ambiance. For days when you want more lighting, all you need to do is reduce the dim, and you will hit the nail on the head. So, where can you install your lights? Anywhere! From your living room to your dining area down to your home office- the choice is yours.
• Mounted Lighting: If a hollow look does not cut it for you, how about attaching your lights straight on the surface? lepro.co.uk offers a variety of lights you can paste onto your wall. Instead of giving off a hollow look, the lights will be much brighter and complement the ambiance. Where can you use such lighting? Preferably in spaces that need more light. A good example would be in your kitchen or dining area. If you want to dine in a well-lit yet romantic room, having only mounted LED light strips would work the magic.
• Accent Lighting: Another alternative is to install the light strips for purely decorative reasons. For example, you can create artwork using only the lights, like in your child's room. Or you can spell out a message over your bed to create a relaxing effect. LED lights are versatile, and you can easily find a way to install better lighting and communicate your thoughts simultaneously. How amazing is that!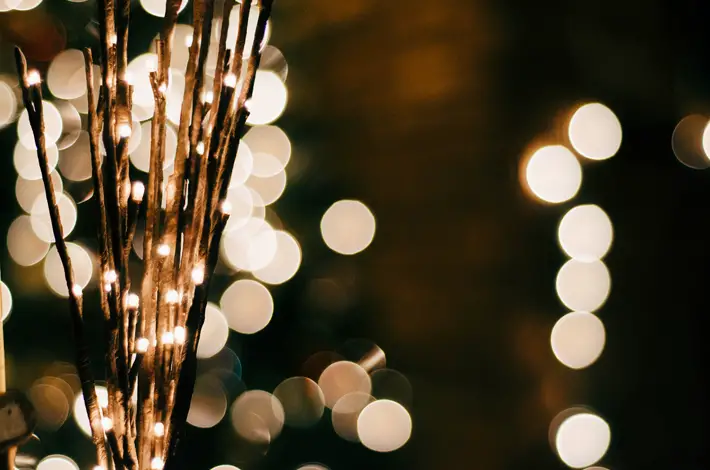 Staircase Lighting
What makes a staircase grand? – the ability to grasp one's attention in awe. Sometimes, even a standard staircase may capture more pleasant reactions than a spiraling glass staircase. How? – the decoration. If you carefully attach LED light strips along your staircase, anyone looking at it will barely notice the material of the stairs. Instead, bathed in the light, the stairs will look like steps to heaven. So, whether the steps are of wood, metal, or even glass, none will be the wiser. Plus, they will appear much broader than they are, giving off a sense of grandness.
Getting staircase lighting right is easier than it may seem. All you need is to position the strips right under the steps. Their small sizes make it easier to fit them in the nooks, ensuring that only the light is visible. Plus, this positioning is safe as nobody can end up stumbling over exposed wires.
Besides aesthetics, lighting your staircase also has a practical side to it. Rather than always having ambient lighting on, the light strips can provide sufficient light to help people navigate the stairs.
Screen Lighting
Does your entertainment room need a little sprucing up? Why not bring in some LED light strips? For most teenagers, this is the ultimate project. Watching the lights go off in the background makes gaming more exciting and amps them to keep going. You can even involve your children in the project. They get to learn some DIY skills, and you can engage them on the benefits of LED lights over the traditional options.
So, what can you backlight? Pretty much any screen in the house! From your kids' computers to your home office laptop to the TV down to the theater screen, you can highlight anything you want. It makes the screen more aesthetically appealing and creates interest in whatever show or game is playing. Plus, LED strip lights are easy to handle. You do not need to change wiring or go through a series of changes that can damage your screens. Instead, you attach the lights to the screen and watch it come to life.
Oh, and you can choose different colors for the backlights! You do not have to go with the same hues in other rooms in the house. Blue, green, red; select from a wide range of shades and have fun with it!
Decorative Lighting
People look forward to the holidays for different reasons. For some, it is a chance to catch up with loved ones. Others look at the holidays as a time to get away from their busy schedules and relax. Other reasons include receiving gifts, eating a lot, catching up with the latest eggnog options, etc. Now, for those who love decorations, the holidays are a time to shine. They pull out all the stops, go all in, and hope that their decorations will catch everyone's eye. Is that you?
If yes, LED light strips can help you win that neighborhood decorating title this year! You can run them from your chimney down to your doorpost, through your home, and out the backdoor. Anyone walking into your home will feel like they have made a stop at the north pole, and Santa's elves are about to come a-calling.
Besides holiday decorations, LED light strips also come in handy for event décor. You can use them to highlight features for baby showers, birthdays, and even engagement parties. With their variation in colors, you can always find something that complements the theme. So, while this might be an occasional way to use LED light strips, it is an idea you may use need than you think!
Additionally, you can use LED light strips on shelves, under cabinets, inside display cases, ceilings, and other vital areas that need a bit of decoration. Have fun!