Psychedelic Furs – Live Review – Leeds University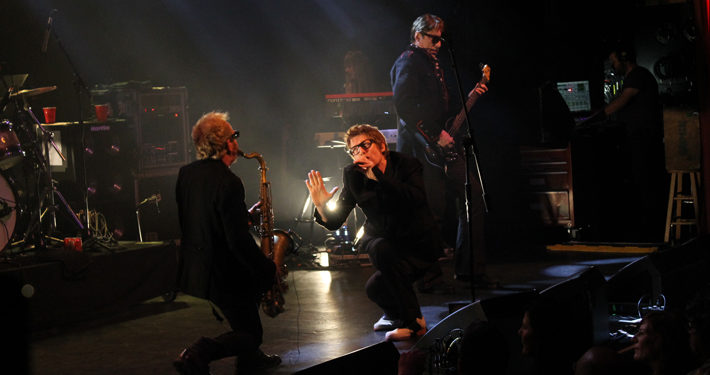 By Victoria Holdsworth, October 2019
Back on UK soil and looking dashing, all suited and booted, and maybe even refined with age, Psychedelic Furs transport me back to my youth in Leeds with a career-spanning set.
Opening with the hard-hitting 'Dumb Waiter', it appears that the band mean business tonight. Swiftly followed by the adrenaline filled, ingenious, 'Mr. Jones', from 1981's, Talk Talk Talk. There are some classic choices in the set list this evening, plucked from a stacked back catalogue, as 'Love My Way' and 'There's a World Outside' sound ageless.
After an unexpected booming start, the guys slow things down a little. 'The Ghost In You' is delicate and awe inspiring. Echoing the Bunnymen at their finest, it's a beautifully composed song.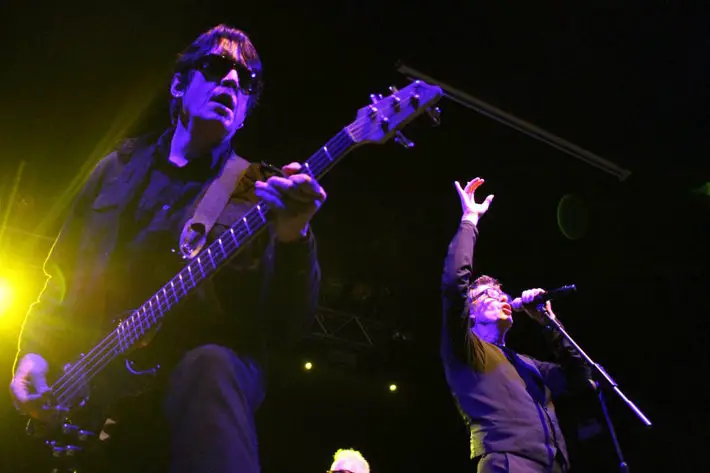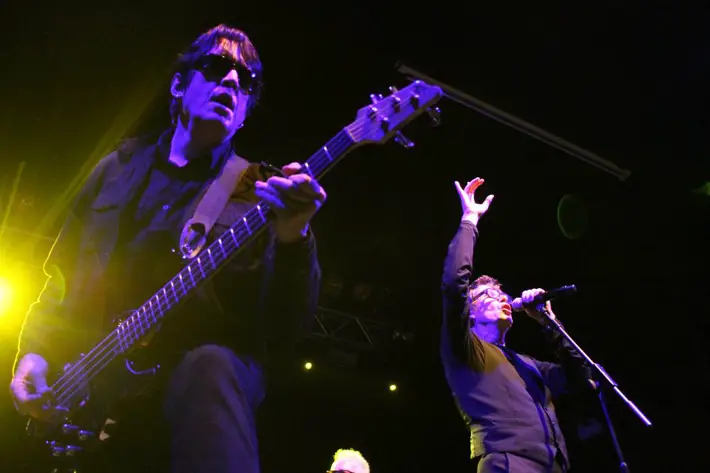 "Takes the roof off"
Stand out of the first half of the set is the provocative and attention grabbing 'Sister Europe' – its blistering bass line and killer sax sustaining the foundation of the whole tune. Butler acridly delivers the lines: "Broken on a ship of fools/Even dreams must fall to rules/So stupidly/Words are all just useless sound/Just like cards they fall around."
'All That Money Wants' seems to be a crowd pleaser, and there are wistful looks around the crowd. The Psychedelic Furs may have not released any new music since 1991, but it is one of the 'newer' tracks, 'The Boy Who Invented Rock and Roll', that really shows everyone what they are made of. The song takes the roof off – and I'm excited to learn it will appear on a brand new album in 2020.
There is so much energy in the room tonight, and whilst most sexagenarians might be at home, Butler et al are enjoying tearing into their material. Whilst there is little interaction from Butler, with the audience, he makes up this in being physically available to his crowd. He slaps nearly every hand in the place, whilst still retaining an air of utter coolness.
"Honed their craft"
Perennial favourite 'Pretty In Pink' sounds better than ever to my ears. The tightness of musicianship shows how the band have honed their craft. It's even more apparent on 'President Gas', which is a soaring wall of sound, featuring some remarkable keyboard work.
Ending the set on the hauntingly enticing 'Sleep Comes Down' and 'Heartbreak Beat' from 1987's underrated Midnight to Midnight, Butler and the band leave the stage after taking bows and return for just one encore,' India'. Its brooding symphonic sounds and teetering but shy guitar work alongside electronic discords lure you in to a false sense of musical security before the band really let rip. It's a storming post-punk number which is a fitting end to flawless, memorable performance.
Top image: Maggie Butler