Ian Felice – Live Review – Leeds Brudenell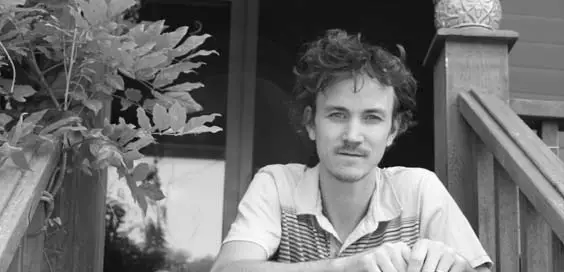 By Victoria Holdsworth, November 2017
I must admit, before this evening, I had heard only a small amount of music from the headline act this evening from Ian Felice's his band The Felice Brothers – but I was genuinely excited about hearing him do a solo performance.
However, it is not often that the support act outshines the main act, yet tonight this was definitely the case, as New Jersey's Anthony D'Amato, stole the show.
Imagine, if you will, that Joan Baez and Bob Dylan's union back in the sixties had produced a musical prodigy: Well, Anthony D'Amato would be it. He informs us that he was asked to support this evening whilst he was in the UK touring with Ricky Ross from Deacon Blue and travelled up from London especially to play with Ian.
From the opening song 'Was A Time' I was enthralled and captivated.
When D'Amato then swings straight into his second song of the evening, 'Good and Ready' it looked as though he was transported to another world. The Americana-feel guitar picking and beautiful harmonica sections reveal how crafted and evolved this musician is.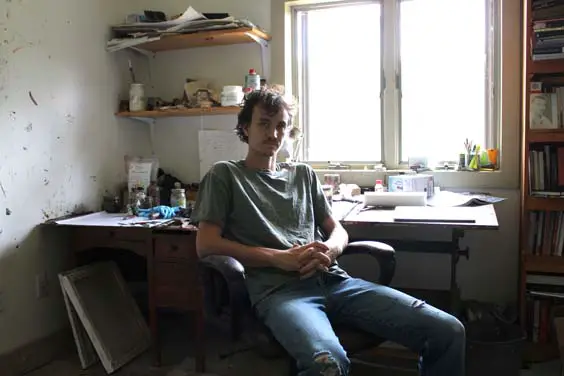 "Evocative"
An inclusive and dynamic performer, this is talent that should be at the forefront of any playlist.
'If It Don't Work Out' and 'Honey That's Not All' are stunning pieces of work, poetically striking – and it becomes perfectly understandable why Rolling Stone Magazine picked him out as one to watch. And with an air of Paul Simon and Tom Petty, the NYC based songwriter has a percussive style of guitar playing which lends a driving sense of immediacy to his songs as they take you on a journey of feelings and images that are so evocative he leaves everyone desperately wanting more. I honestly could have listened to him all night.
After this, the main act Ian Felice, shuffles out onto the stage and barely looks up, finding it hard to tune his guitar.
He seems to look a bit lost and bewildered as he strums into 'House At The End Of Water Street,' which musically is pretty gripping against the fragility of his voice and lyrics.
'In The Kingdom Of Dreams' is atmospheric and has some lingering imagery to it, soaked in a Lou Reed vocal, he seems an unassuming and humble figure, but does have some powerful vocals at time, to accentuate his prose.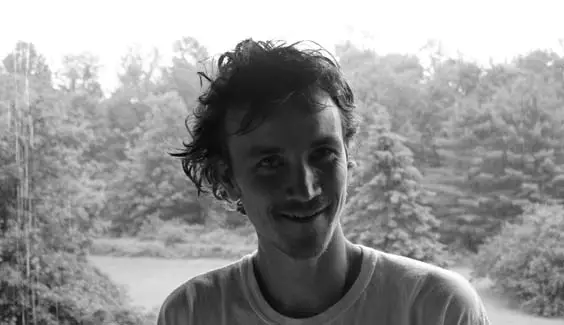 "Emotionally gripping"
The lyrics and style of '21st Century' echo Neil Young and offer a social insight into Felice's thoughts and feelings, before 'Mount Despair' changes the direction of musical flow and gradually builds and gathers momentum, before plummeting the listener straight back to the ground with a deadpan delivery.
Ian tells us that he has only been on tour for 10 days, and he is already sounding wearier than his sculpted American folk rock/country sound.
At this point in the evening I am starting to feel that most of the songs are sounding too similar, in need of some dynamics. The quality of the lyrics, compared to D'Amato, just does not seem to compare.
'In Memoriam' does draw me back in with its inviting vocal sound and lulling guitar, and it is an excellent story that is being told. 'Throw Your Arms Around Me' is equally edgy and has more of a drive to it. However, I'm sensing a songwriting template when I want him to branch out and cut loose more.
Having said that, there is something of a charming awkwardness to Ian Felice. He does seem more at ease when playing the songs from the band such as 'Saint Stephen's End' in which the minor keys that he plays around with are breath-taking and emotionally gripping against the sly political digs and social commentary.
But there could be so much more to Ian Felice as a solo artist. The talent is there. As we trudge back out into the cold and snow, I cannot help but think that tonight, what Ian Felice took away with one hand, D'Amato rewarded back tenfold.