Urban pop, from Tokyo – here's Noburu from The Lamb…
What's the title of your latest release, and what does it mean to you?
'Atlantis'. This song is about Tokyo. Don't you think the buildings in Tokyo look like the bottom of the ocean? Especially on rainy nights. The neon lights. The sunken continent also fits the image of COVID-19 and the Olympic mess. It's a bit ironic. You know what I mean?
What was the hardest part about putting this release together, and why?
It was our first release on a UK label. I think the hardest part was figuring out what songs to write.
What do enjoy most about producing your own material?
We always self-produce. I trust me and Yushi (drummer) the most. But this time, Ville from the label encouraged us a lot. Mat did a great job with the mix and it sounded great.
What do you want the listener to take away from listening to your music?
I hope you noticed that you forgot to buy toothpaste.
How does a track normally come together? Can you tell us something about the process?
I make a demo with all the instruments. The band does a session. To check the groove. Then we all brush it up and record it at home.
What band/artists have influenced you the most since you started this project, and why?
Tax Officials.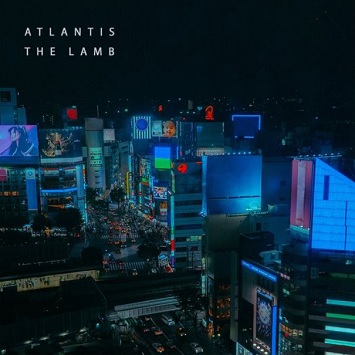 What countries would you like to tour? Are there any standout venues you'd like to play in?
UK.
If you could pick one track for our readers to listen to in order to get a taste of your music, what would you pick, and why?
'Atlantis', maybe. I think you'll have a little time to figure out what kind of band we are, because our sound is so different in every song. Good luck!
What ambitions do you have for the band/your career?
Avoid band breakup.
Finally, as you leave the stage, what are your parting words?
I'd like to say 'thank you' on behalf of the group and ourselves. And I hope we passed the audition..!
For more info visit: facebook.com/thelamb.jp